Can't Touch This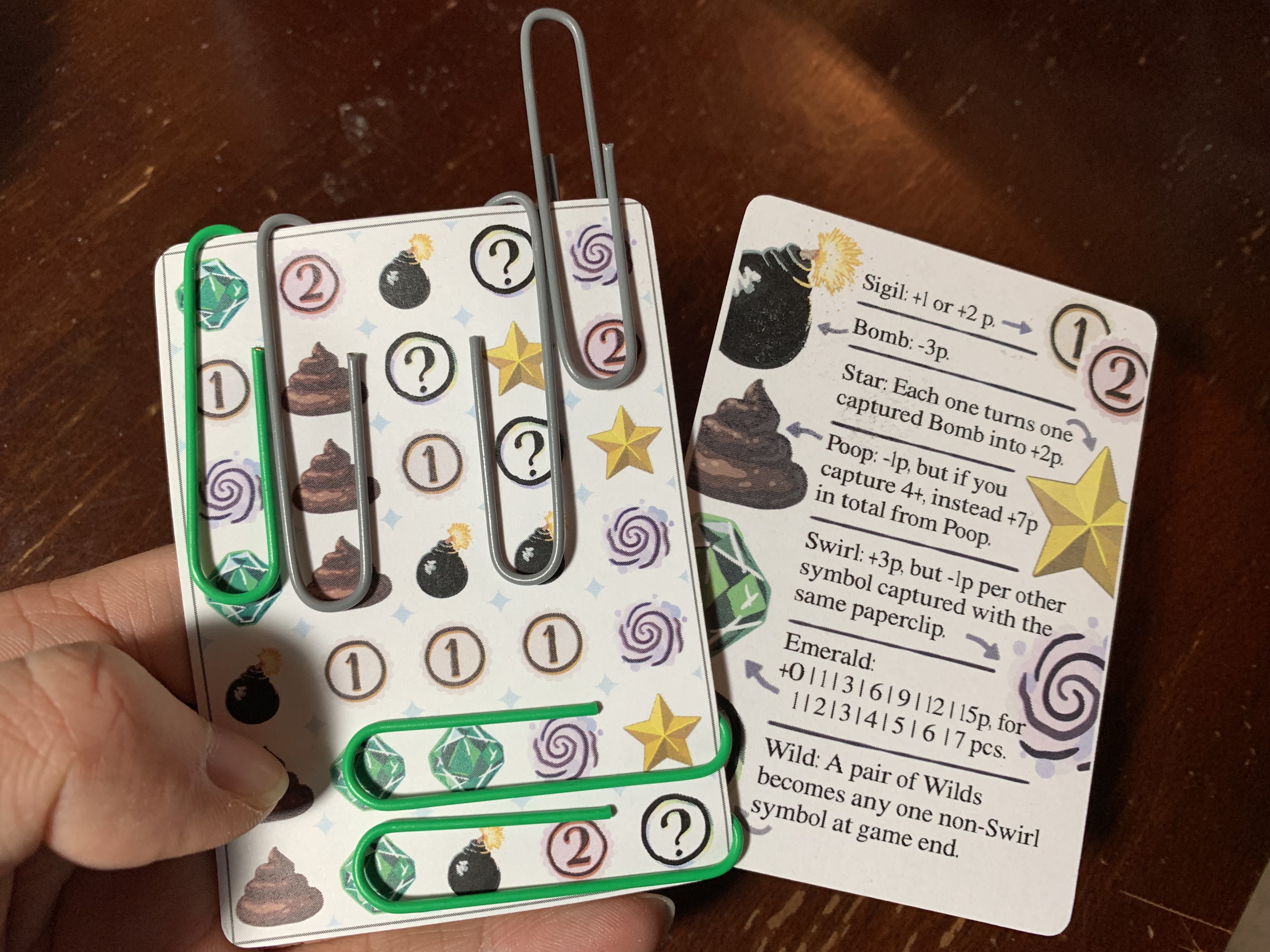 *US only. You will be signed up for our mailing list automatically unless specified otherwise in the "anything else" box. Limit one per customer. Comes with 6 paperclips, 2 double-sided cards, and 1 rulebook. While supplies last. Only valid during the promotional period. Choking hazard for small children.
Order Here
How this works
We will receive your mailing address from this form.
Using this information, we will send you a payment request for $1.00 via Zelle to your email address. If you prefer, you can send the payment directly to jorgezhang17@gmail.com.
Using Zelle helps us reduce payment processing fees (generally 2.9% + $.30 for services like Paypal). You will not be able to pay with a credit card, as Zelle only does bank to bank transfers.
We manually process these, so please expect up to a 2 business day delay and keep an eye out in your inbox.
If, for whatever reason, we cannot send you a game, we will email you back to inform you of this.
We can accept other payment processing services, but the customer will be responsible for all associated fees. This will bring the cost to approximately $1.53. Please note this in the "anything else" box and we will reach out to you with further steps.
Once the invoice is paid, we will send you the game in the mail. The game will be sent in an envelope. US only.
The cards are produced on high quality linen paper and a matte finish, but there is also an alternative lamination option. If you would prefer lamination, please note this in the "anything else" box. Laminated cards last longer and are a better option if you do not mind the appearance.
How we use your data:
When signing up for our mailing list, you agree that we may send you periodical non-invasive emails to your inbox to let you know what other games we are developing. We will NEVER sell your data. We will delete your data upon request.