Chroma Mix
February 28, 2022 by Jorge Zhang
Introduction: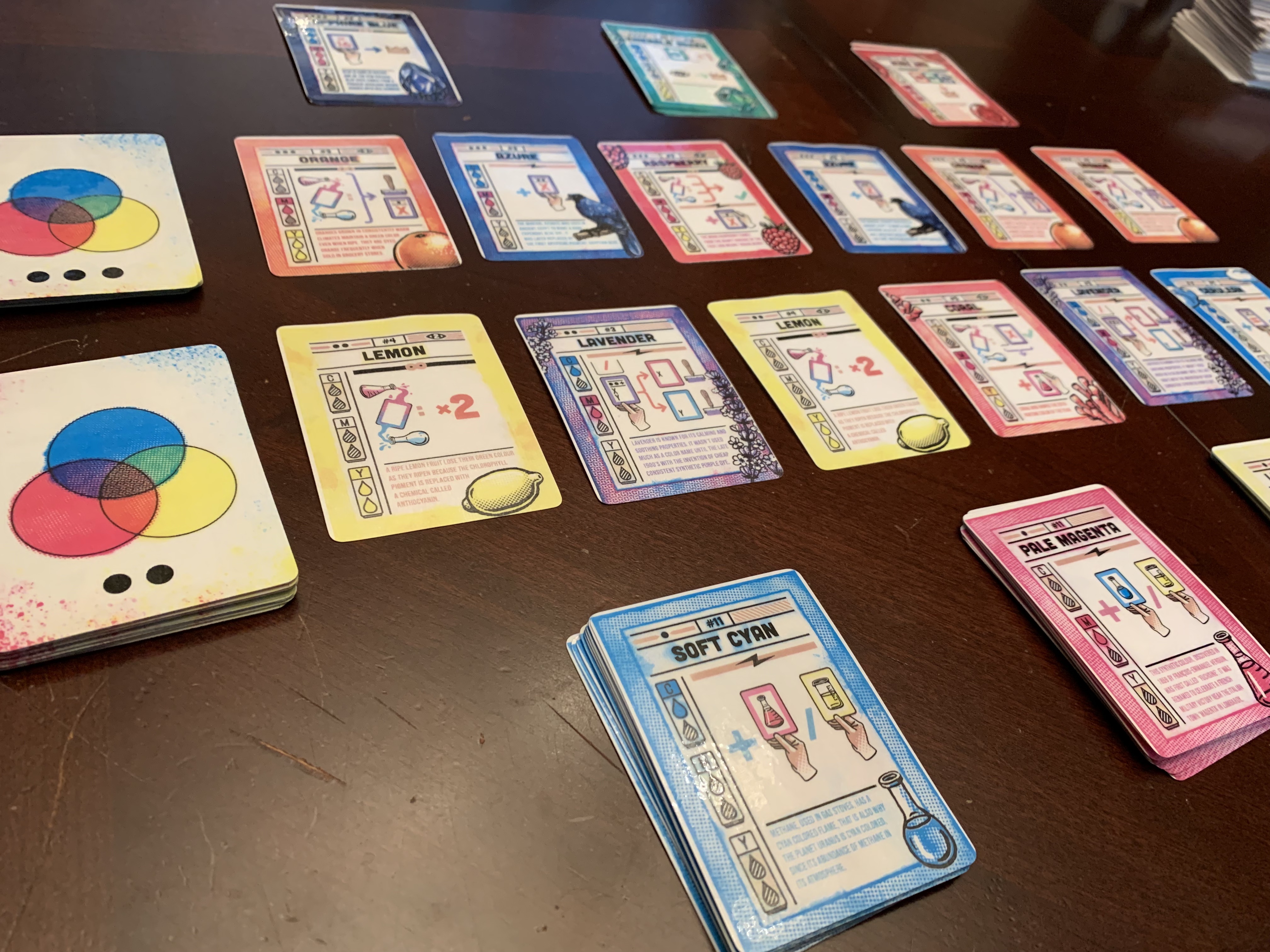 Digital Viewing Rules: Digital Viewing.
Booklet Printing Rules: Booklet Print - PRINT DOUBLE SIDED LONG EDGE.
Google Doc Rules: Google Doc.

Files download PRINT SINGLE SIDED.
Tabletop Simulator:
Tabletop Sim
.
Tabletopia:
Tabletopia
.
Change history:
3/25/23: posted updated pnp files. 2/28/23: Page published. This game is inspired by and an improvement upon one of my other games, Lord of Colors.