Sumo Sumo
February 7, 2022 by Jorge Zhang
Introduction: This game is an abstract game about pushing your opponent out of the ring. If you ever played graph paper racing in math class, this is sort of similar to that. You build up momentum with every move, making it harder to change directions the faster you are moving.
Designer notes: I actually made this game a while ago: probably around 2018 or 2019. I never got around to making pnp files or even writing any rules though until this year. Recently (late March), I brought a 3D printer and decided to make a 3D model for the sumo wrestler. I made it in Blender, and you can also download it alongside the other components.
This game was entered into the 2022 2-player PnP contest and was voted the "Best Game to Play Remotely" as well as 6th place overall. BGG Contest link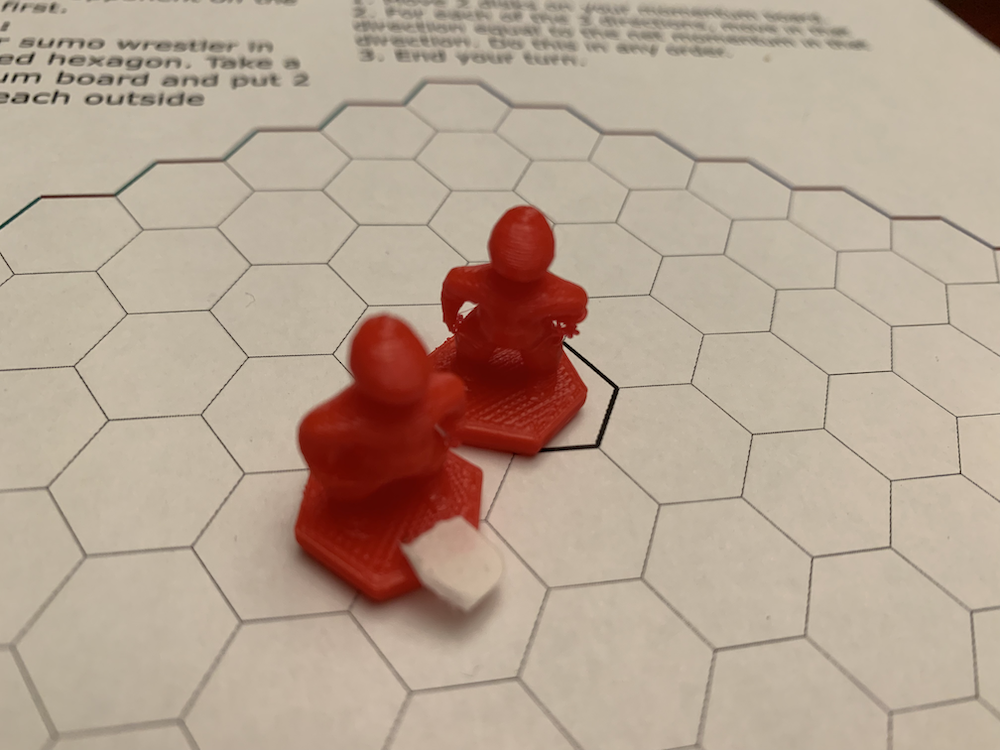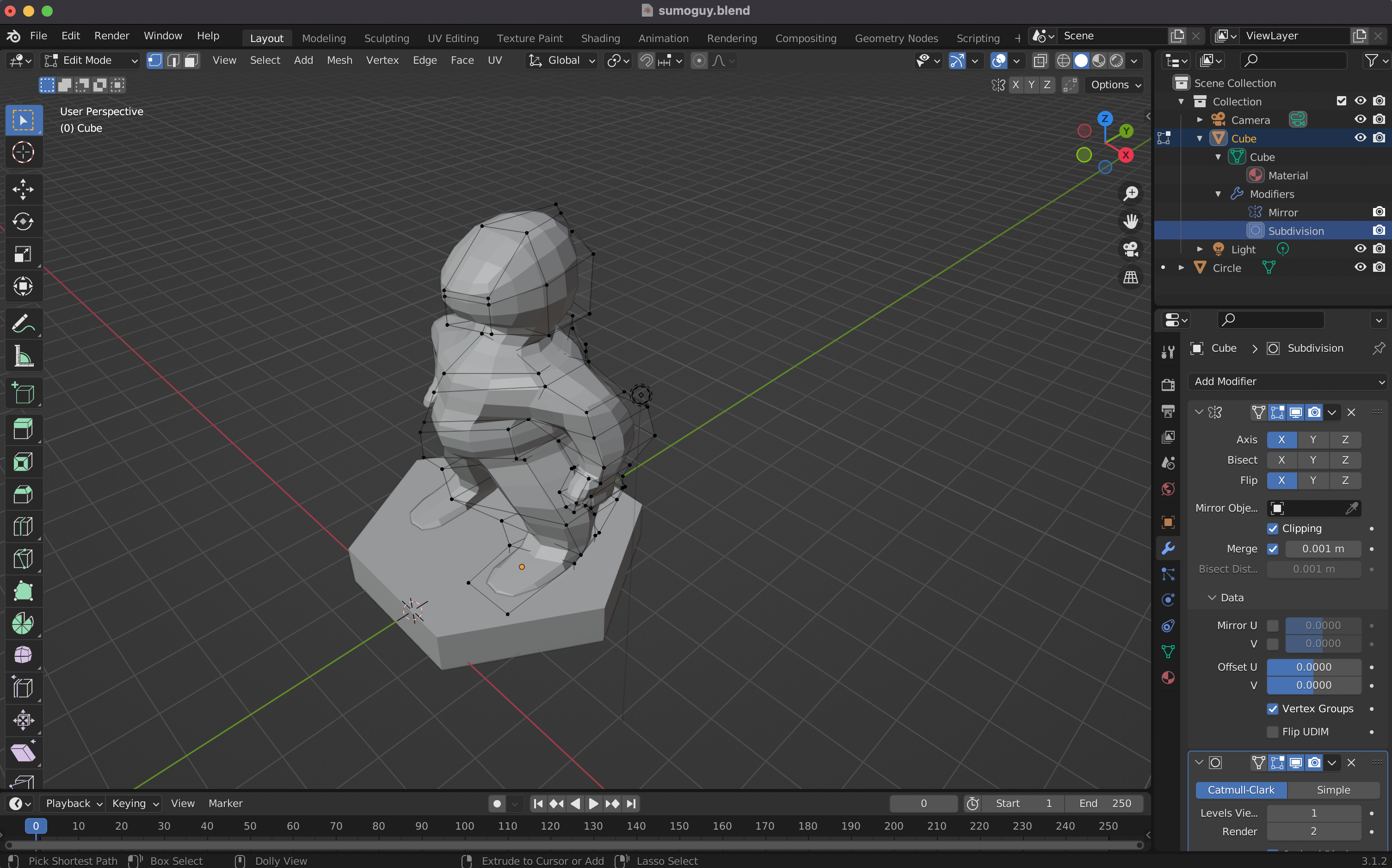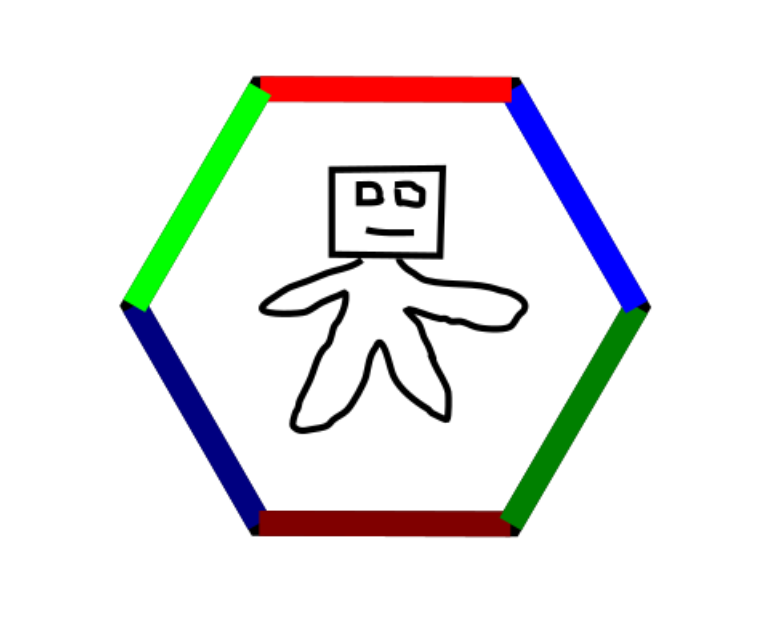 PnP Files:
Download
Rules:
Download
Sumo Wrestler STL file:
Download
Online PCIO Adaption (Made by Kevin Privalle):
Play Here
If the above link does not work, you will have to upload
this file
to playingcards.io in order to open a new room.
Change history:
4/08/22: published STL files for the 3D printed sumo wrestler figure.
2/07/22: published this page.