Hi everyone! Welcome to another Rulebook Preview. Today we are looking at 4 awesome unpublished games, many of which will be coming to Kickstarter soon. Take a look!
Crystallo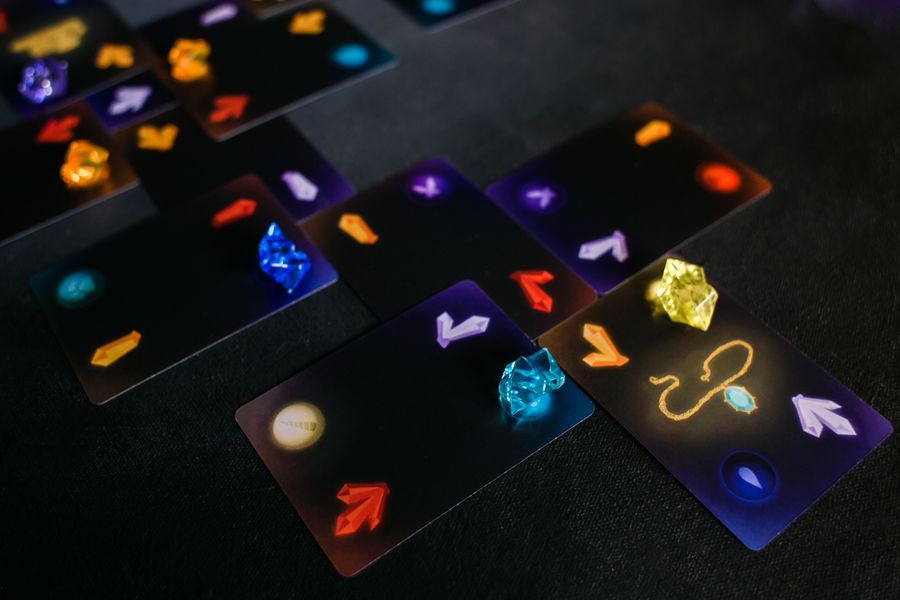 First of all, this is a beautifully produced game by a new board game company. It won the 2018 Board Game Geek Solo Game contest, and so I was very excited to take a look at the rules. Crystallo is exclusively a solo game, but it's also super portable and easy to learn. For a second here, I'd like to try and sell you on solo games, because just a few years ago I wouldn't have considered purchasing a single player game. Chances are, most of the video games you've played are single player. Then think about things like the card game Solitaire- and I think you'll find that there is definitely a space for an engaging solo board gaming experience.
Anyway, onto the meat of the rules. The idea of the game is that the black dragon has captured 6 magical beasts in his dungeon. You have to free them and then trap the dragon in order to win. You do this by exploring the dungeon. On each turn, you take a dungeon card and play it in the play area. The rulebook does a very nice job of showing you all of the possible configurations. If your goal was simply to connect these 2 orange crystals, you would have seven possible placements! As your play area grows, it is easy to see how the number of options for your turn would quickly multiply.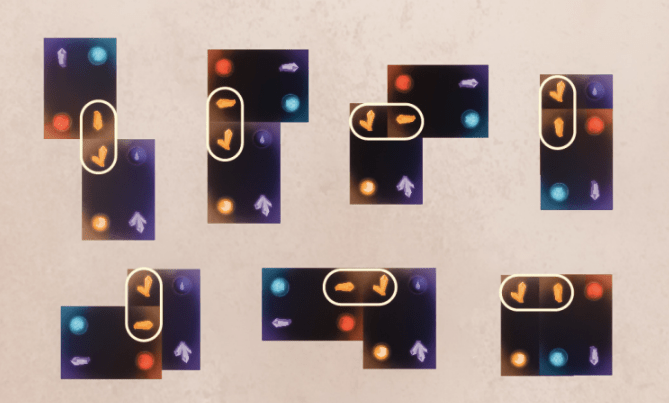 Your goal is to create crystal clusters around orbs. These crystal clusters must follow a few rules, which is explained in the rulebook and on the player aides. One caveat to be aware of: you can't "place an orb," which makes it more difficult to achieve these clusters. In this sense, Crystallo is similar to SET. The crystals must be all of the same color or all of a different color AND must all be of the same shape or of a different shape. Below is a great chart: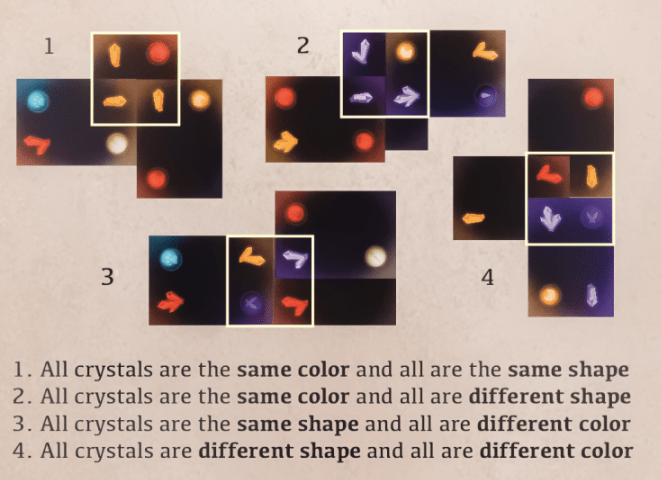 Once create these orb-crystal clusters, you get closer to freeing the animals. Each of the 6 animals needs 3 orb clusters of their color to be freed. In addition, you then have to trap the black dragon! By now you are probably low on cards, so you get 9 additional cards to try and trap the dragon. You have to make 1 crystal cluster of each color to trap the dragon. If you don't, that's ok! You'll score points based on how well you do. You also get points for collecting optional treasures along the way. Your goal is to get as many points as possible, and try to do better and beat your score each time you play. Fair warning, this is a tough game! I've heard that it is common to fail your first few games. It's very puzzly, so if you are into that type of solitaire experience than be sure to check out Crystallo! They will be up on Kickstarter within the next couple of days.
Rulebook: No complaints about this rulebook! It was very clear and easy to understand. I especially appreciate the clear graphics and player aides. You can find the rulebook on Google Drive here. You can find their Kickstarter campaign here.
Quodd Heroes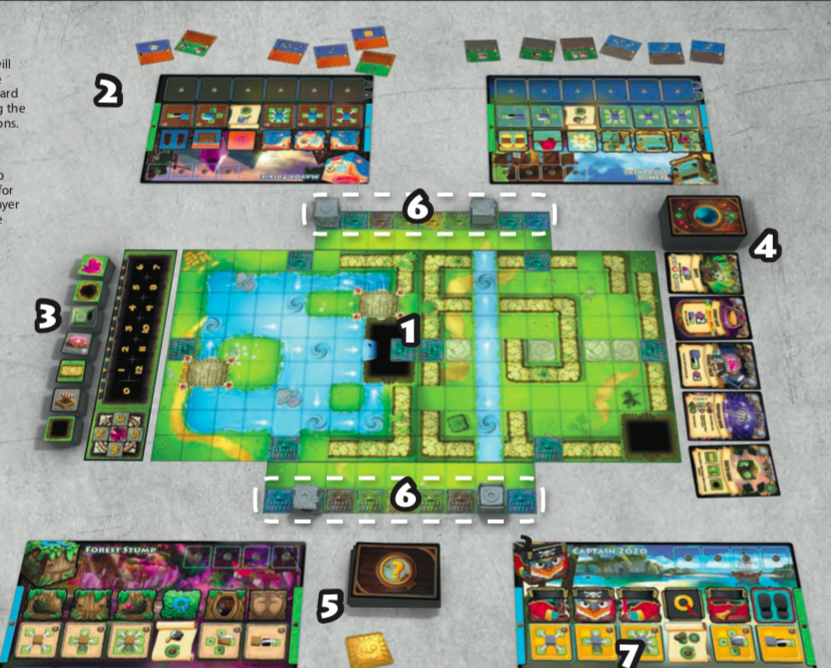 Quodd Heroes is a fun game that actually already had a successful Kickstarter, raising over $300,000! Congrats to the team. This game is really interesting as you have multiple different scenarios that you can choose from. This lets you pick the kind of experience you want: solo, co-op, free-for-all, teams, 1 VS. the world, etc. This also means that what you are working towards is always different. The core of the game is the same though. The idea is that these cube-shaped characters that live on a cube-shaped world recently discovered these powerful crystals that give them super-powers. The scenarios deal with how these people deal with this change to their world.