I always wanted to start my Kickstarter today on May 28th, as statistically Tuesday is the best day to launch. I also figured that it would give me enough time to catch some students who are on the cusp of leaving school as well as give me time to fulfill the project before I go to college. So last Friday, I was pretty set on launching today. Yet, there were some complications. I didn't consider the 1-3 buisiness day waiting period that it takes for Kickstarters to be approved. I also didn't consider the fact that you needed to link the Kickstarter to your corporate checking account (which I had not yet created). And in order to get the corporate checking account, I didn't realize that you needed an EIN number, which you can only apply for online on weekdays from 7AM-9PM EST. In addition, the website just happened to be undergoing maintenance on Memorial Day monday. And you can only apply for that after applying for an LLC, which takes 1-2 months (luckily, I had taken care of the LLC part back in December).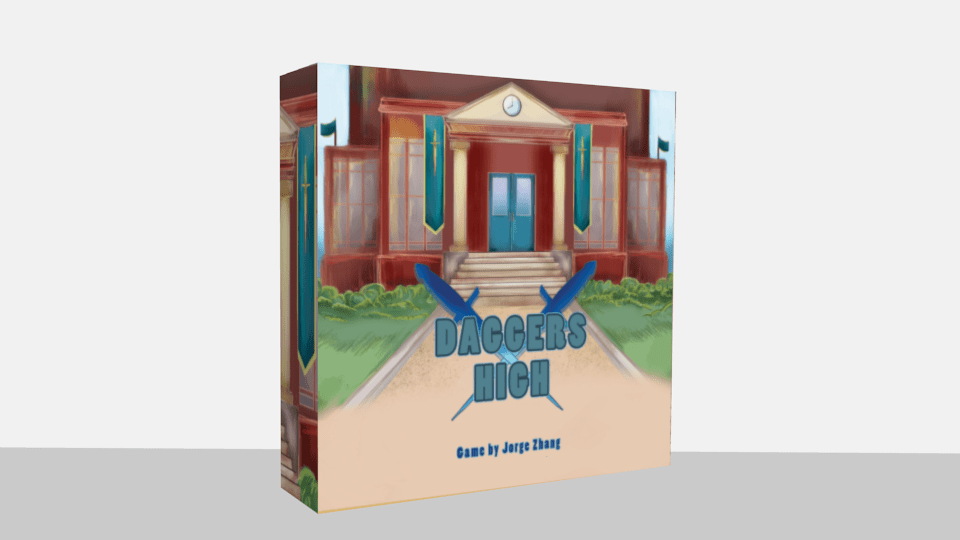 So yeah, when I woke up this morning, I didn't think I would be running a Kickstarter page. But I figured I would get a head start on finishing all the legwork anyway so that I could launch a week from now, so I ended up waking up at 6AM to file for an EIN number. After that, I went to the bank to get a buisiness checking account. Finally, I submitted the project for review. To my complete surprise, the project was instantly approved by Kickstarter! At this point it was a bit past noon, and I hadn't really anticipated having the project ready that early. But since the page was pretty much finalized, I just decided to go for it and not look back.
The rest of the day went by extremely quickly: I was very busy managing social media and making posts on Twitter, Facebook, and Instagram. I texted a lot of people, and sent out emails to my mailing list from the conventions I had attended. After all the promotion, I ended the day with these stats: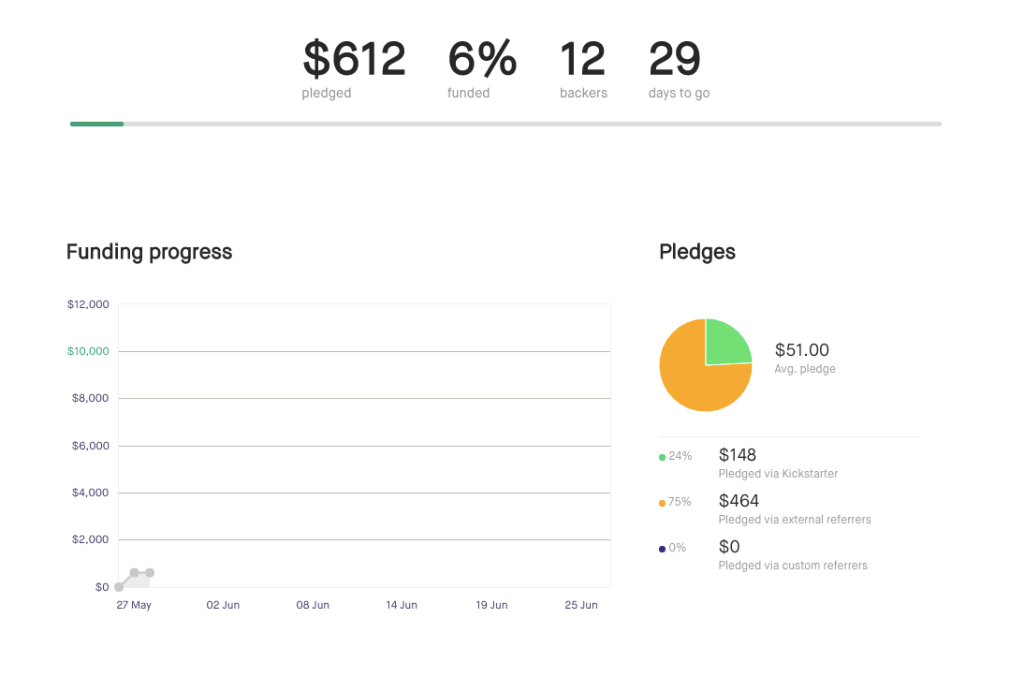 Conventional wisdom says that these stats are not very good, as I should ideally be aiming to fund 30% or more of the project on the first day. But personally, I'm actually really happy with these numbers. Most of my backers have been people that I personally know, and I'm overjoyed that they are putting their faith into my project. Over the next month I am going to be able to dedicate a lot more time to my Kickstarter project as my tutoring side-job is slowing down due to Summer starting. Hopefully that means that I can continue putting effort into promoting the Kickstarter and still pull off the funding goal.
All this being said, I'm going to have to start rethinking my overall advertising strategy at this point. One of the comments I got was that students have a low budget and probably can't afford to splurge on a Kickstarter board game. I'm seeing that in the statistics right now, and it makes a lot of sense. My initial thought was that I would heavily advertise towards high school students and potentially even demo the game at some local high schools. That's because I've found that high school students are the most likely age group to enjoy Daggers High. But perhaps it makes a lot more sense to focus my efforts towards parents of teens. Know any parenting forums or other places or other ideas for advertising? Let me know in the comments below! Thanks for reading!