Hey everyone! Just wanted to talk about a couple of Essays that were changed today to be more in line with "Magnum Opus". Magnum Opus gives 1 RP for every 2 Happiness, rounded down. These two clubs do similar things depending on the number of Stress or Clubs you had. However, while I really liked the design of these clubs, I felt that they too heavily rewarded players who gained a lot of Stress, or pursued a lot of clubs. In some games, these clubs have been worth 8-9 RP, and leadership has potential to be even more. This is a ton in comparison to Recs, the FUN, and RP from classes! I think that these essays are a lot more reasonable now.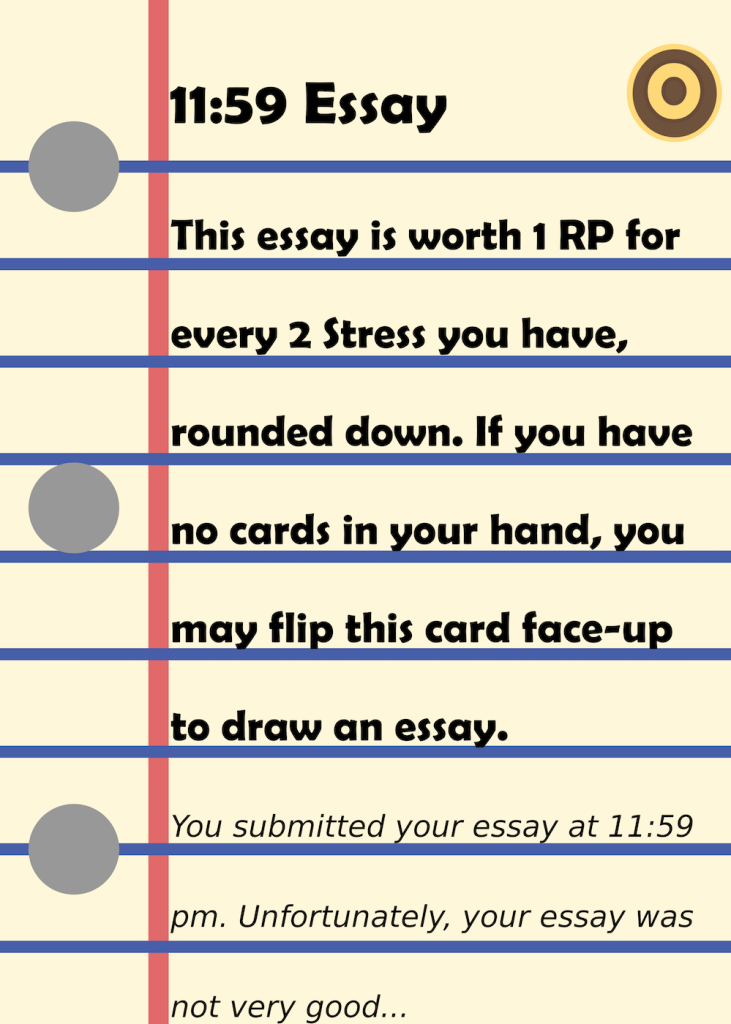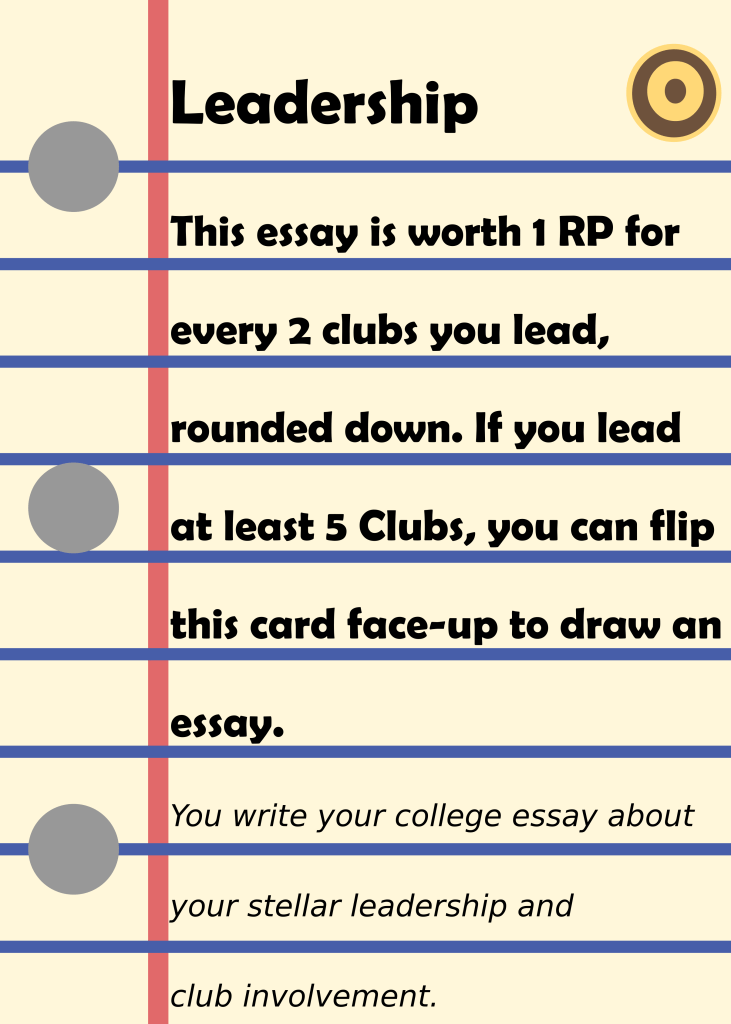 Also, since I don't want to make a separate post for this, Valedictorian has been changed back to 0 RP. People were disappointed after I changed the card to 3 RP! I agreed. I think it is a lot funnier if it isn't worth any RP because then the players get all hyped about being Valedictorian for nothing. Plus, perfect grade bonuses has made Valedictorian somewhat obsolete anyway.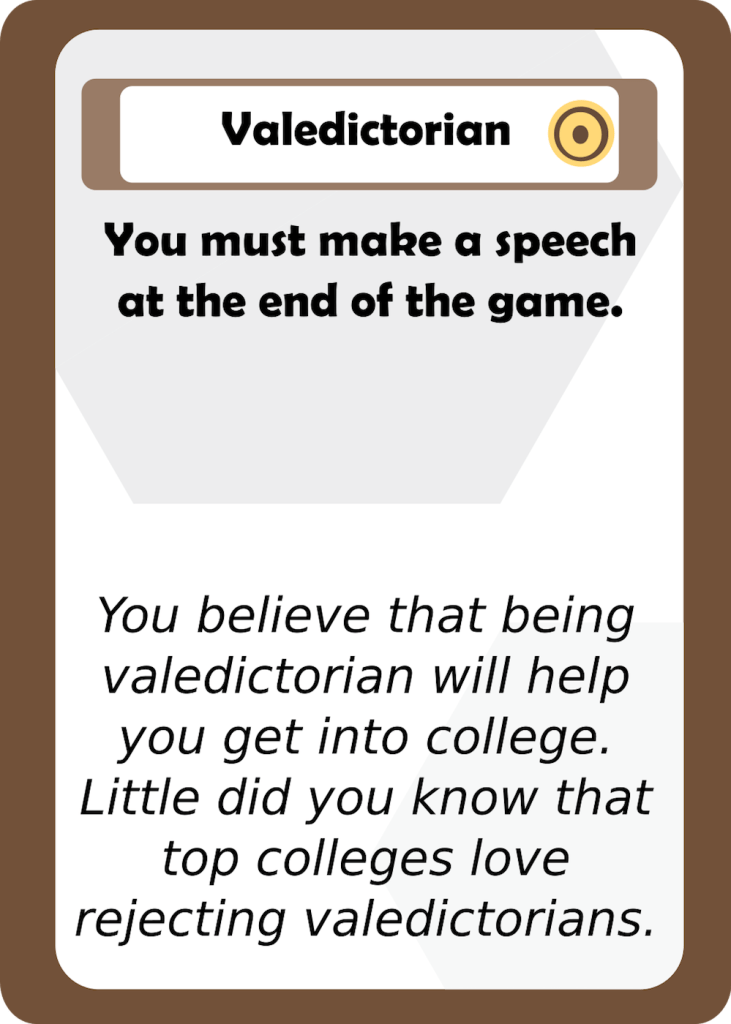 What did you think of these changes? Let me know in the comments below! Also, make sure to subscribe if you have not already!