Newly drafted events!
May 22, 2018
Hey everyone! Recently the decision was made to overhaul the sleep and event system to create a faster game. Essentially, on your turn you play an event card from your hand. The effect happens, and then you can take actions equal to the number written on each card in the top right corner.
After a few playtests, the game time has indeed been reduced- we were able to play a two person game in just over an hour. A four player game would probably play in 2 hours given experienced players.
Anyway, you can find all of the new cards in the slideshow! Let me know what you think by leaving a comment below.
Slideshow 1: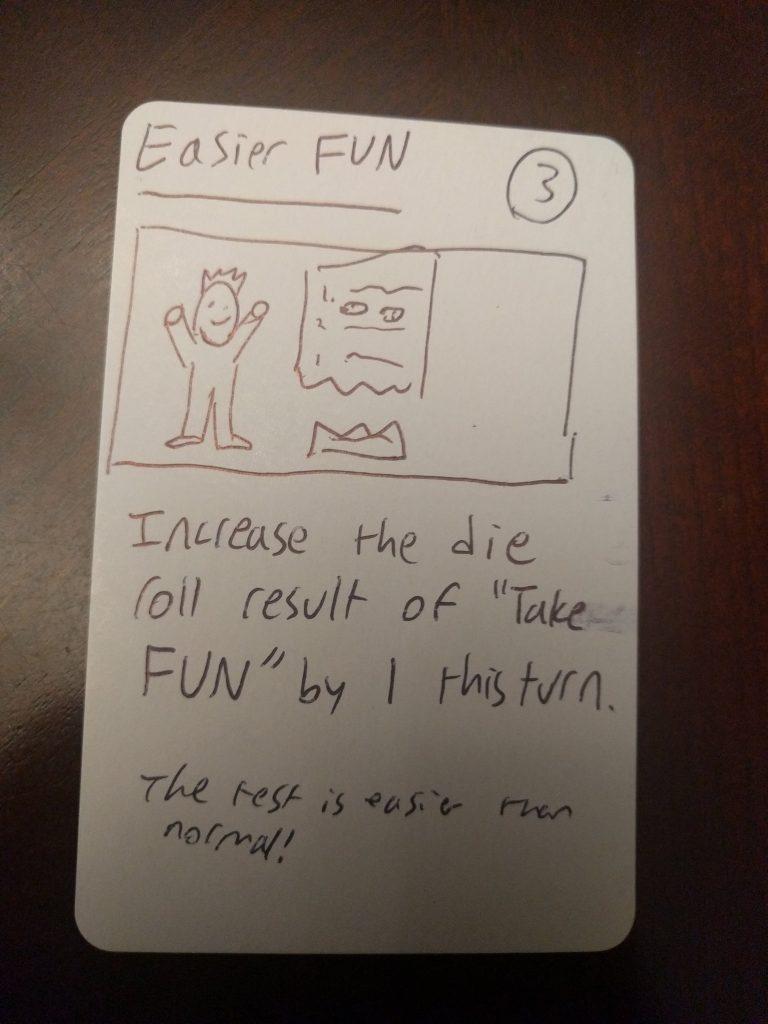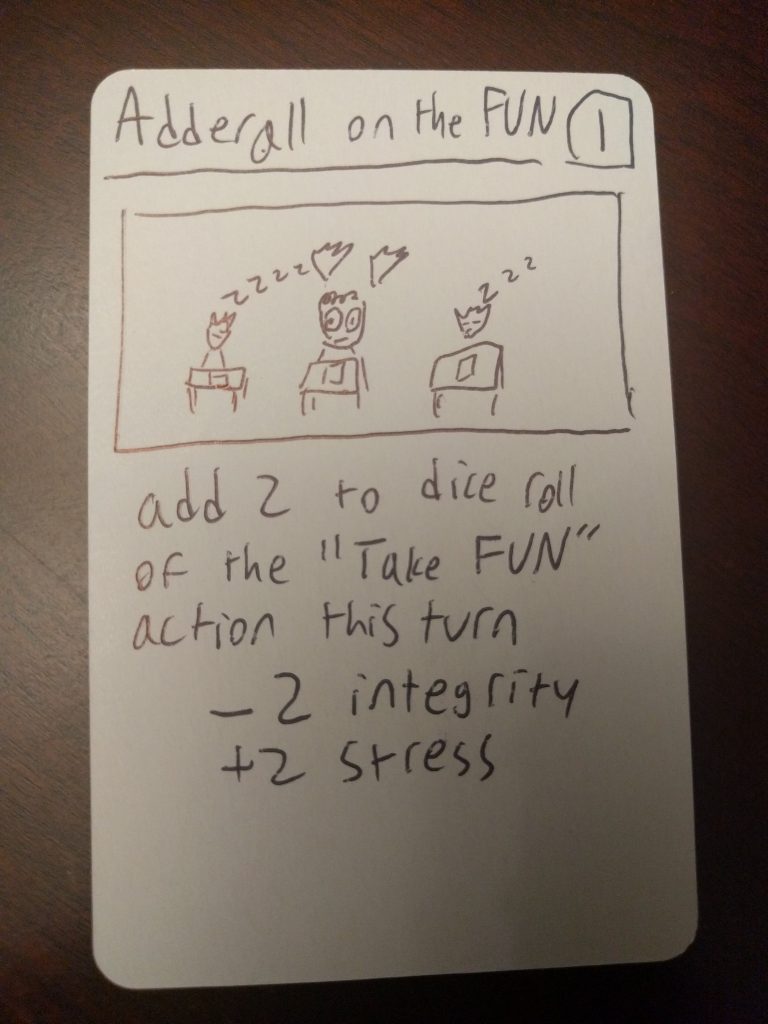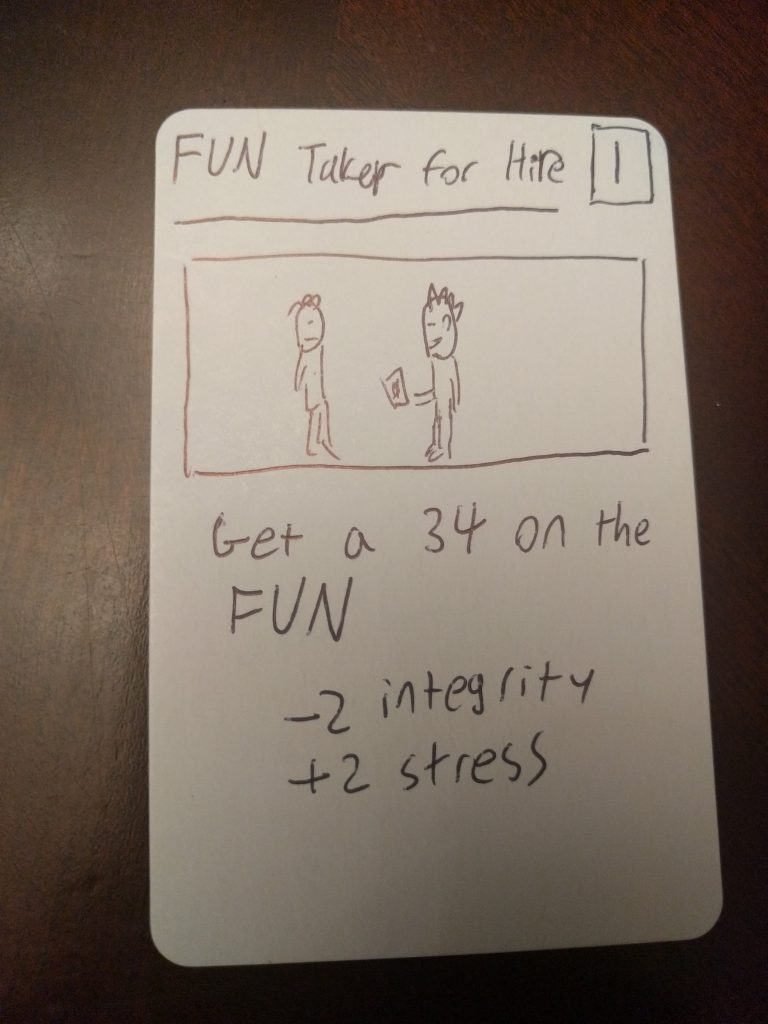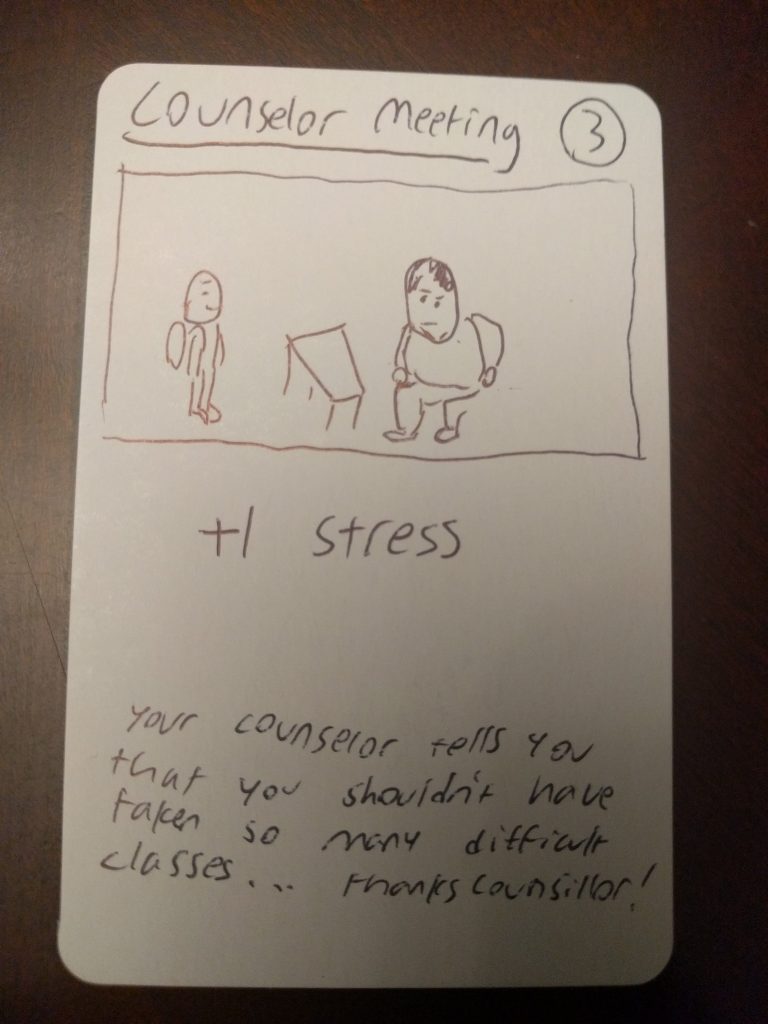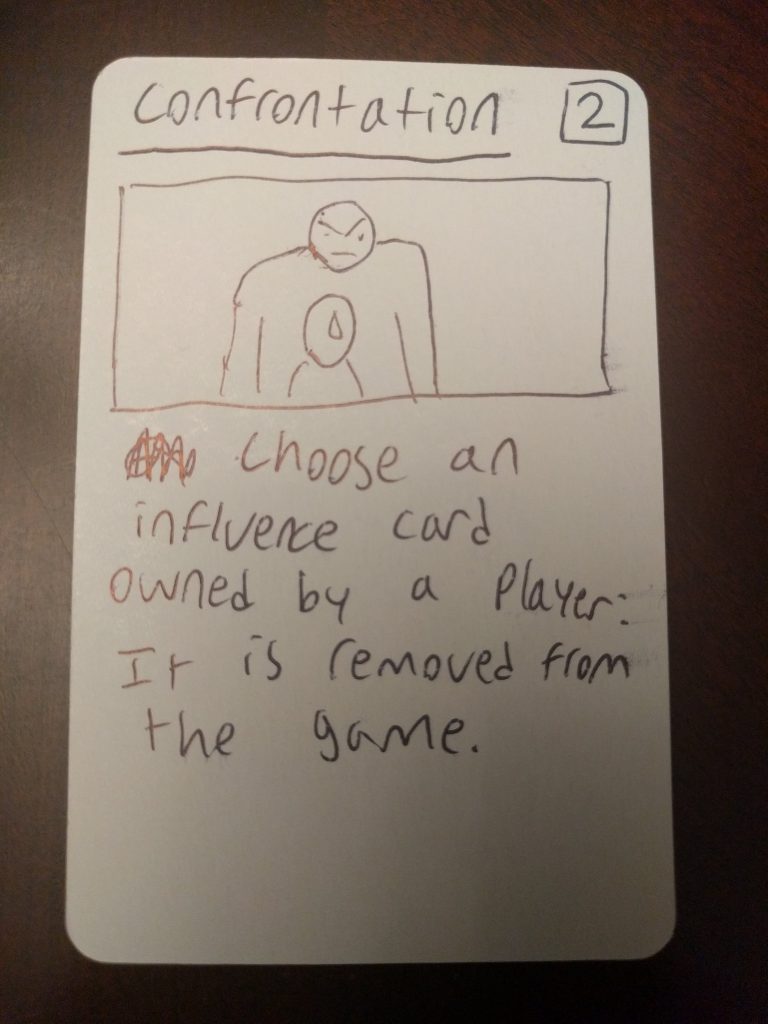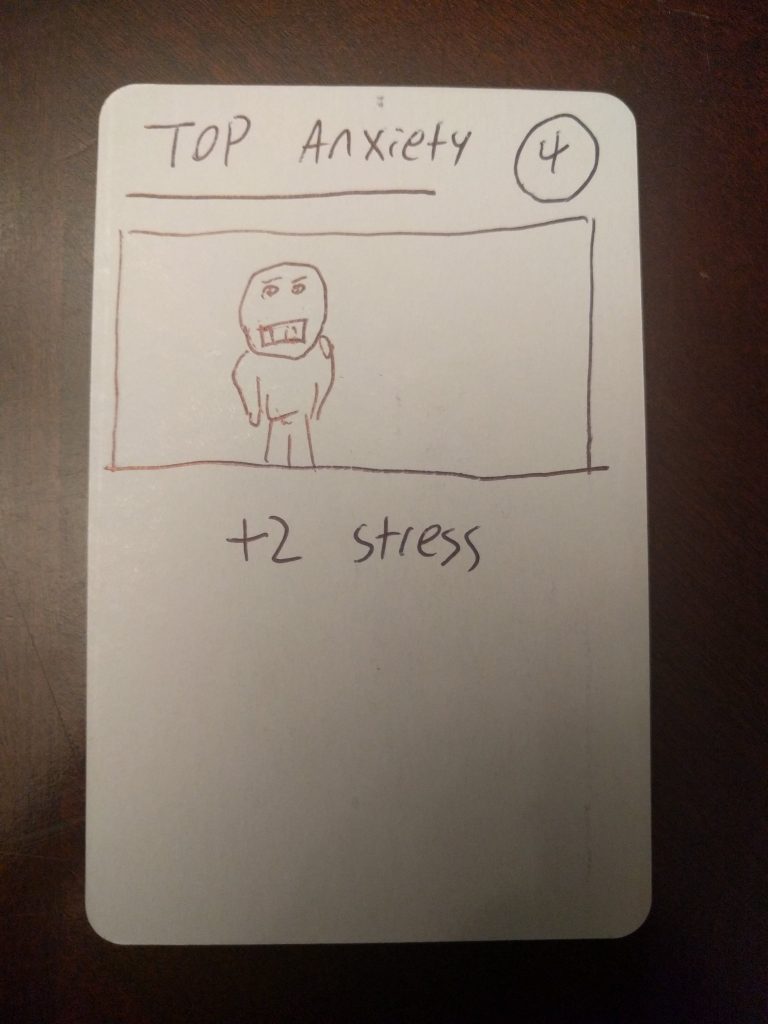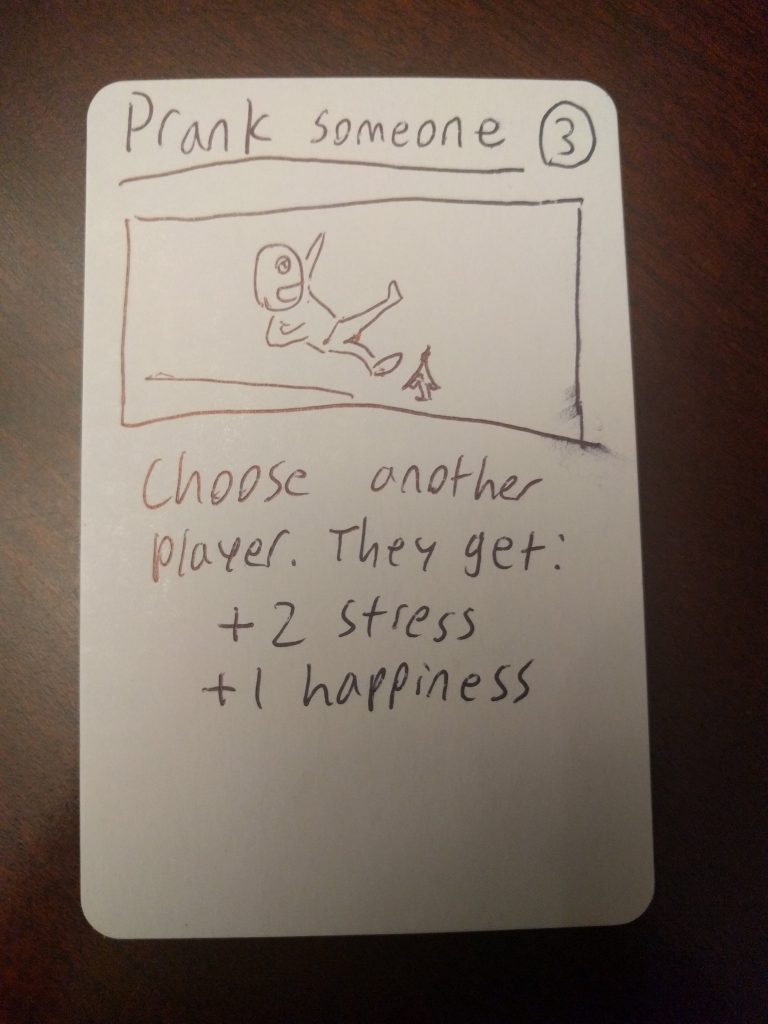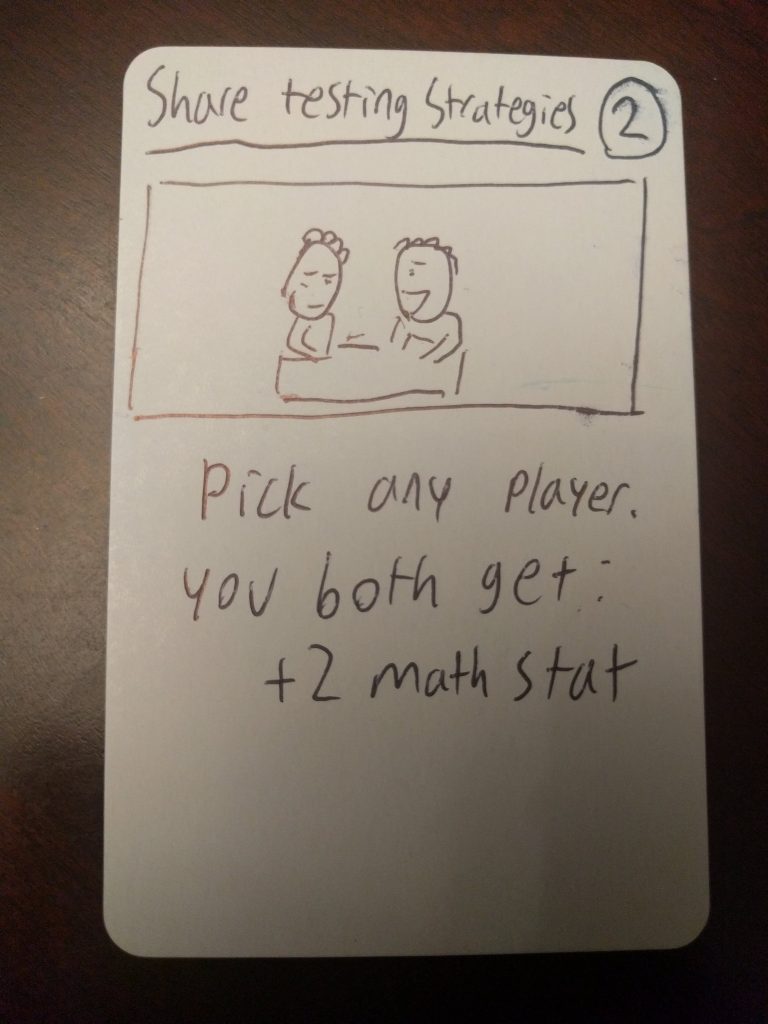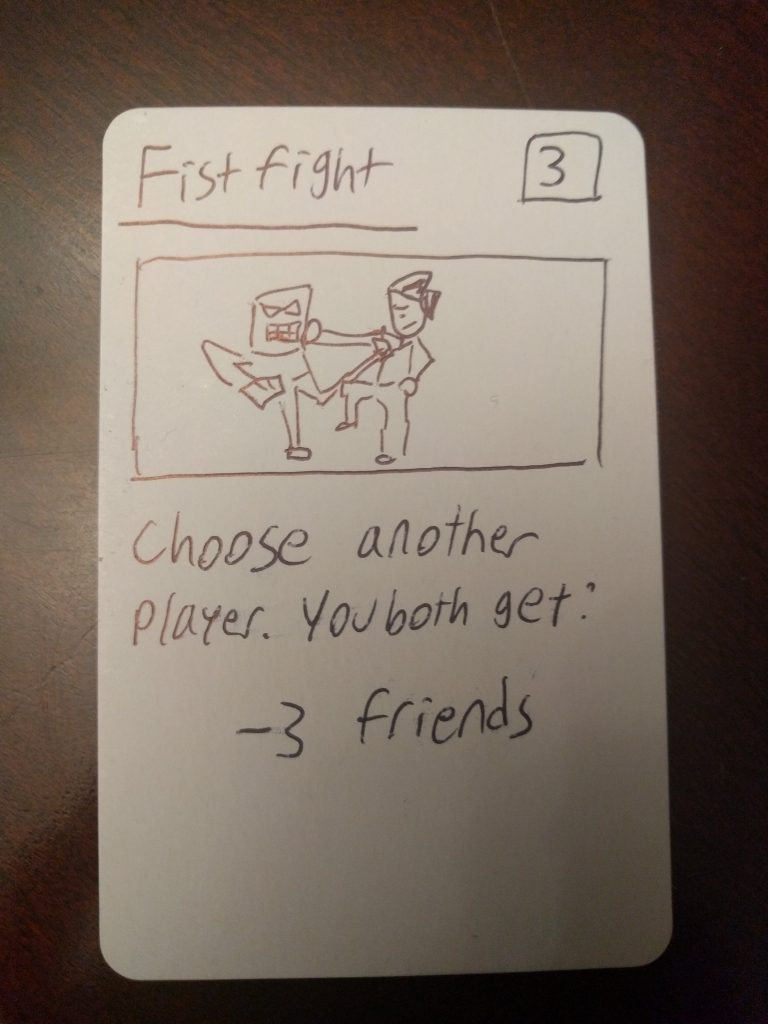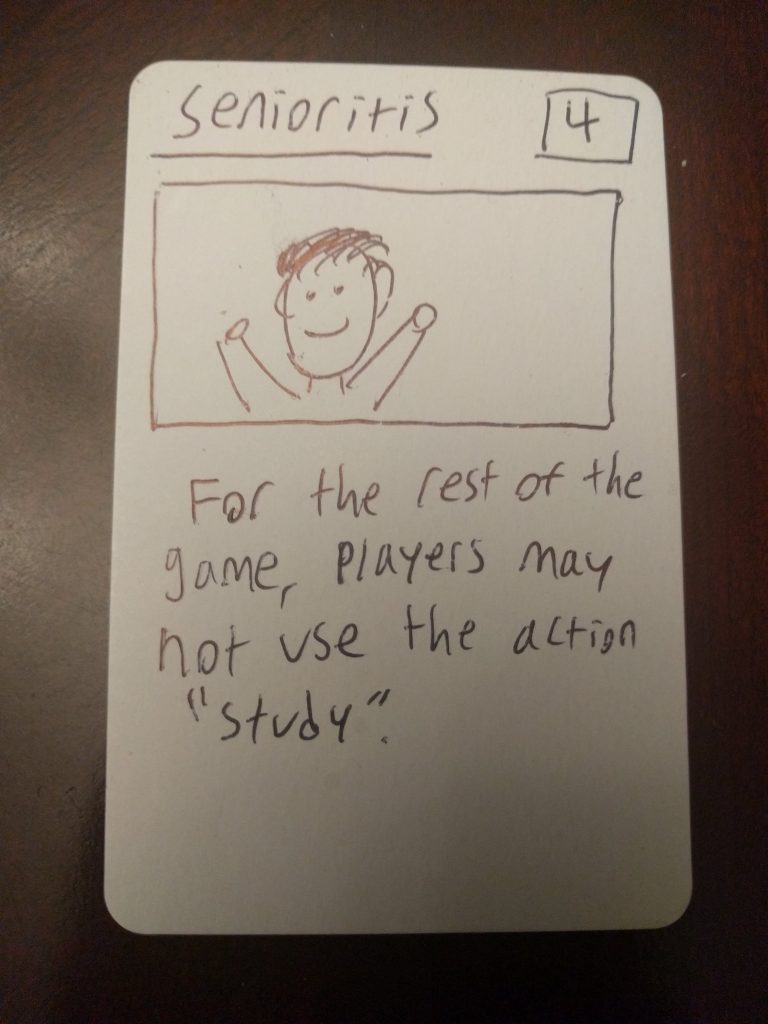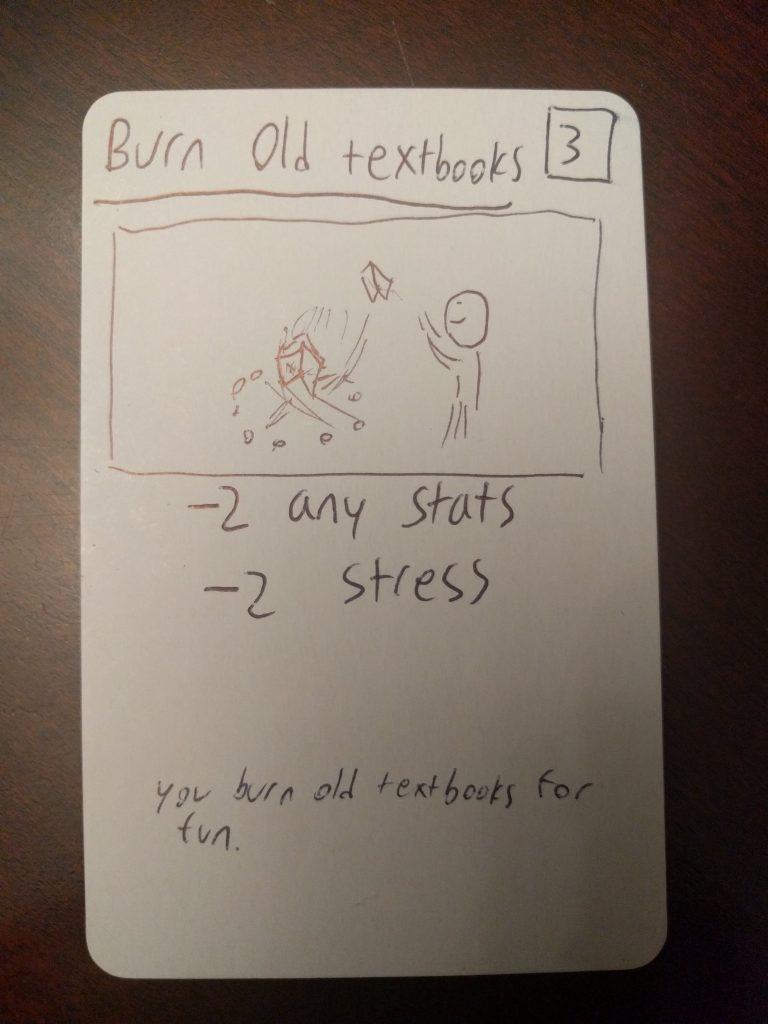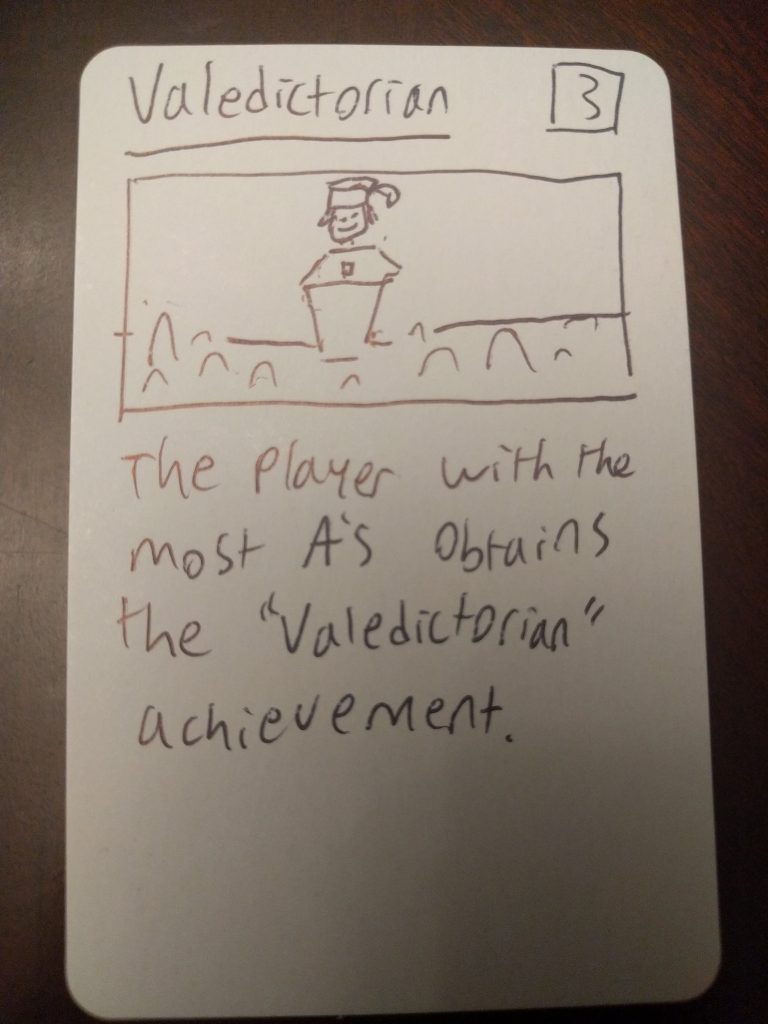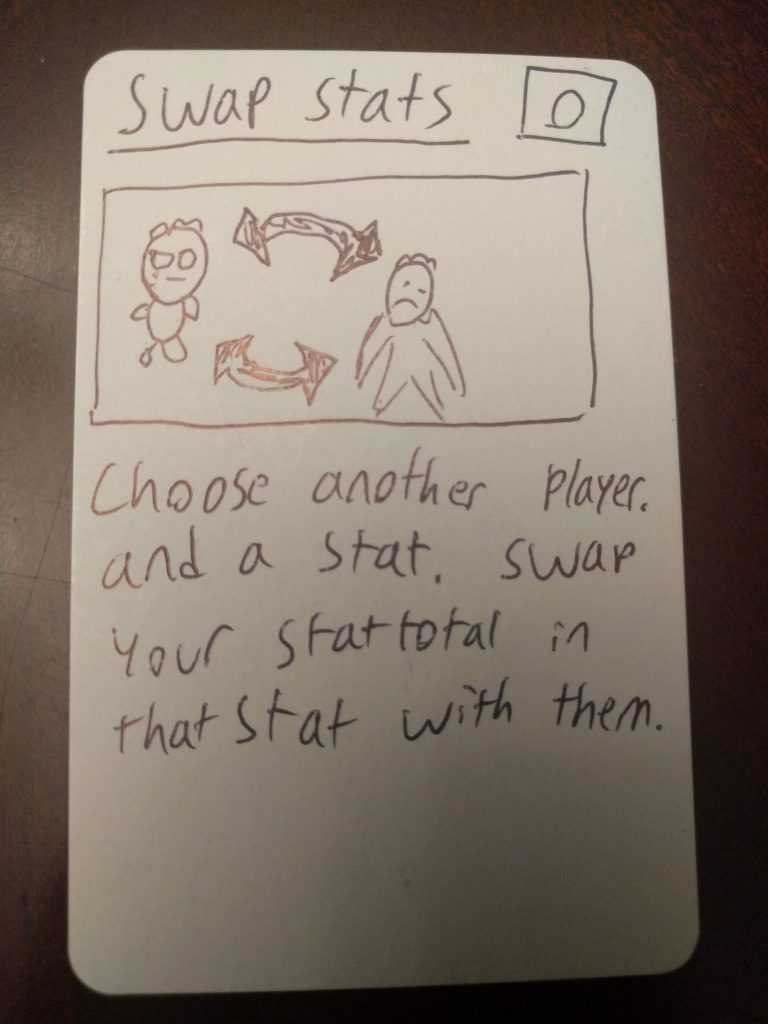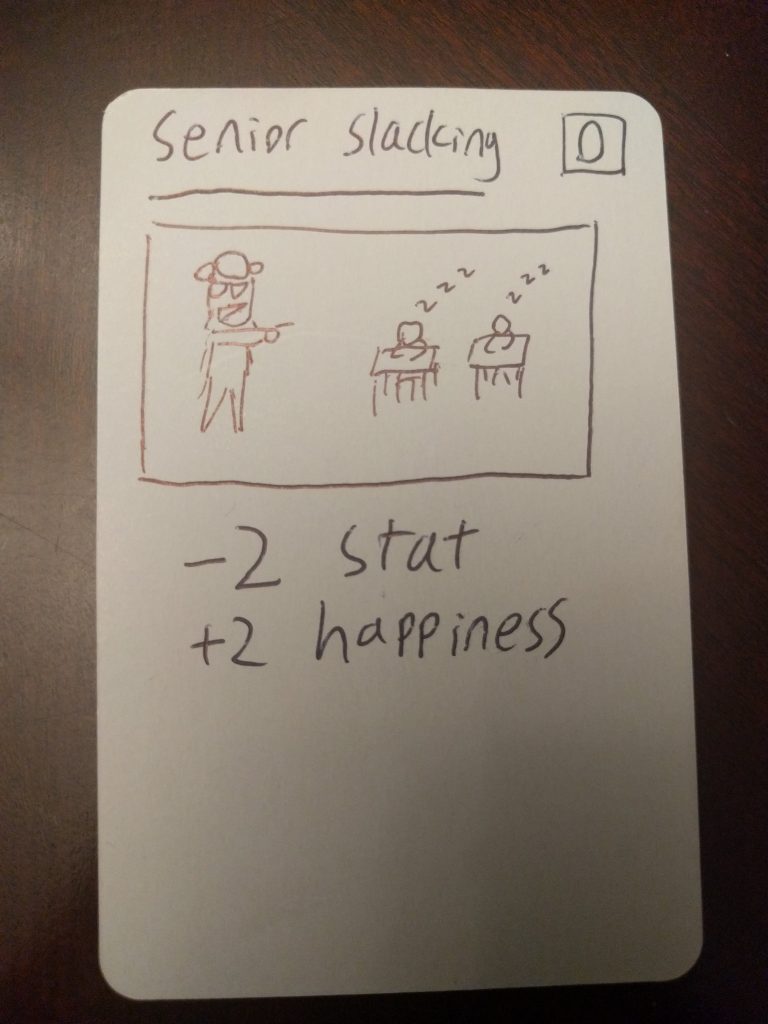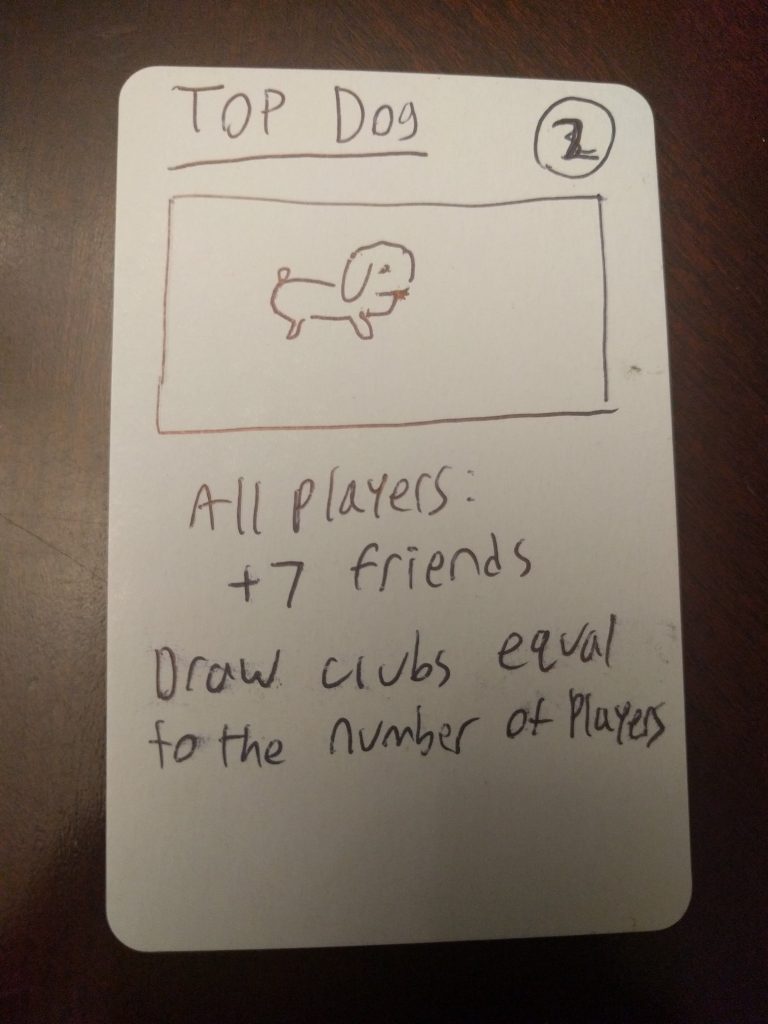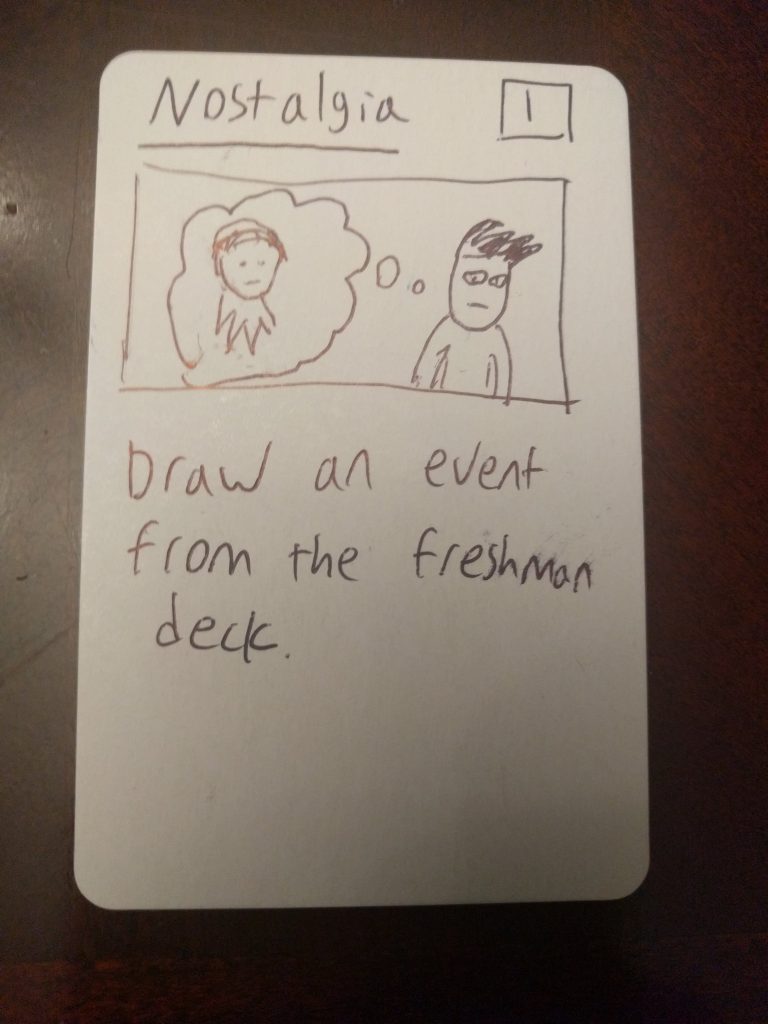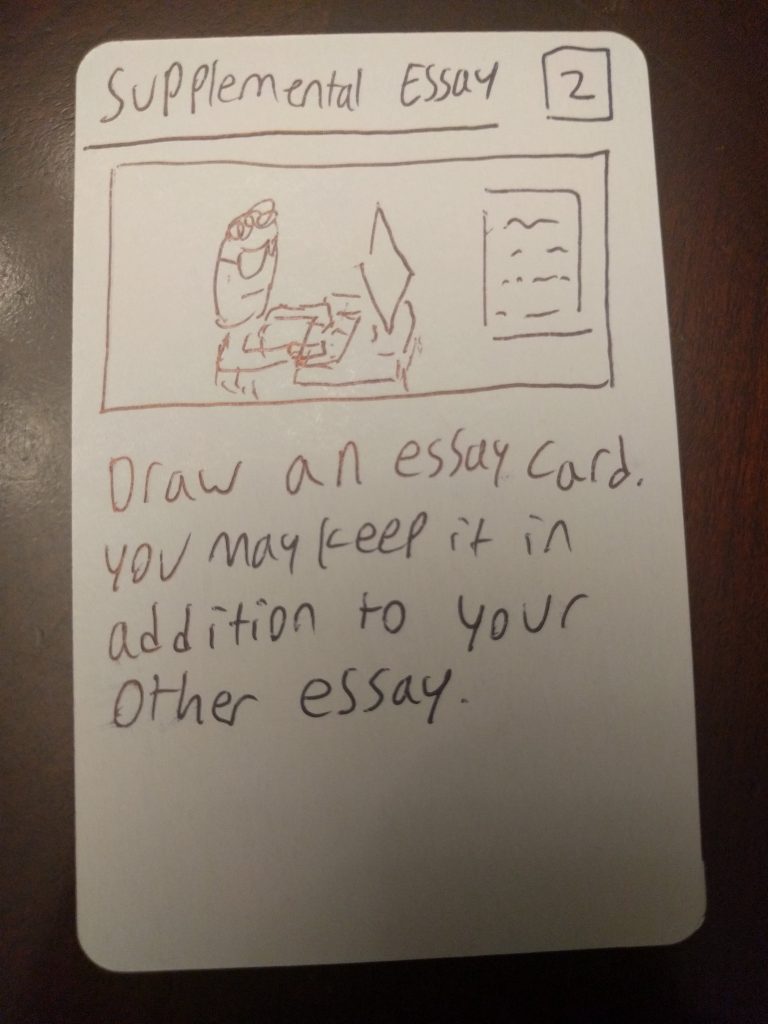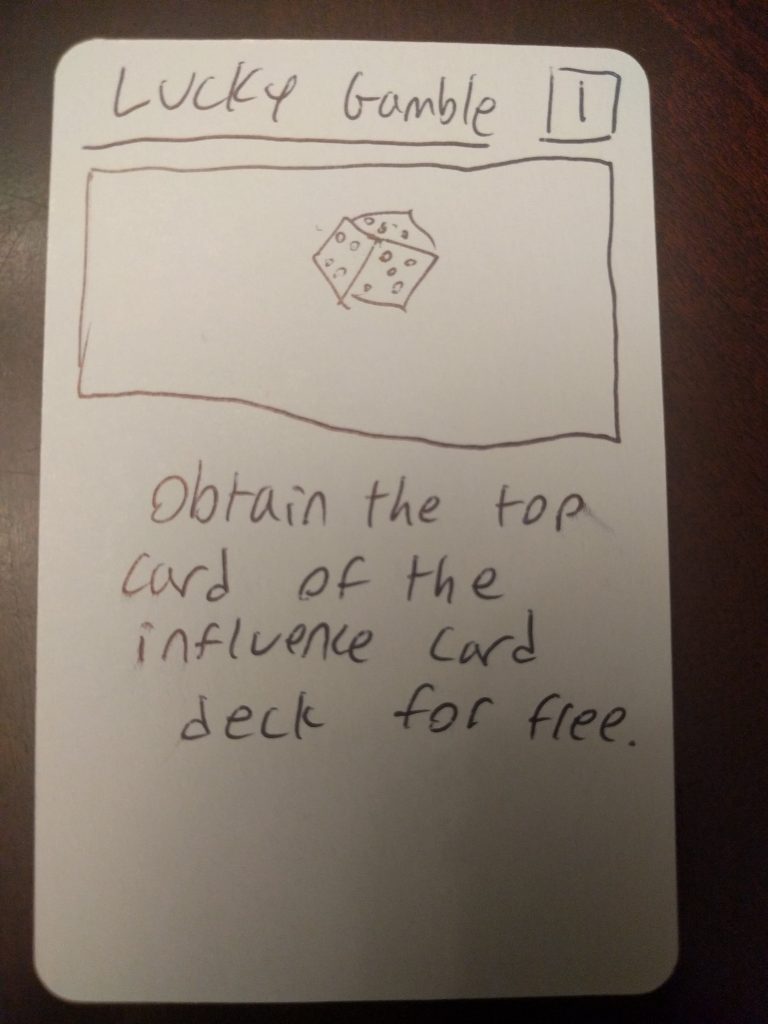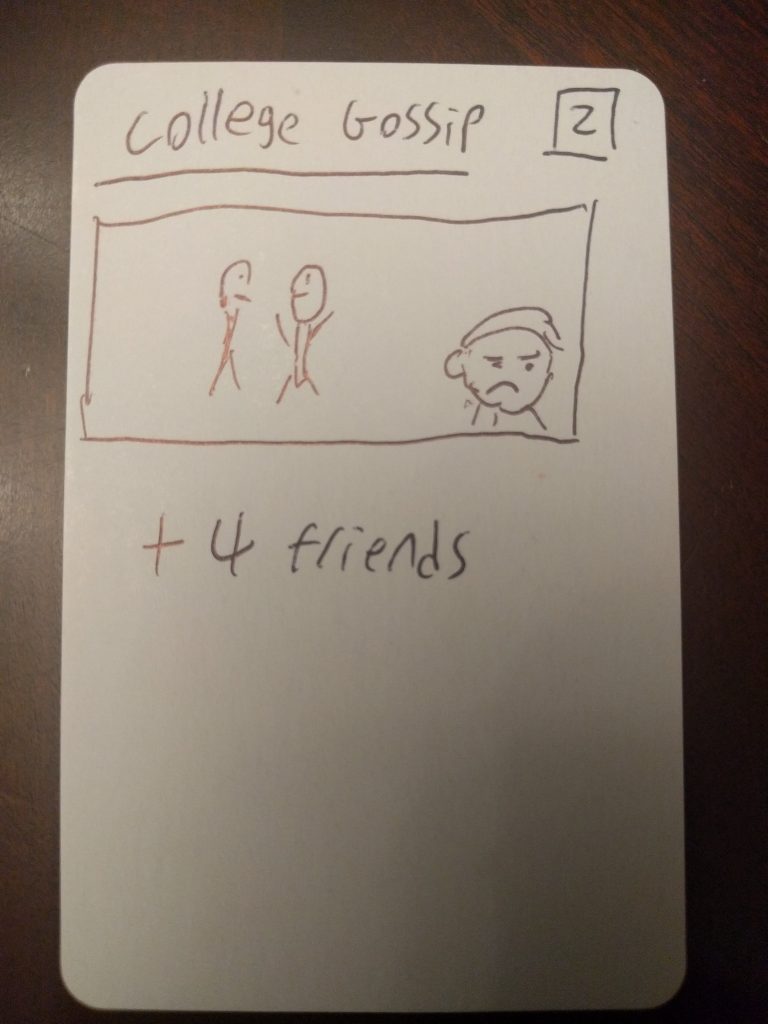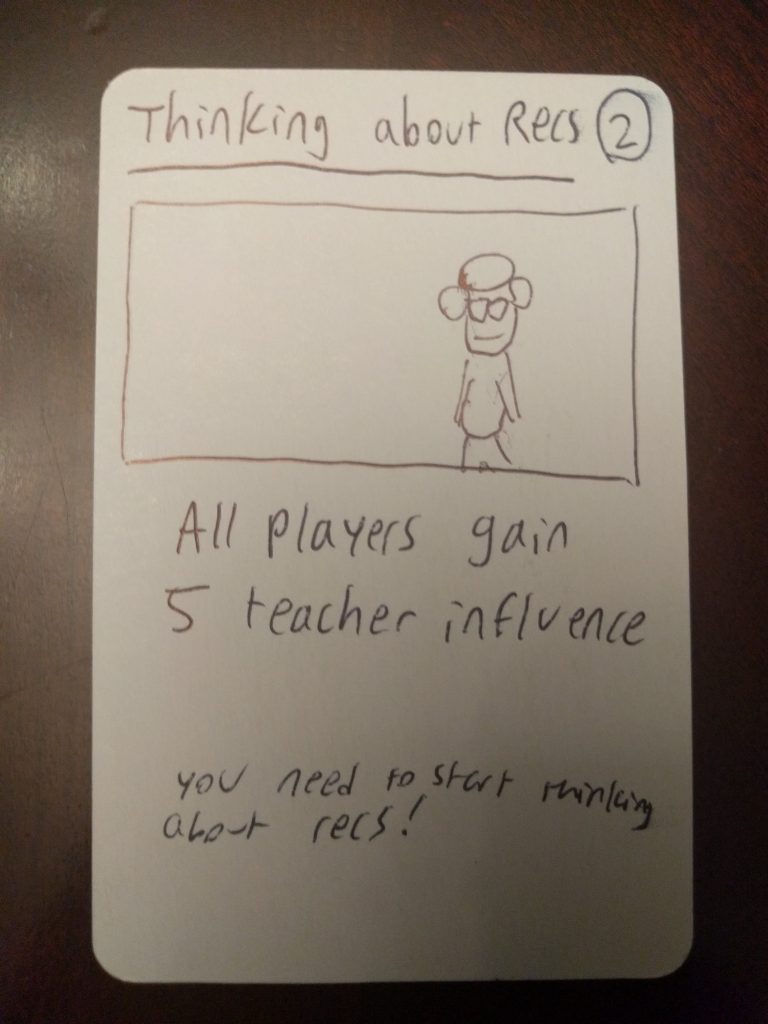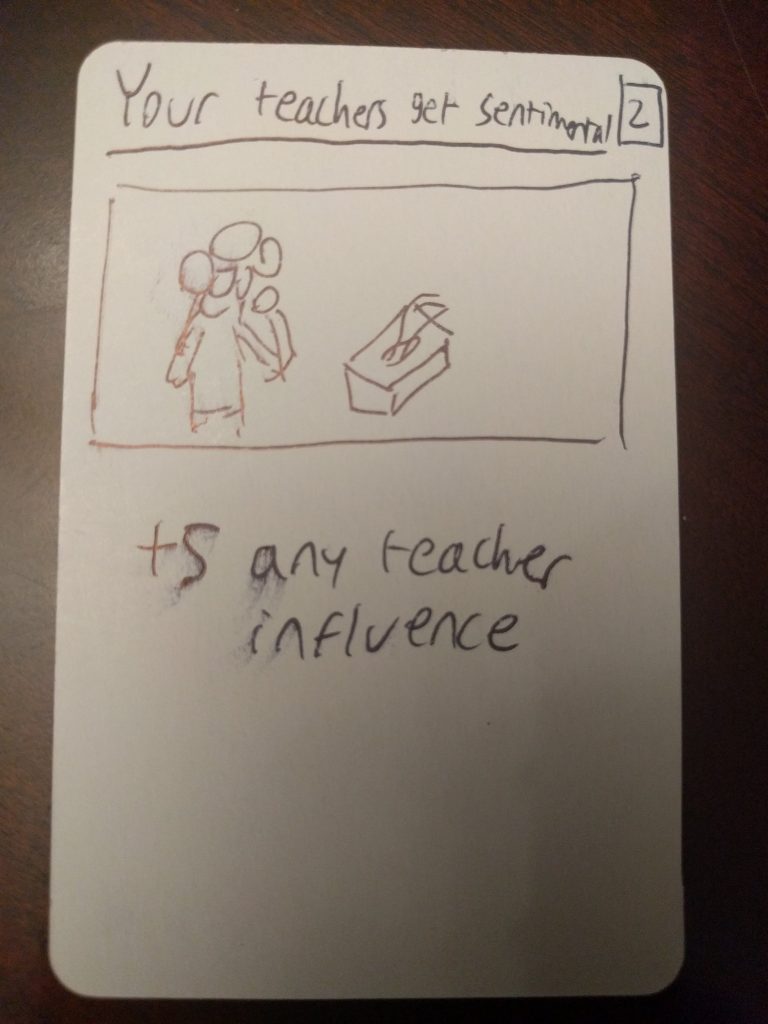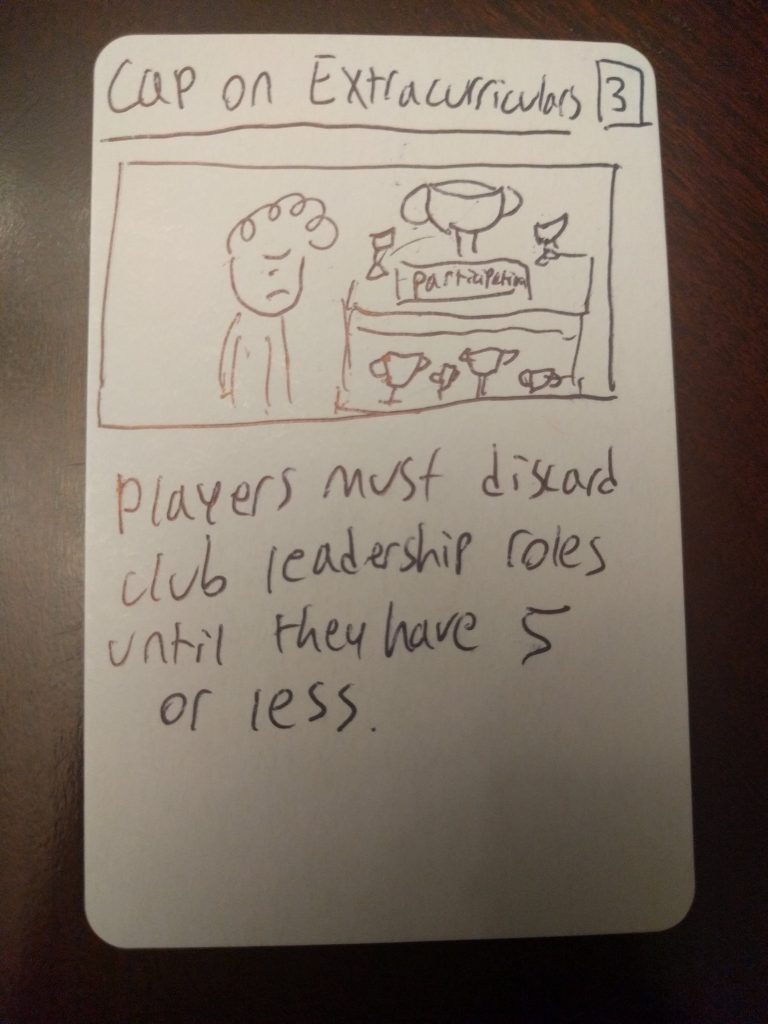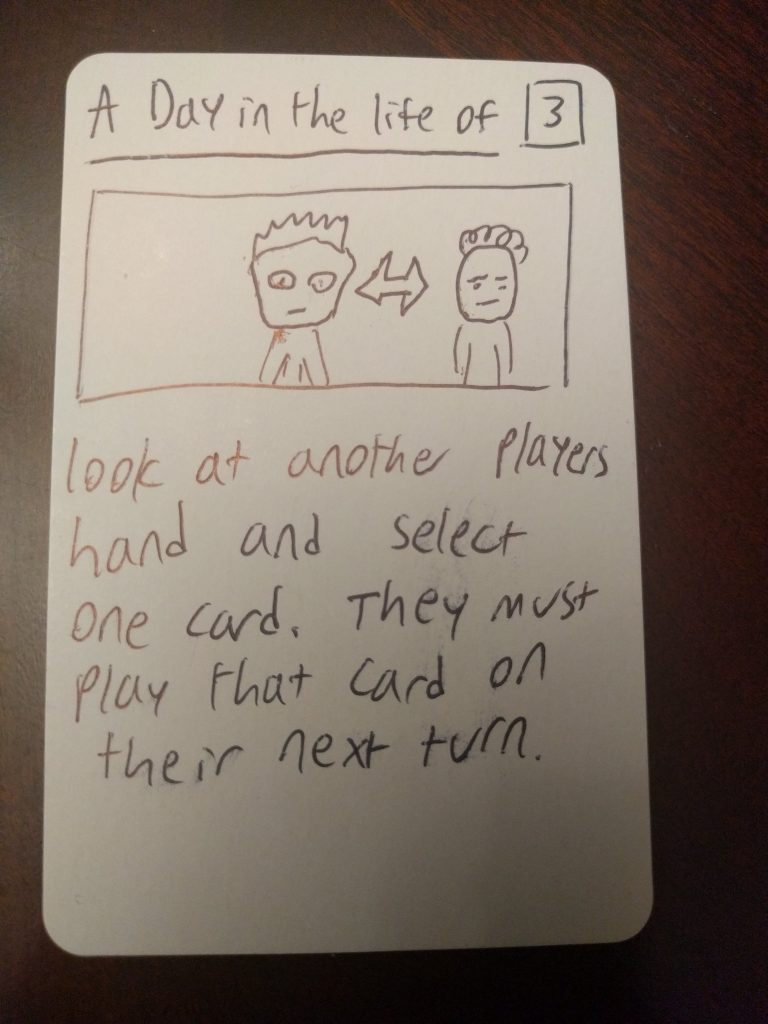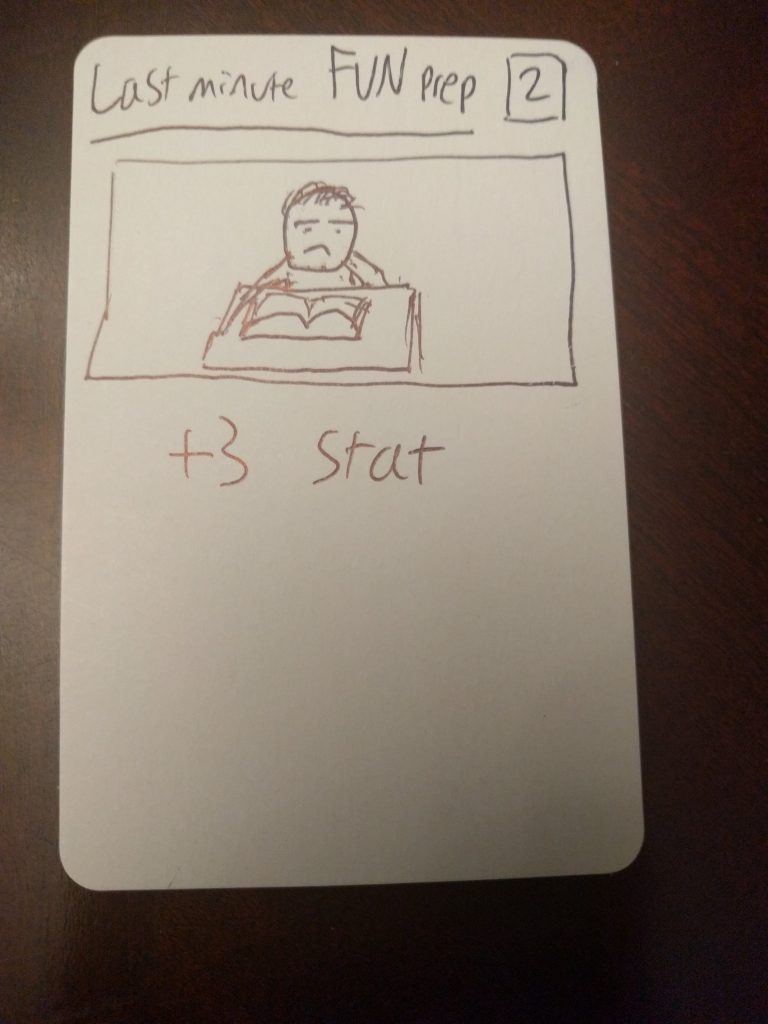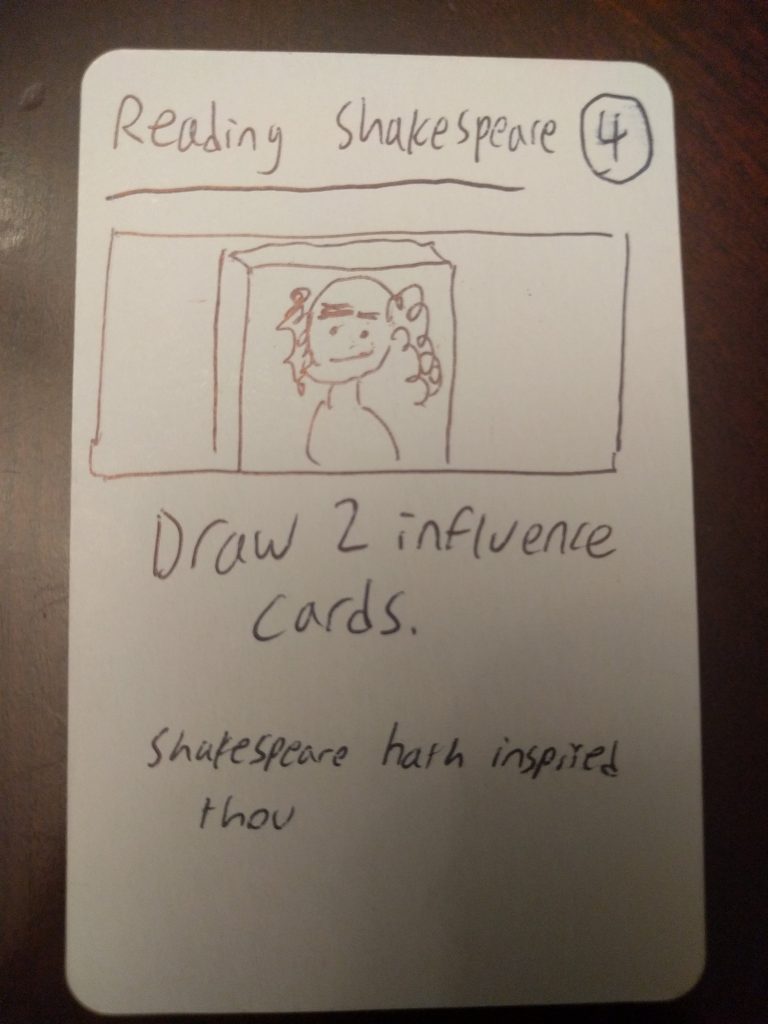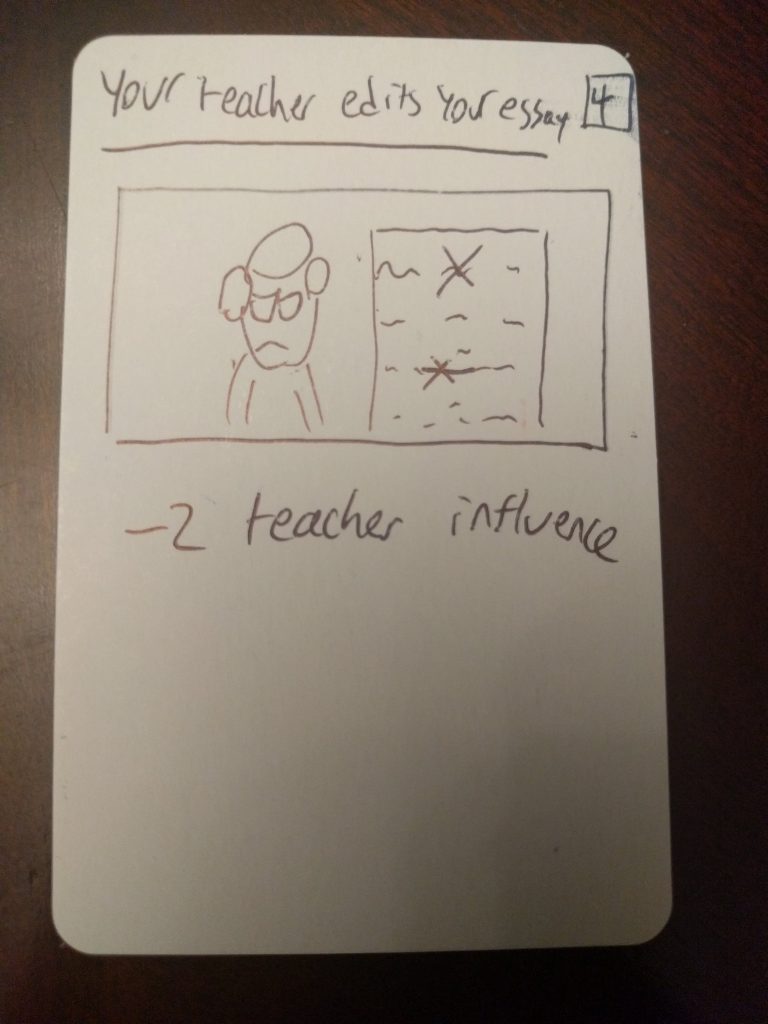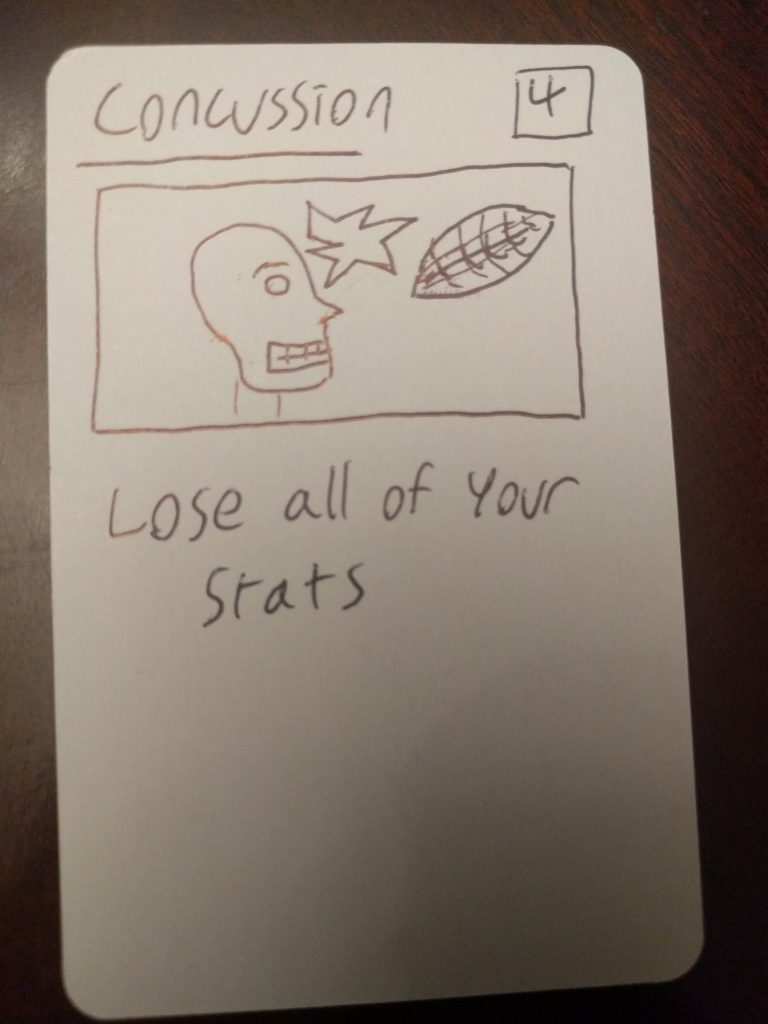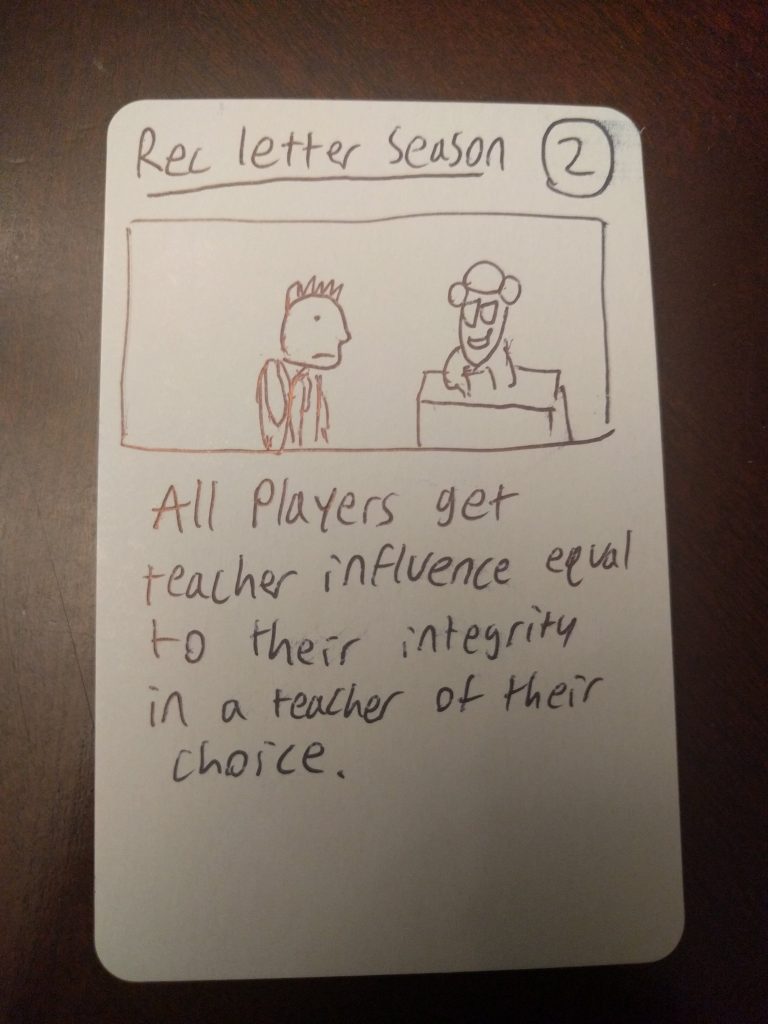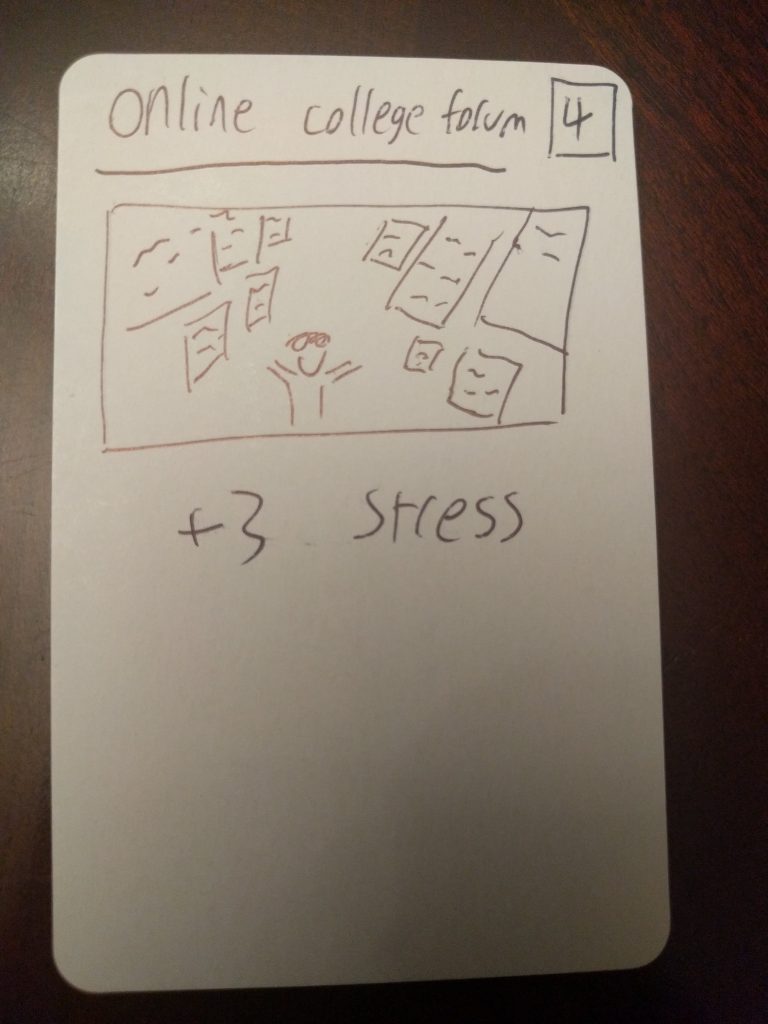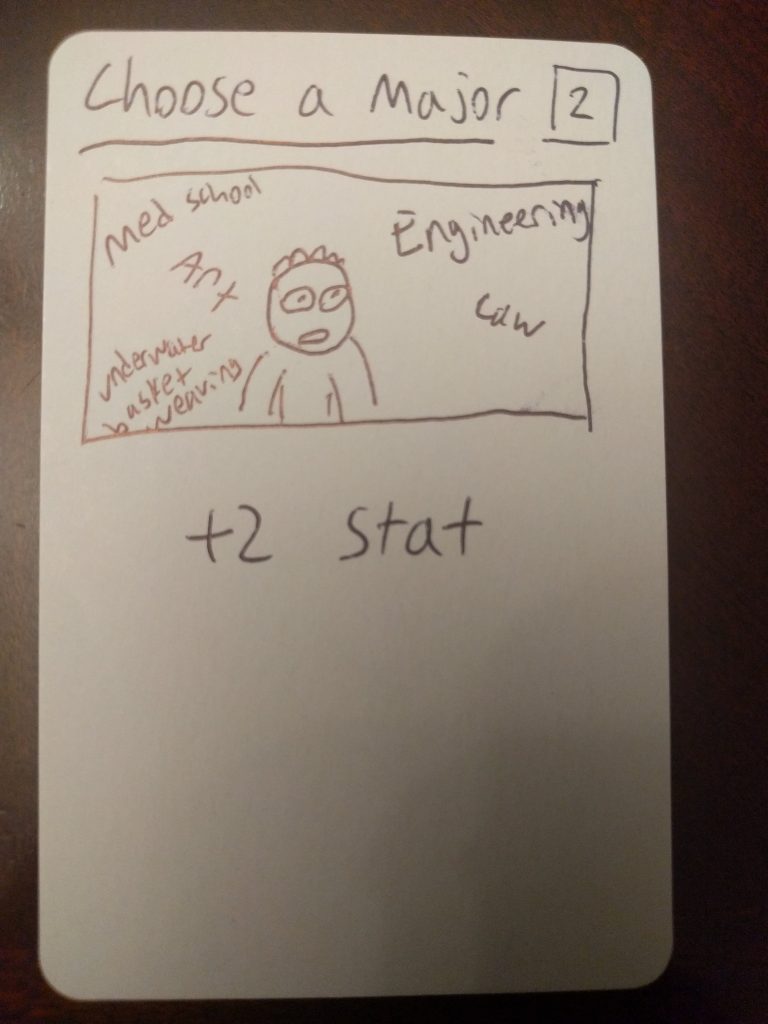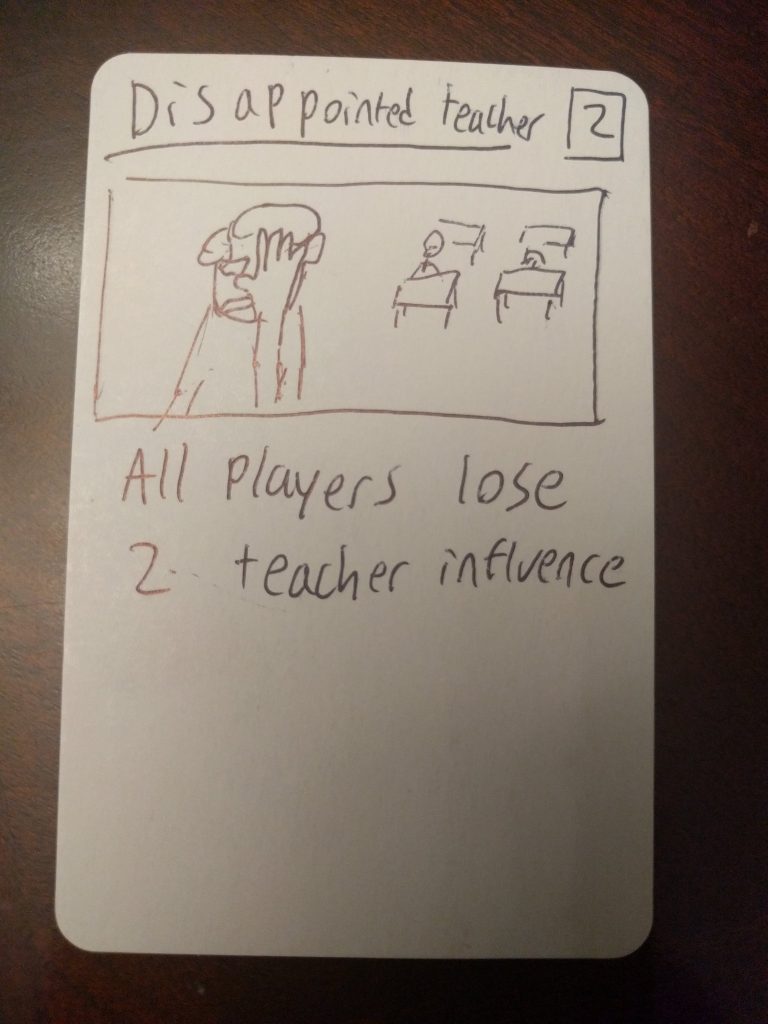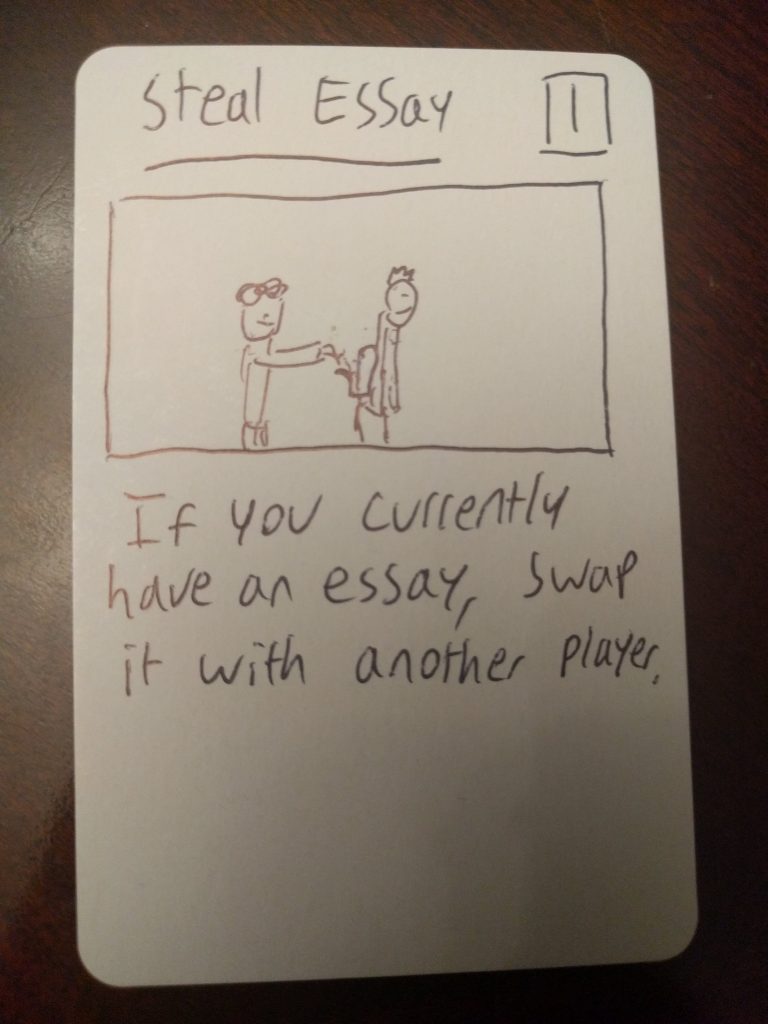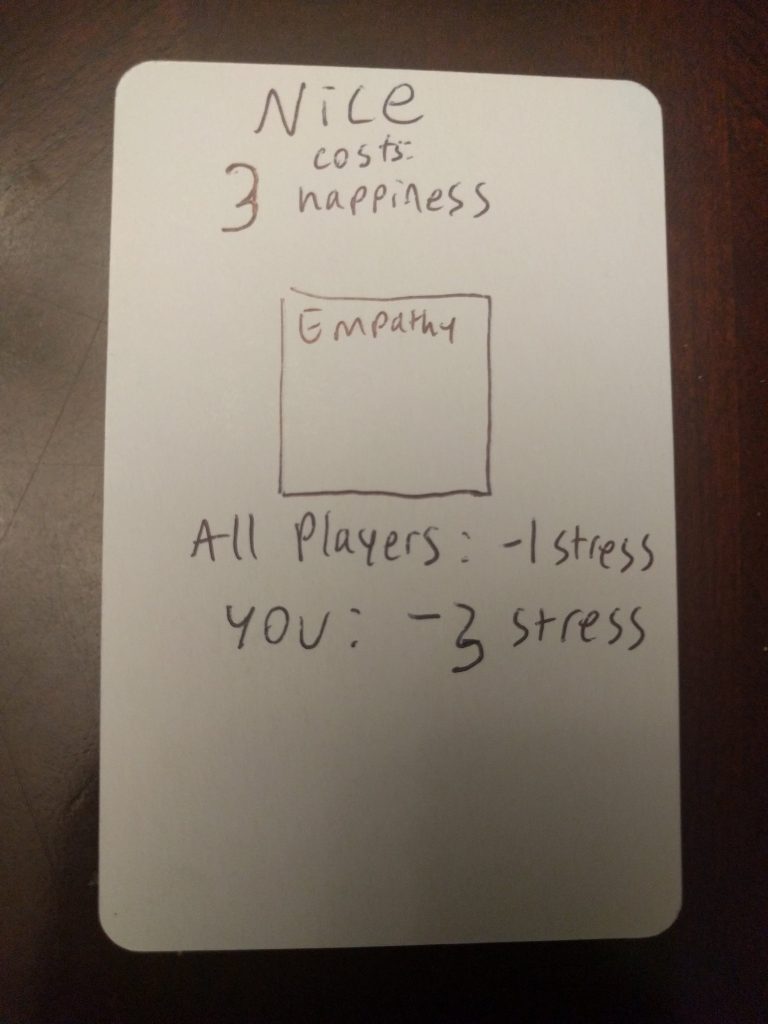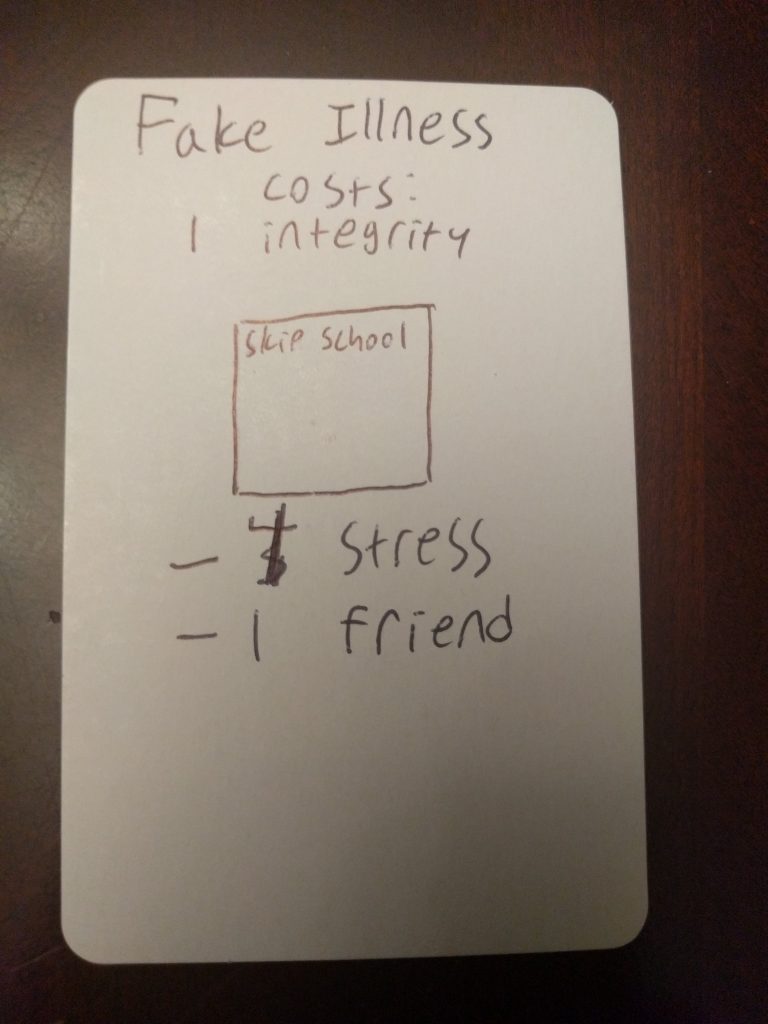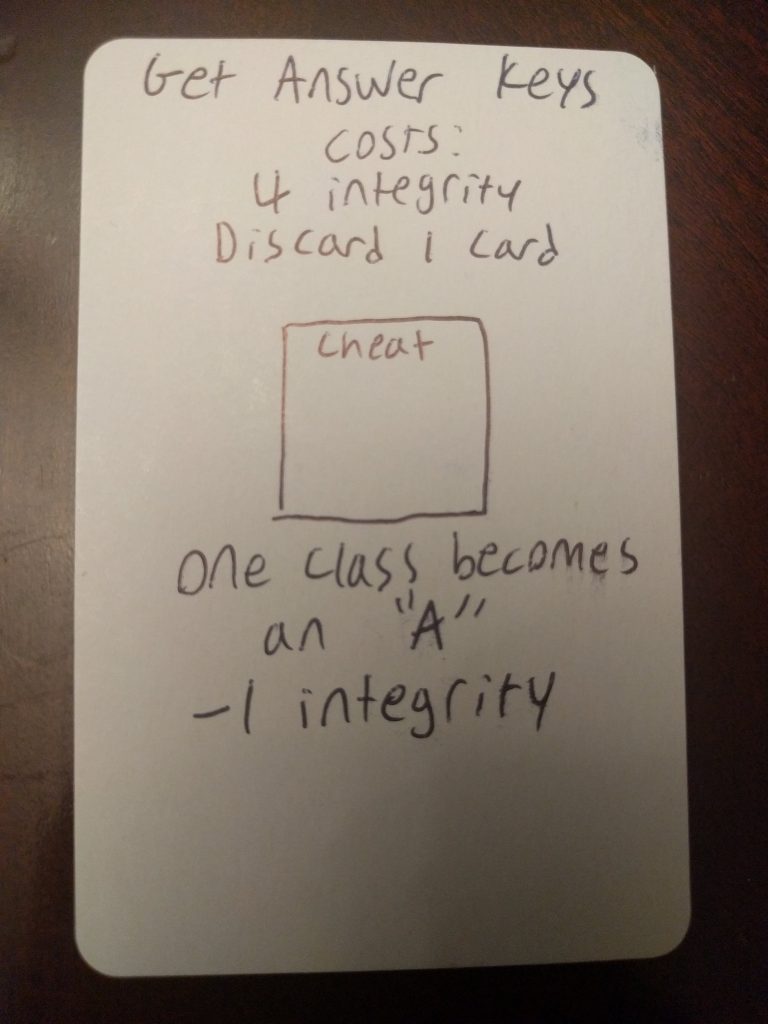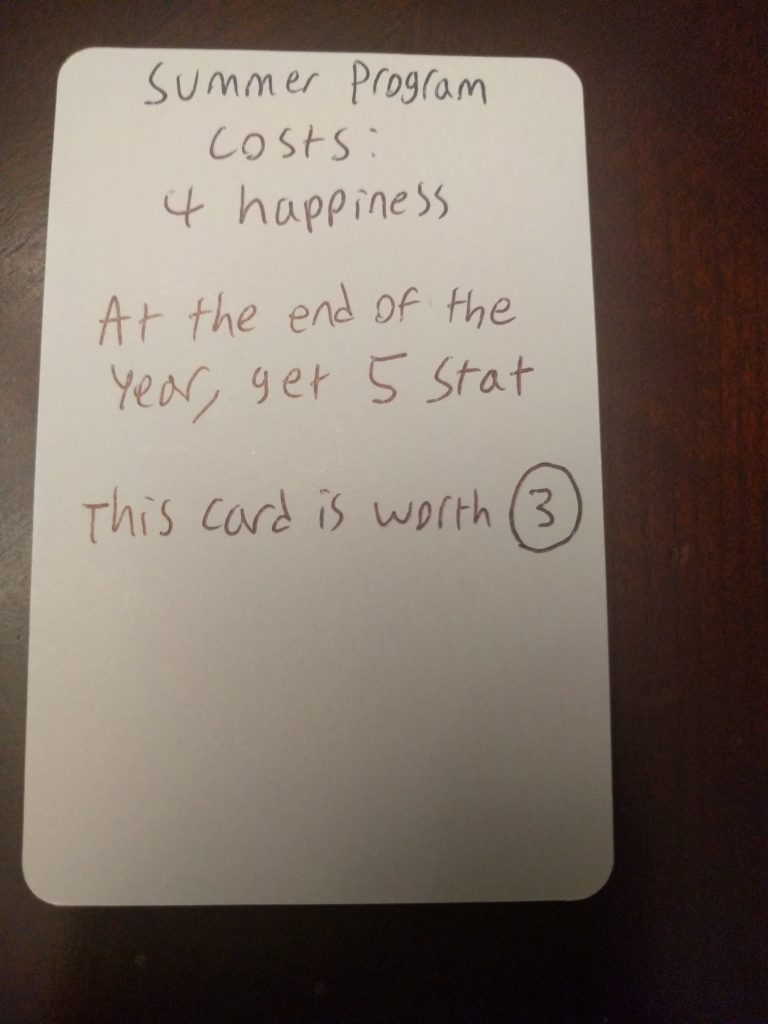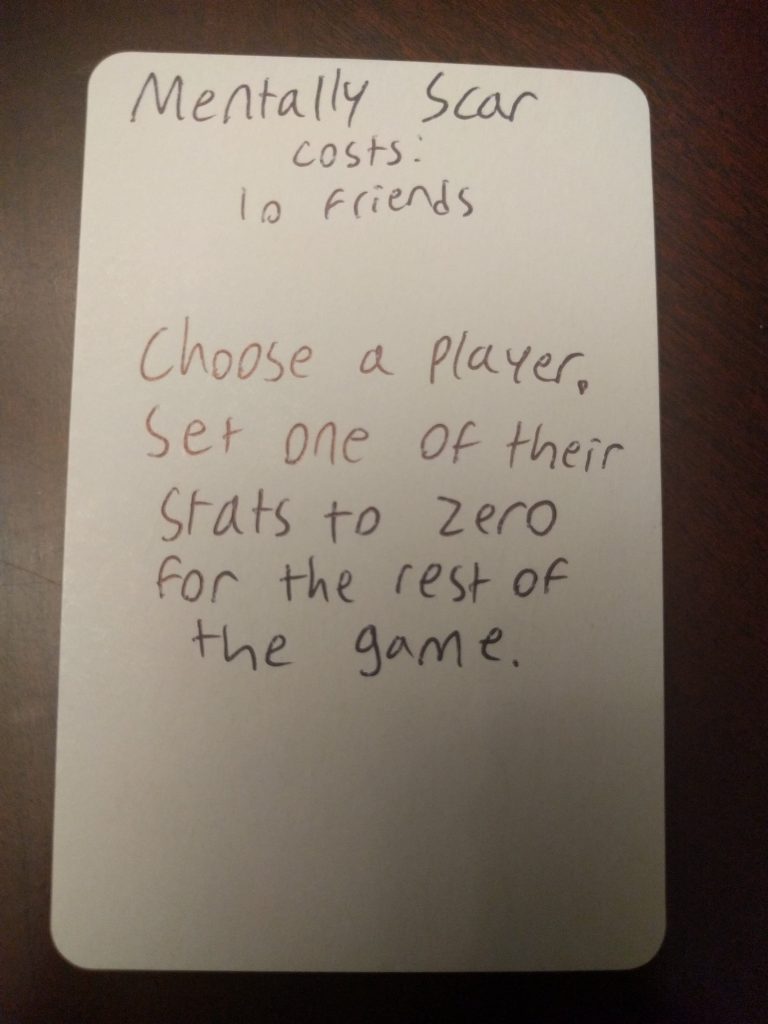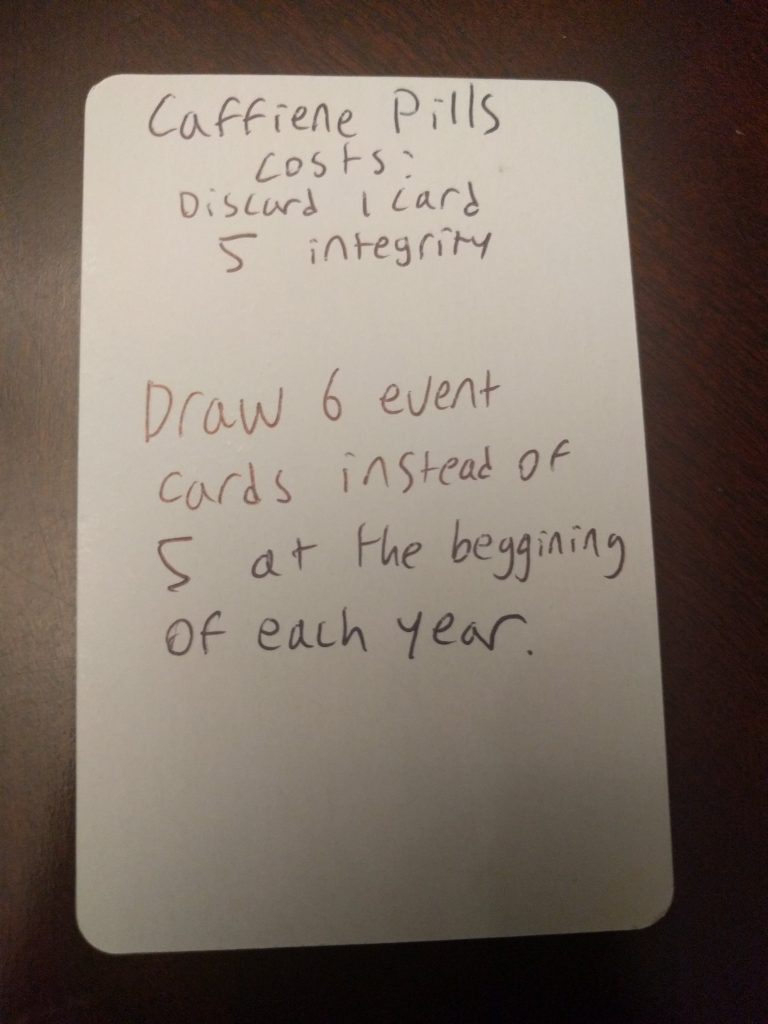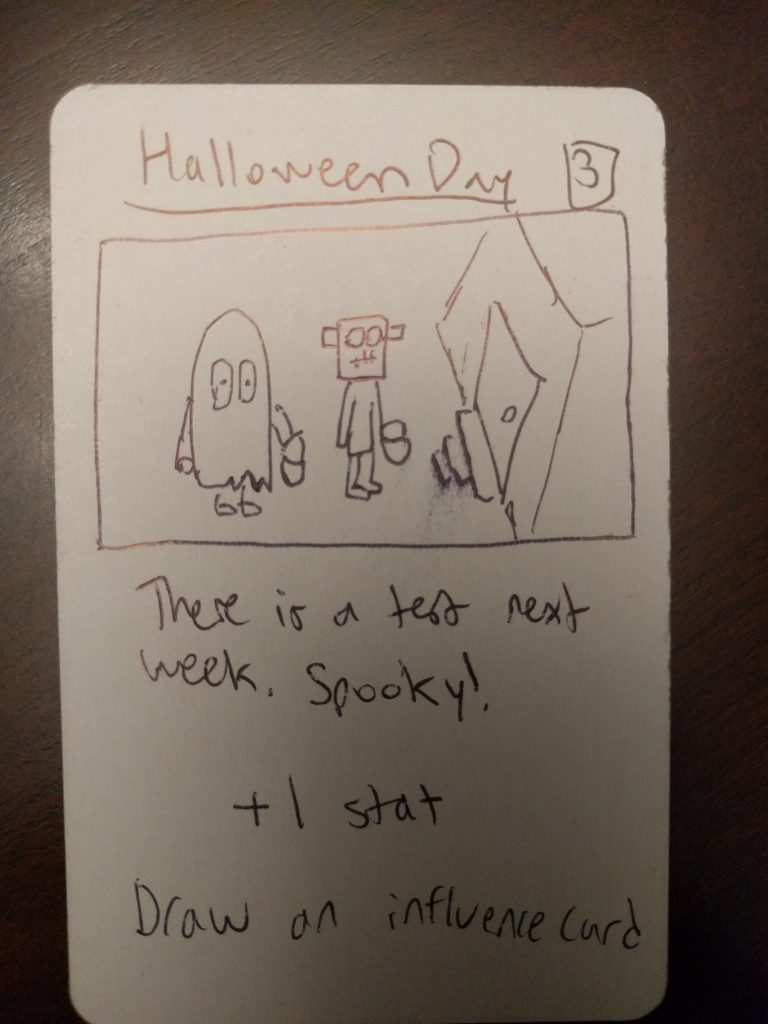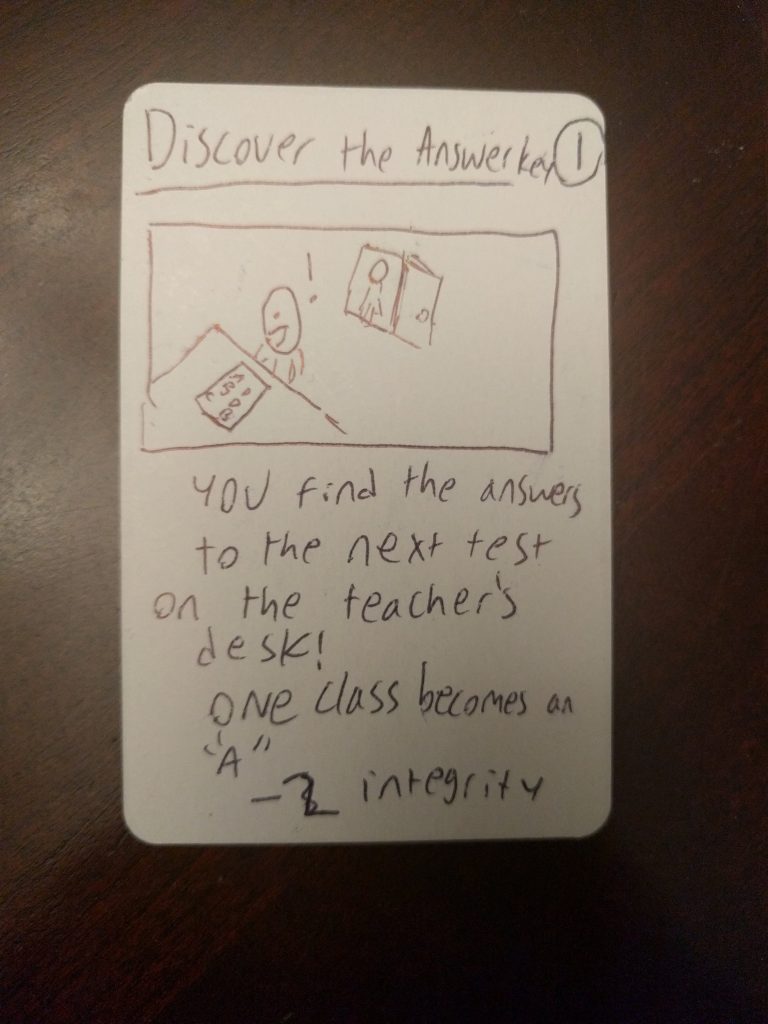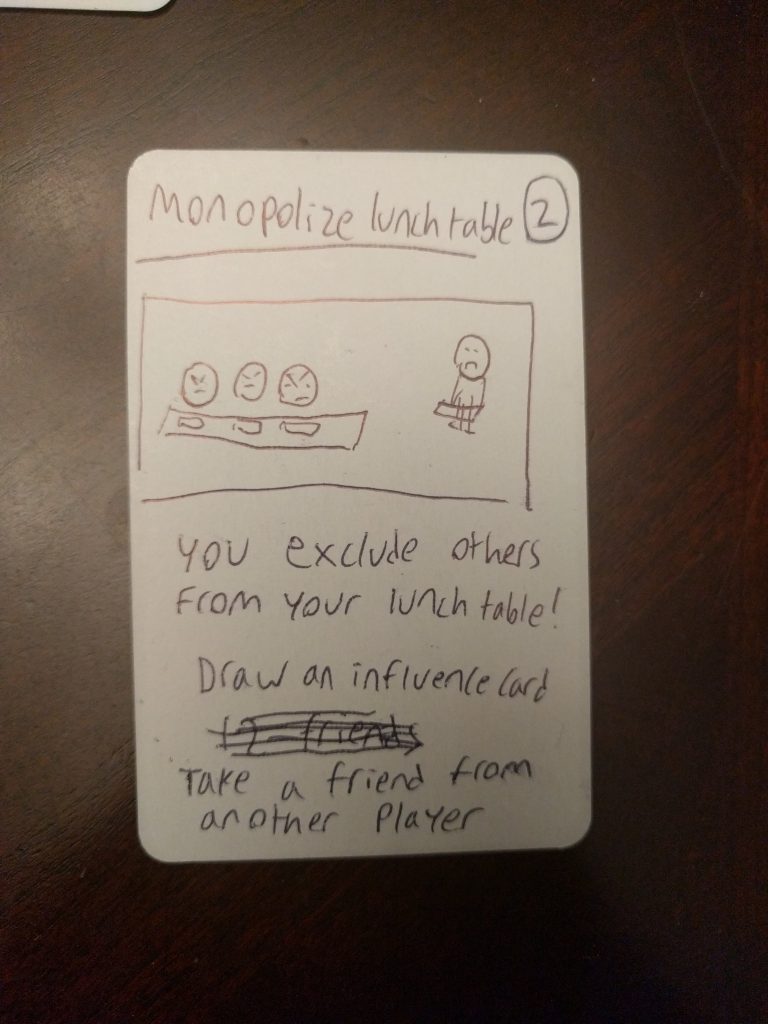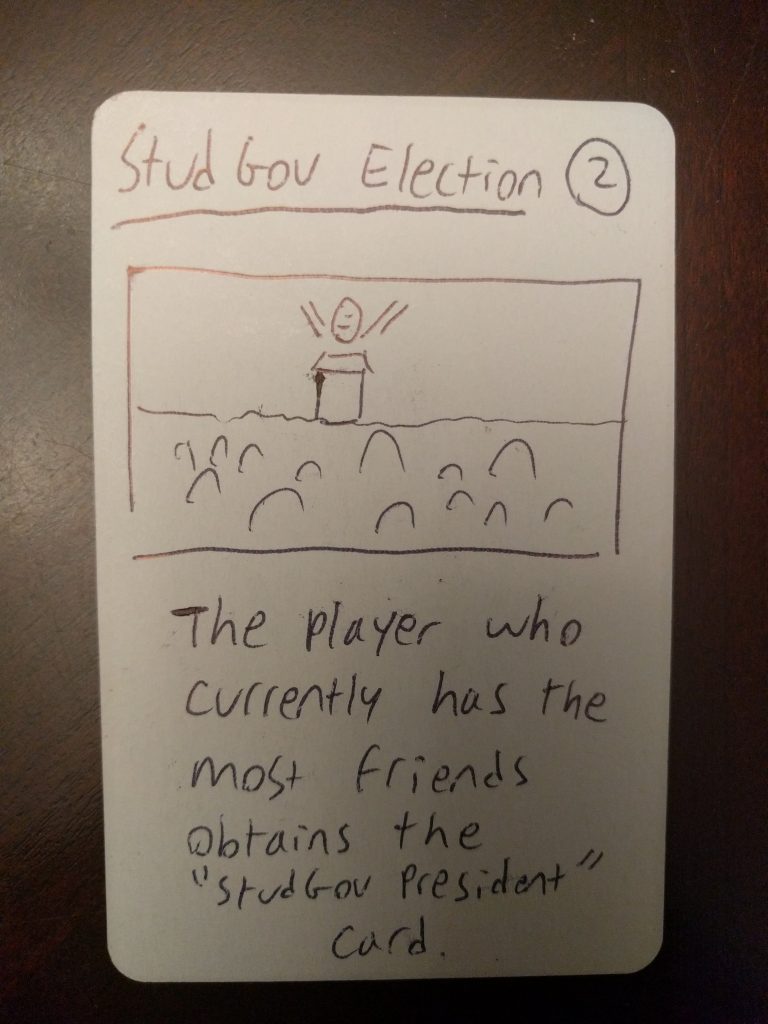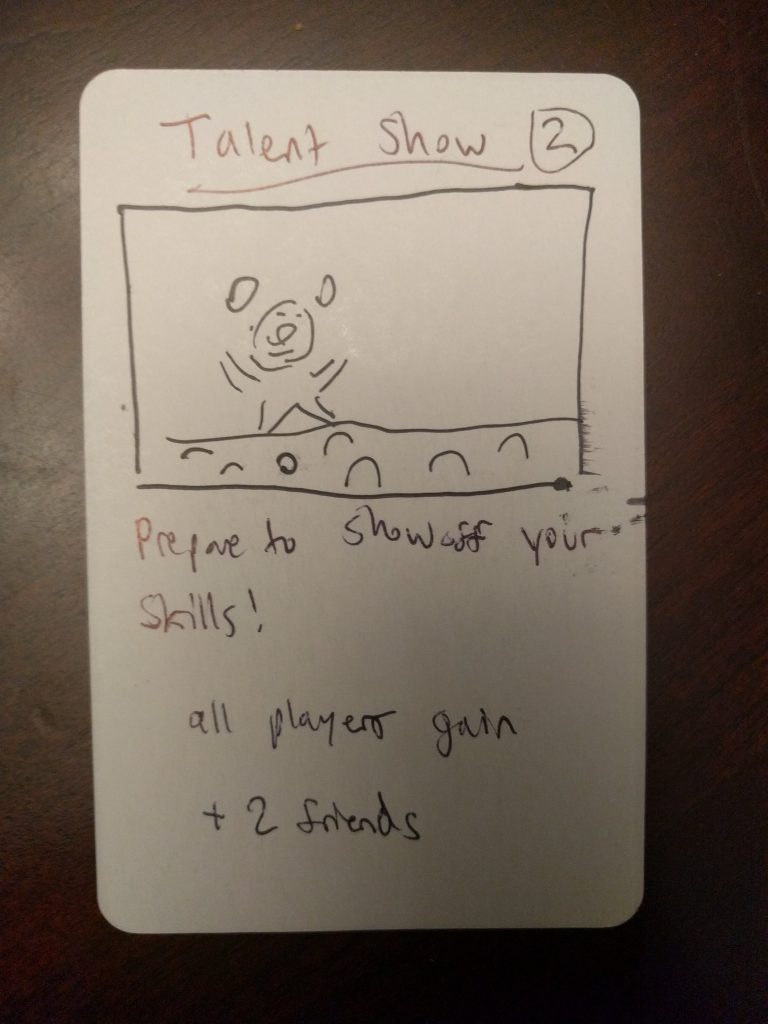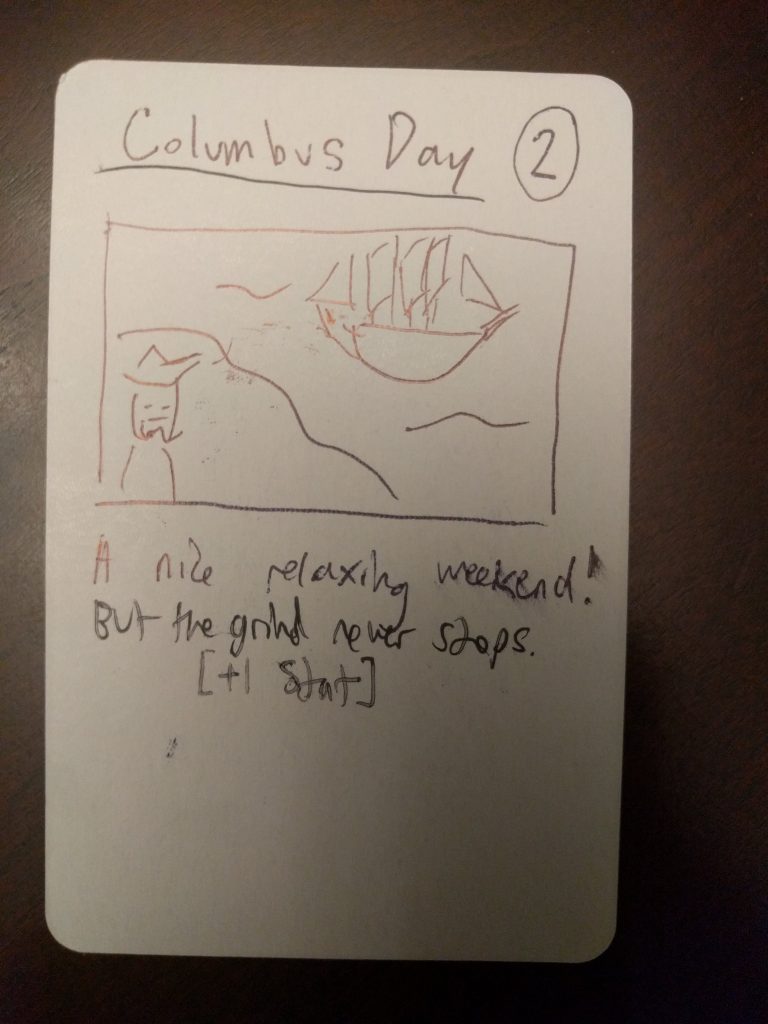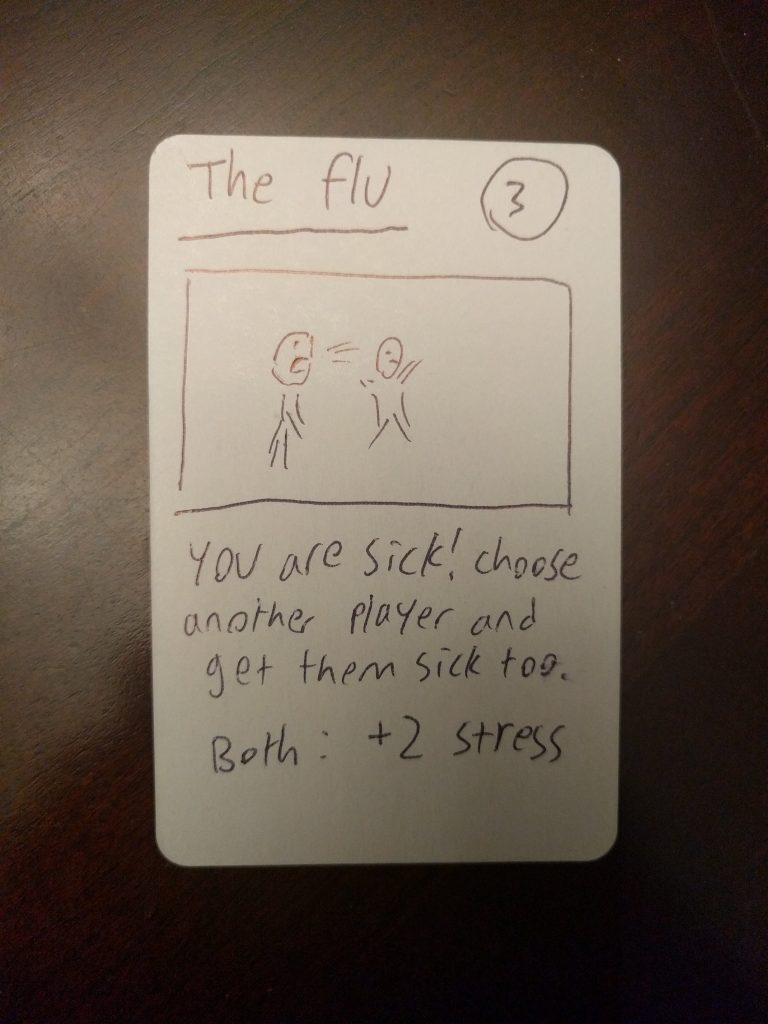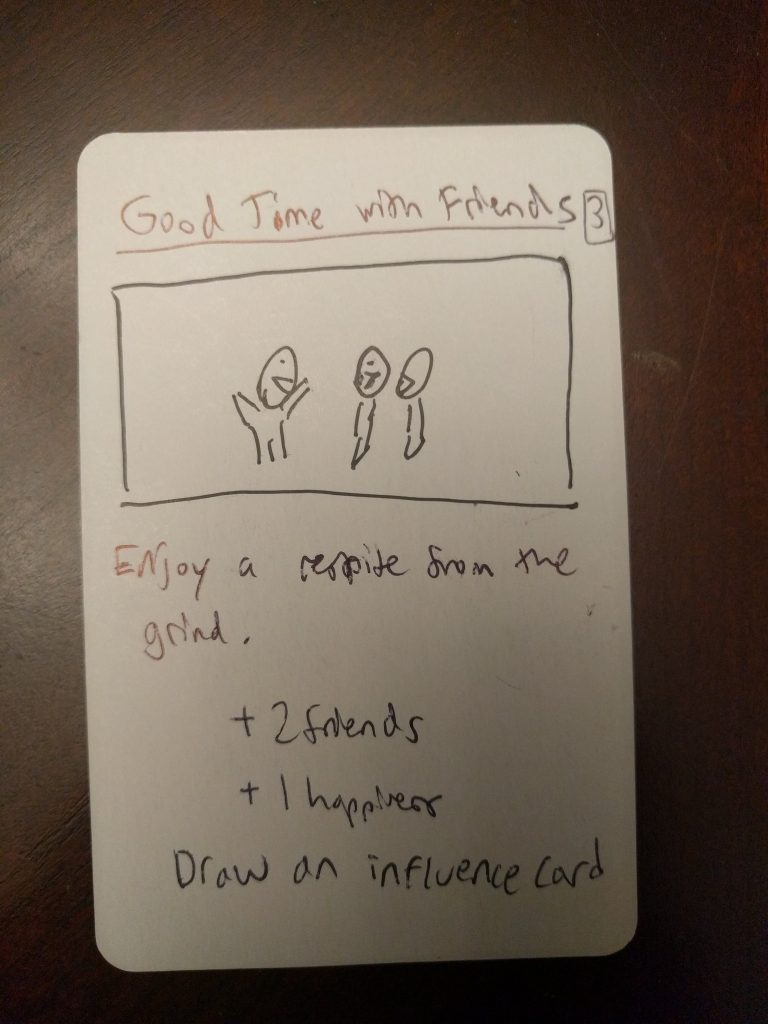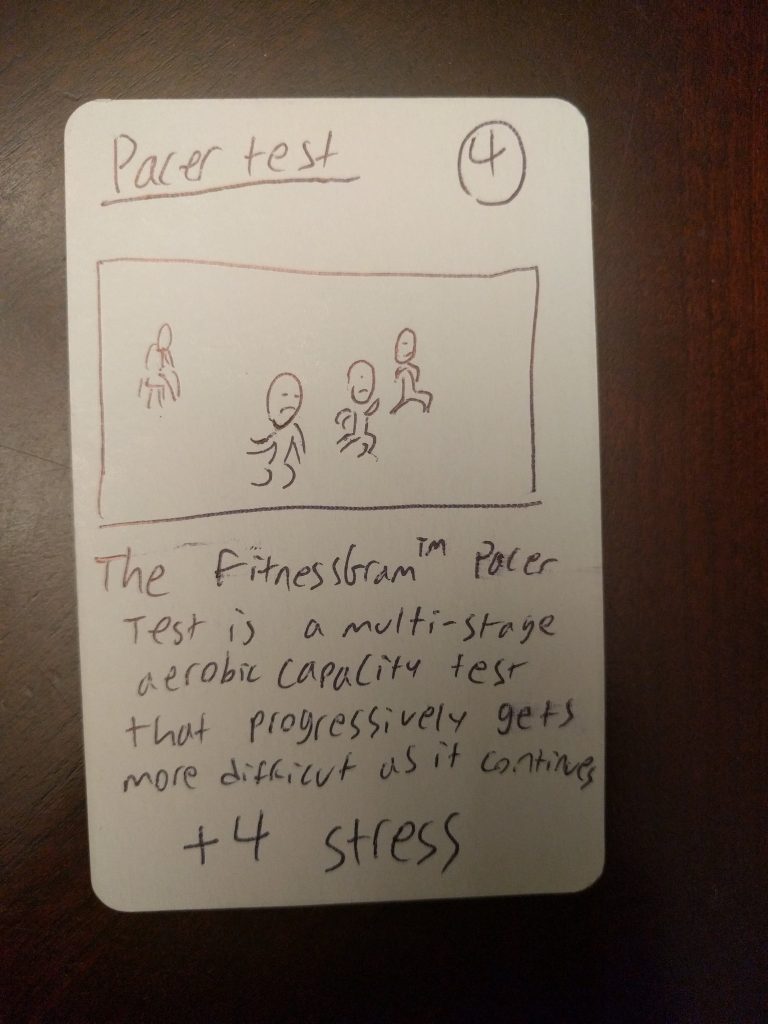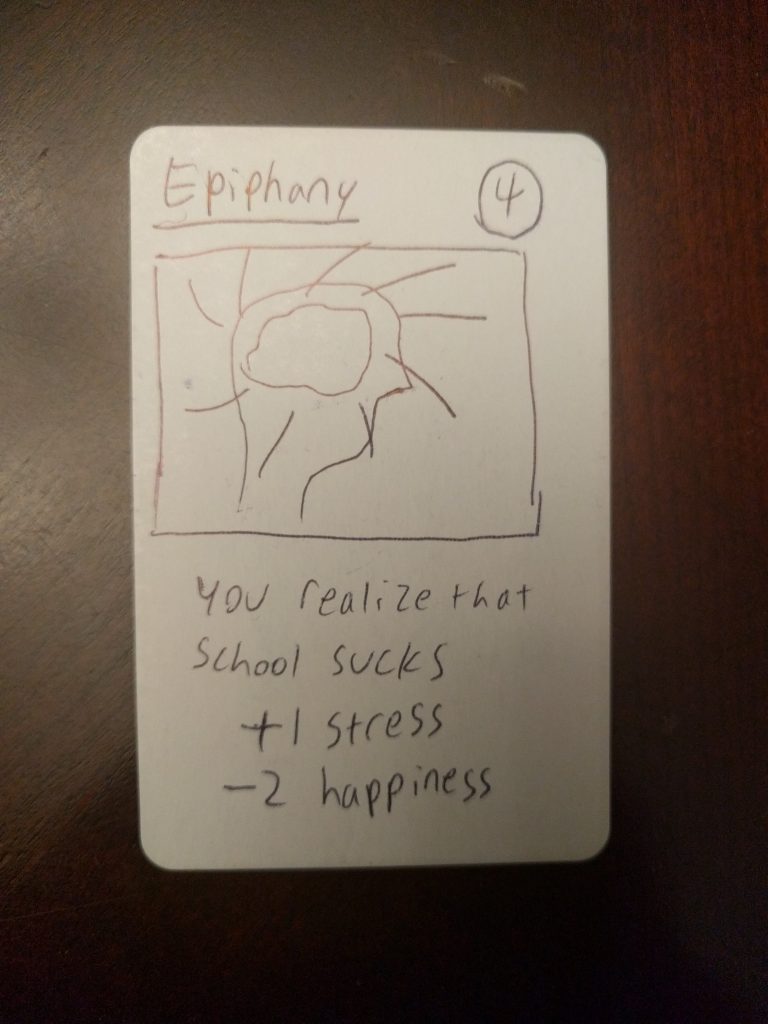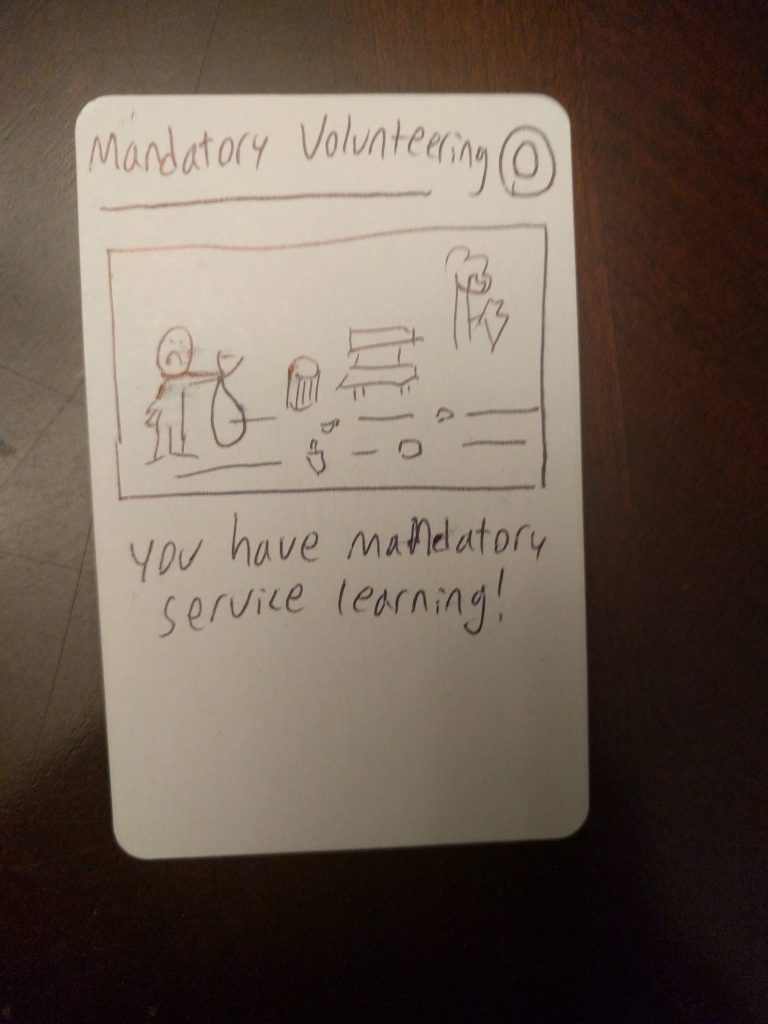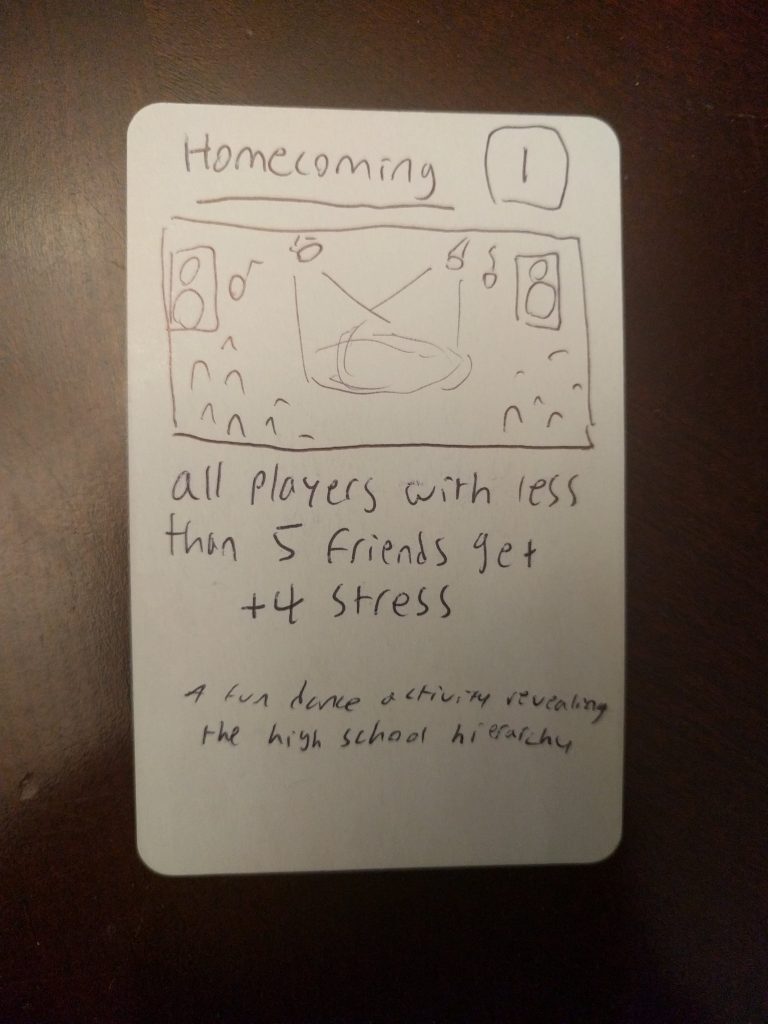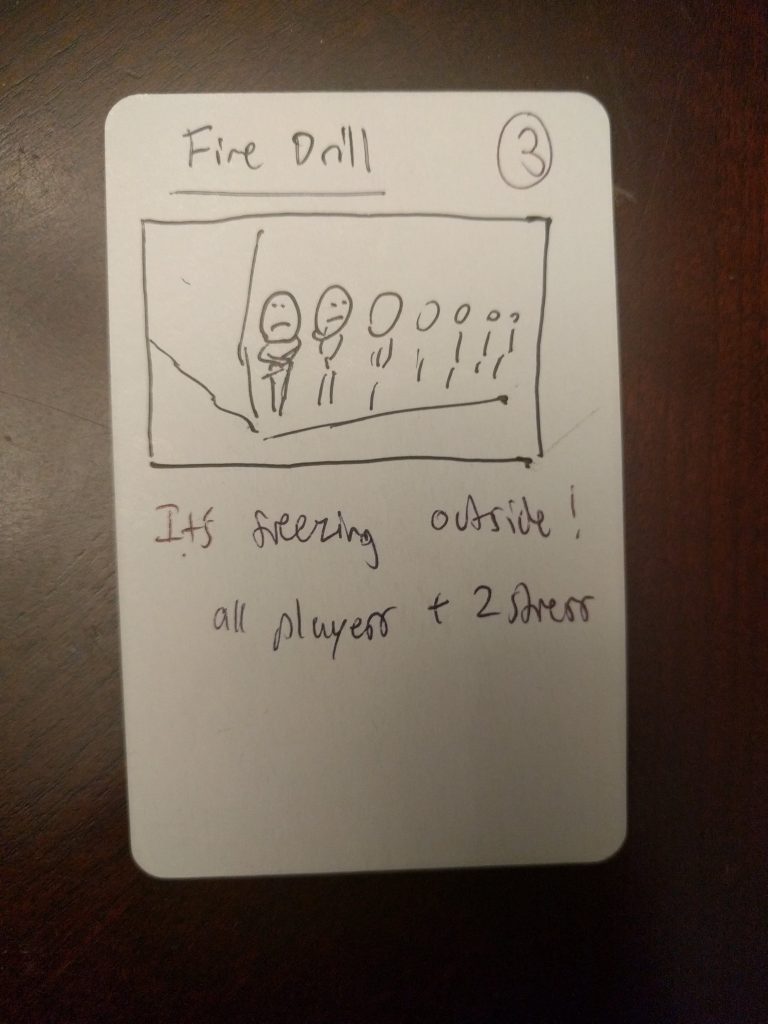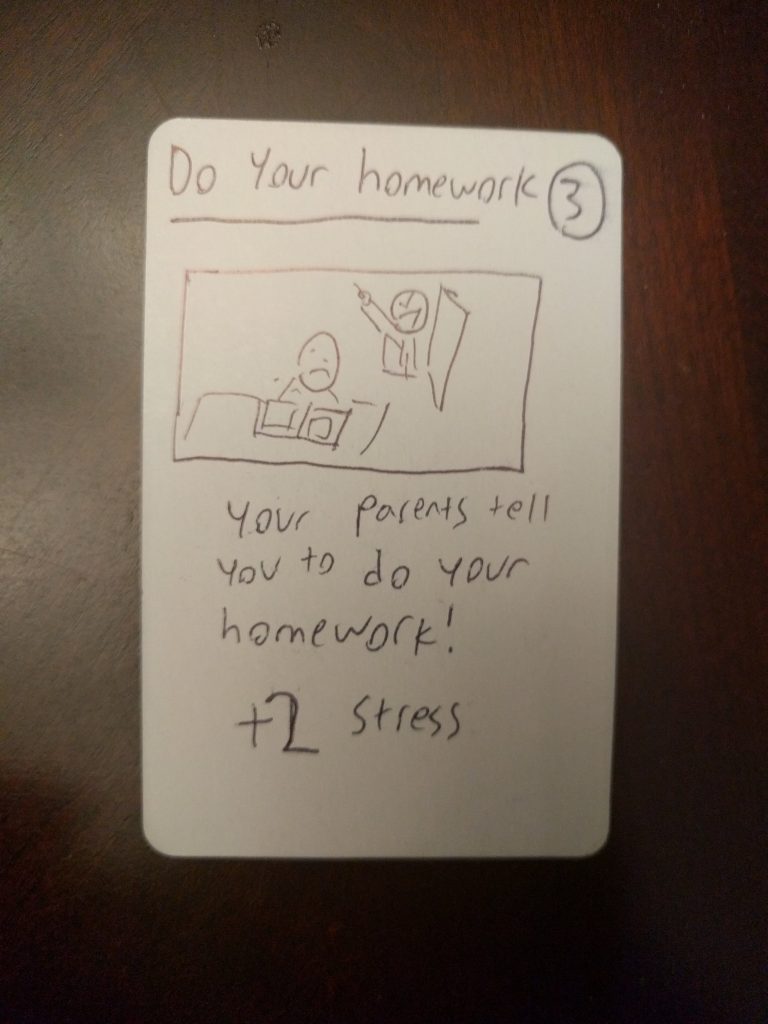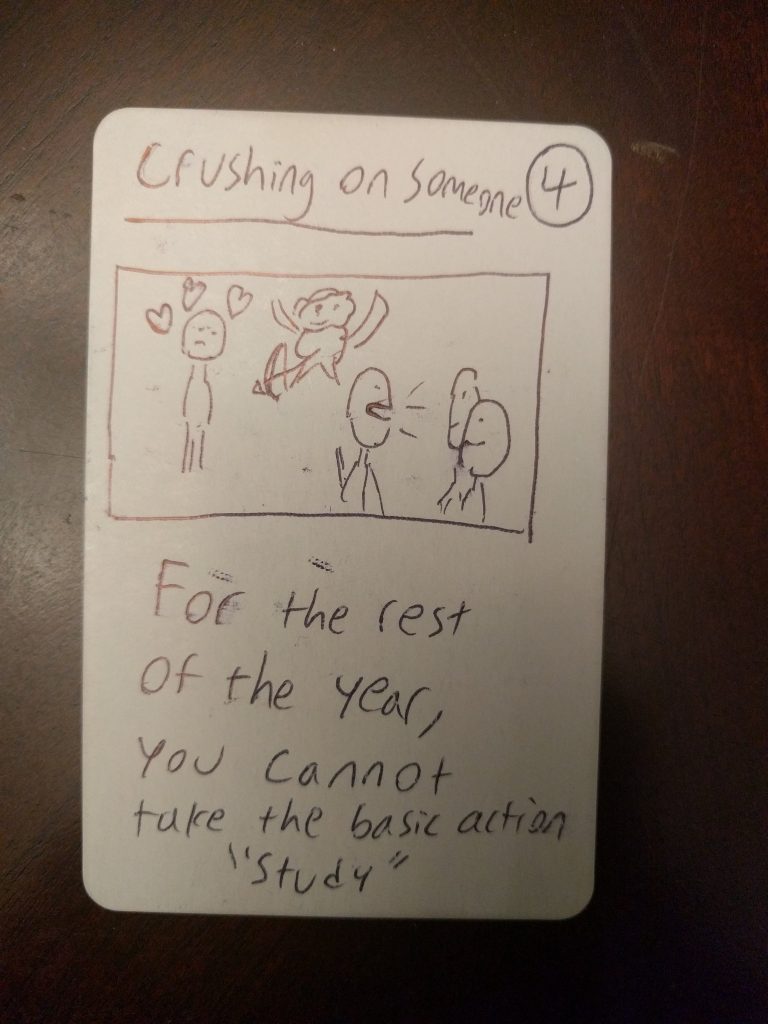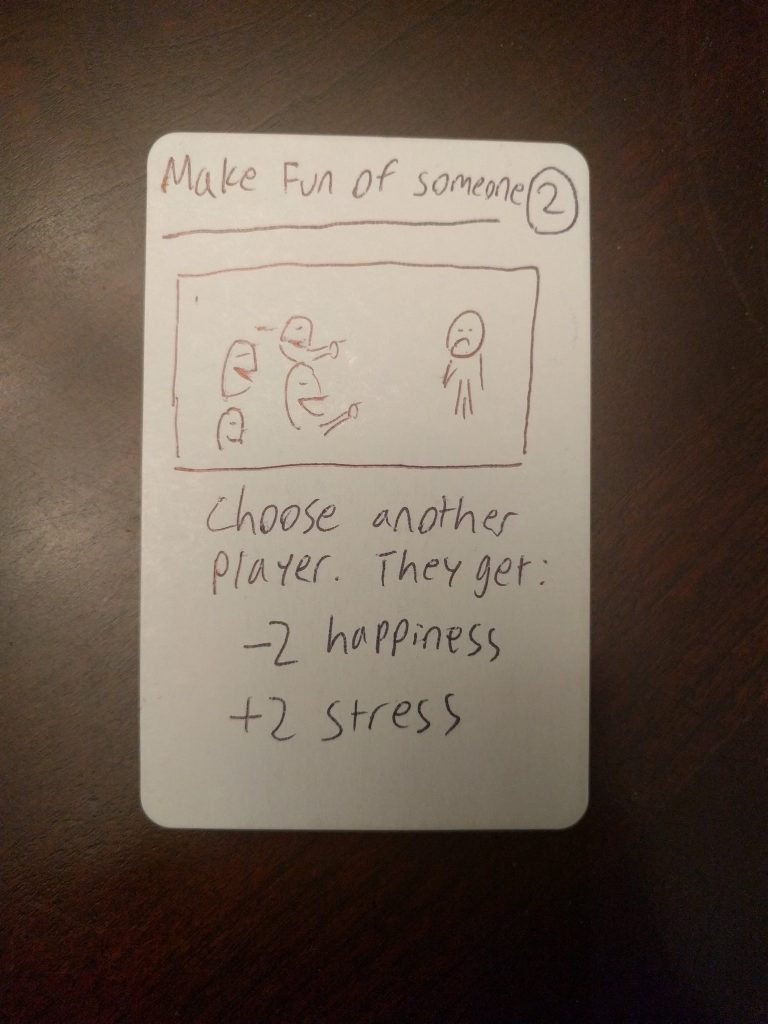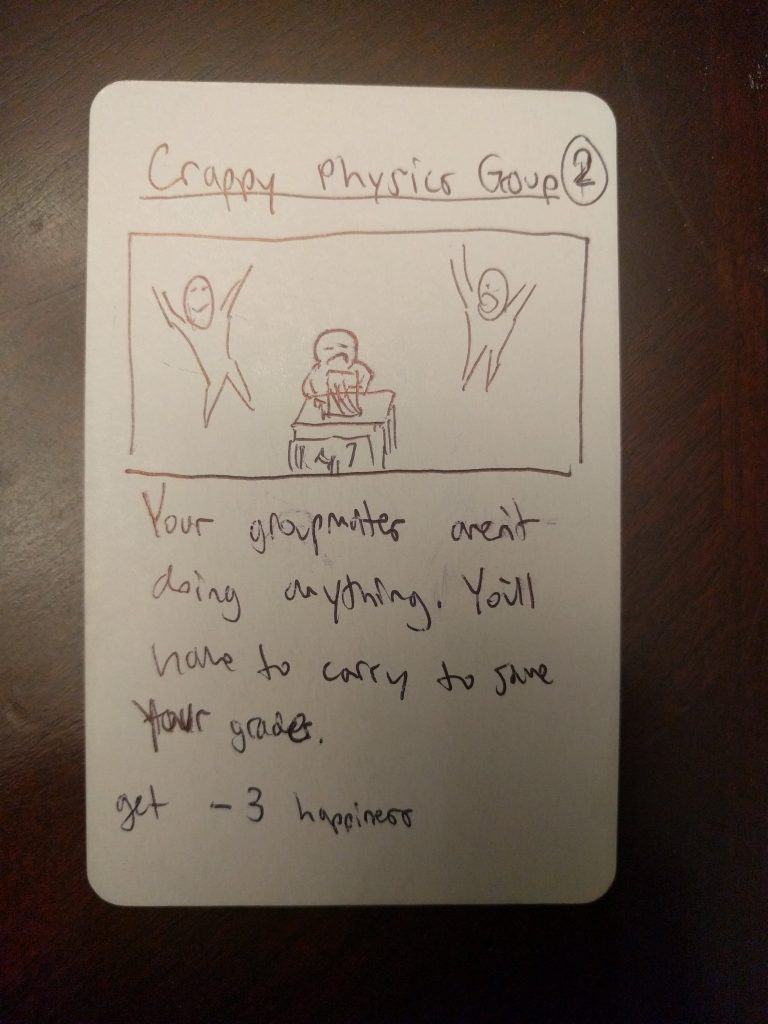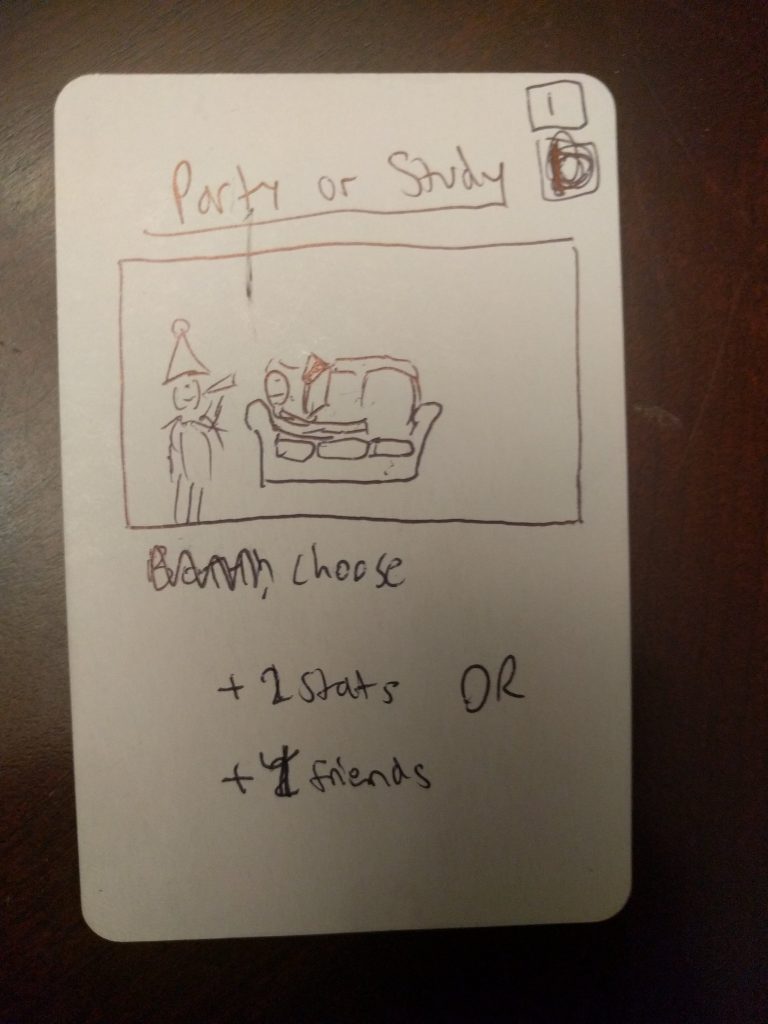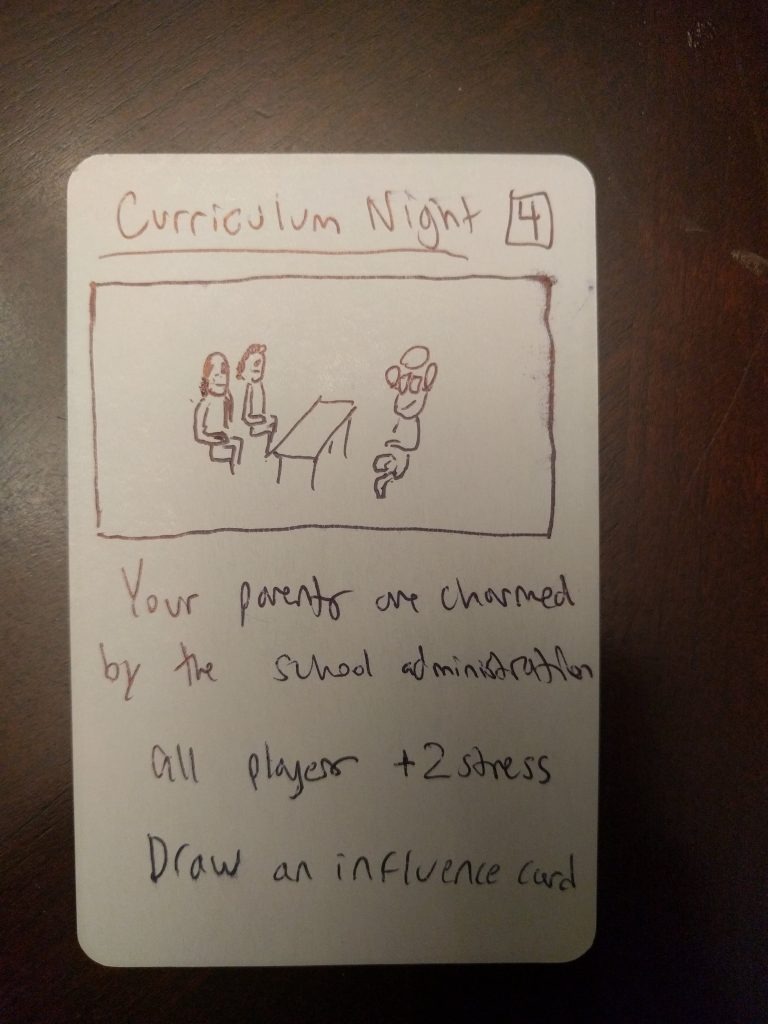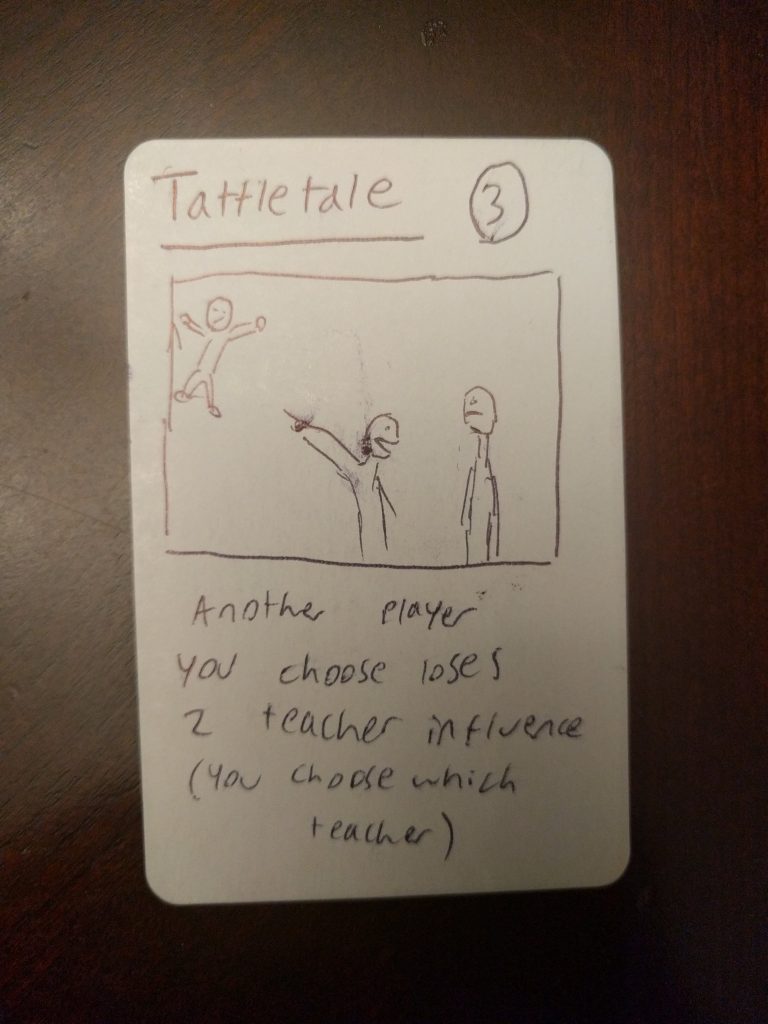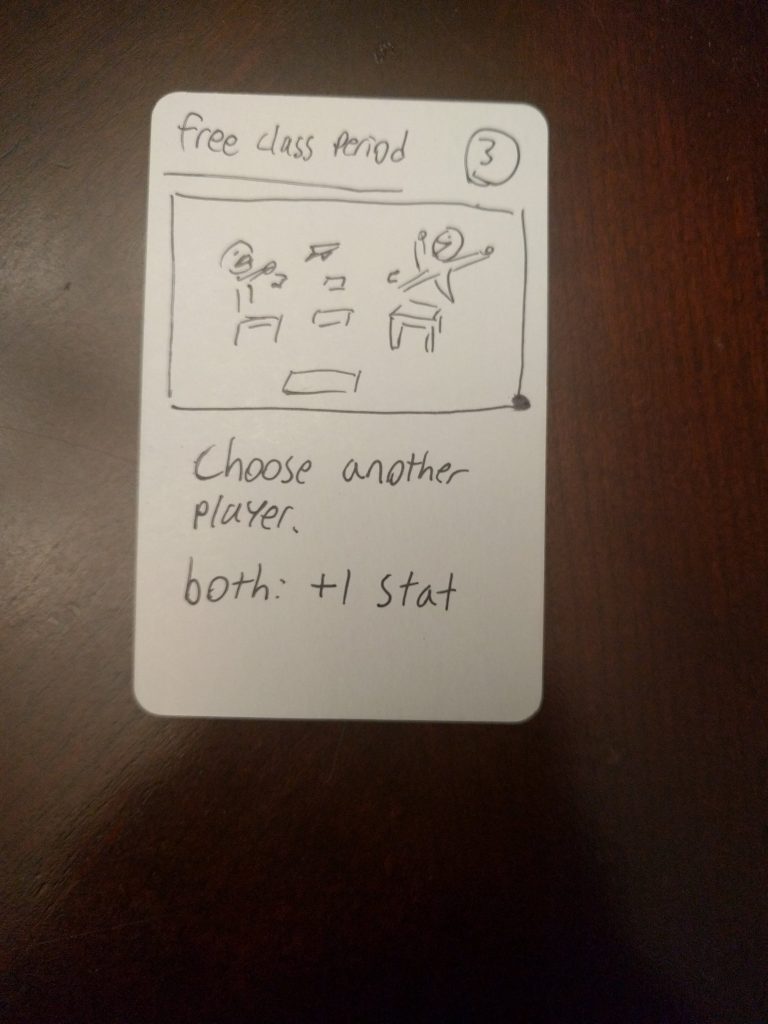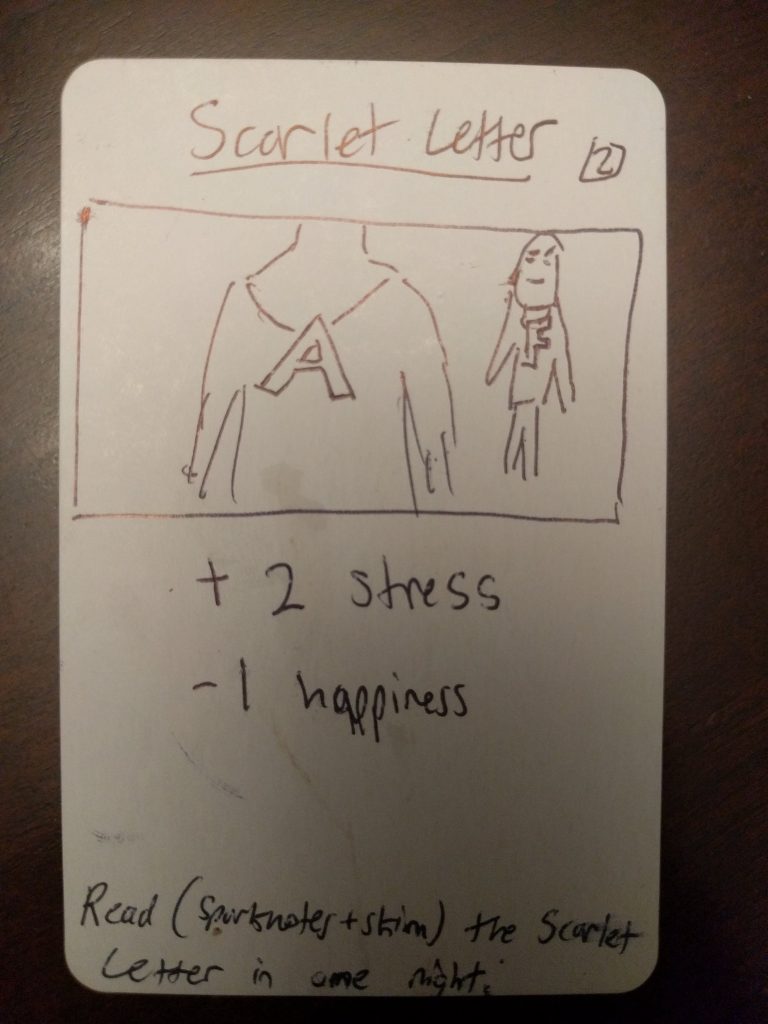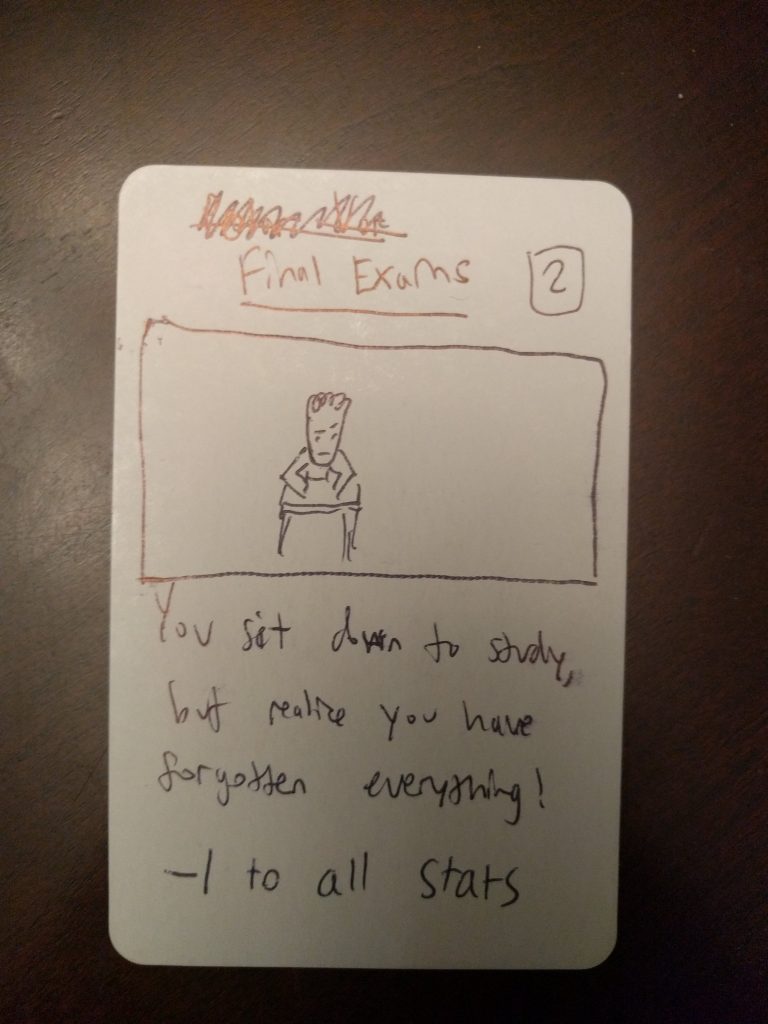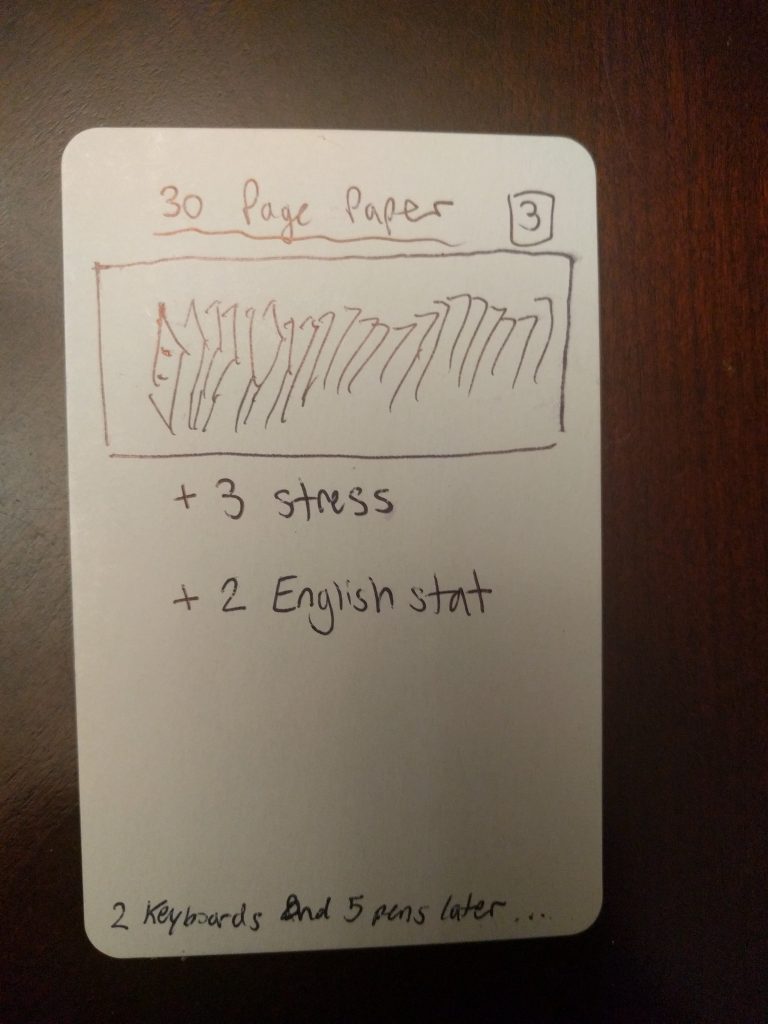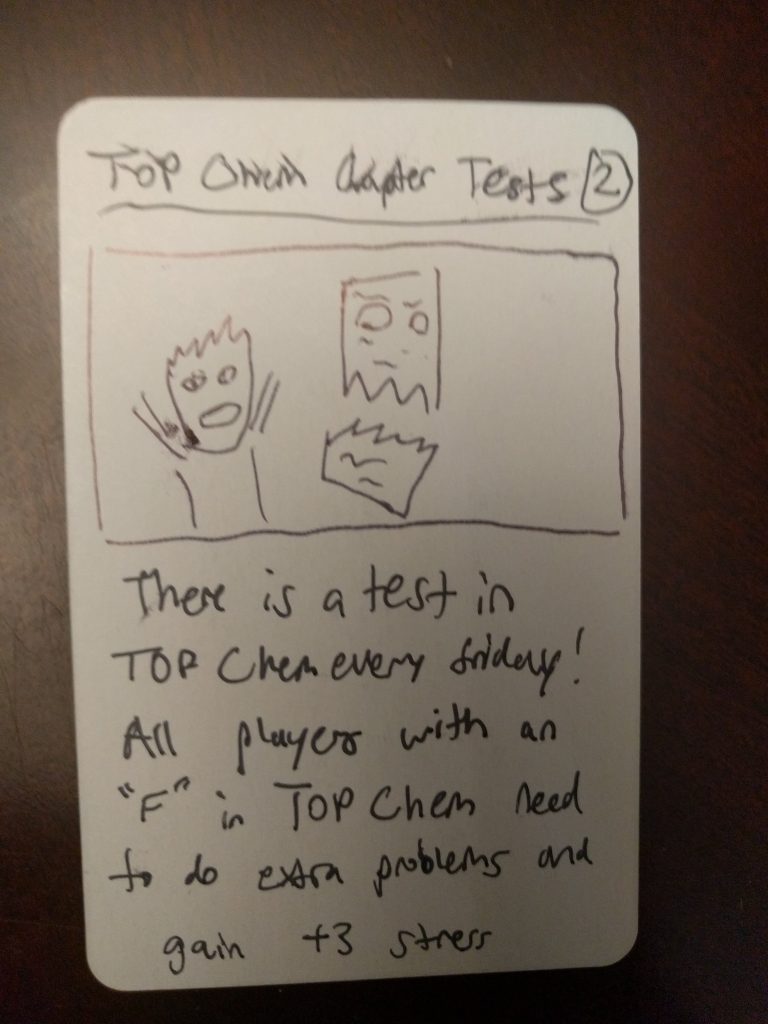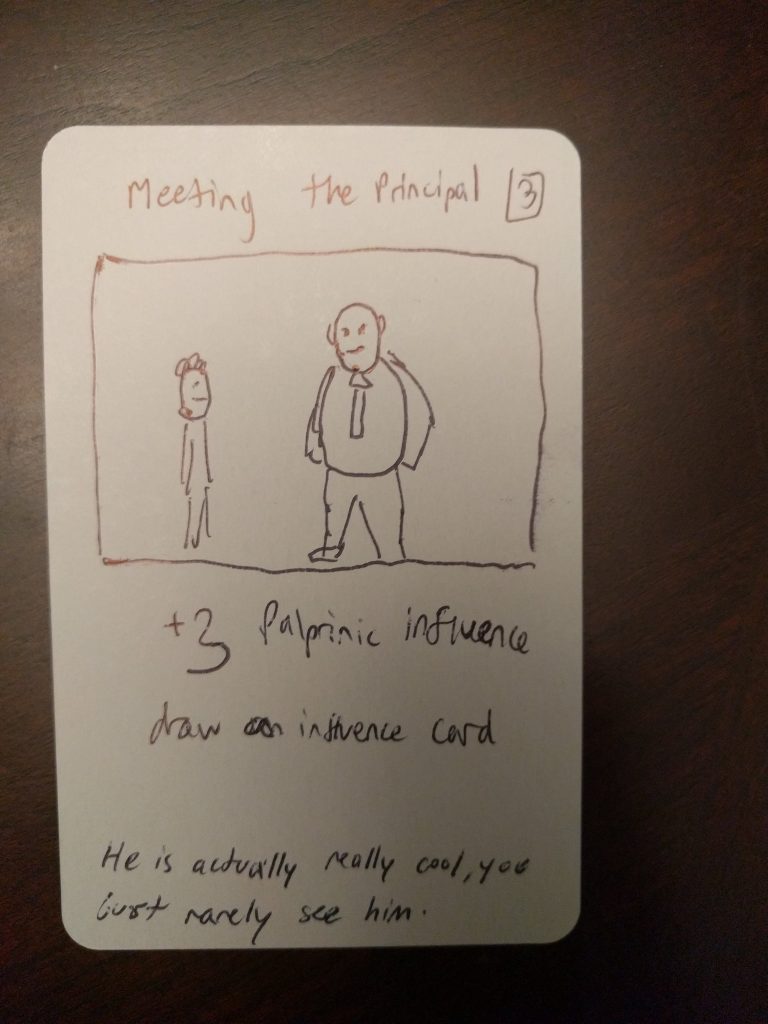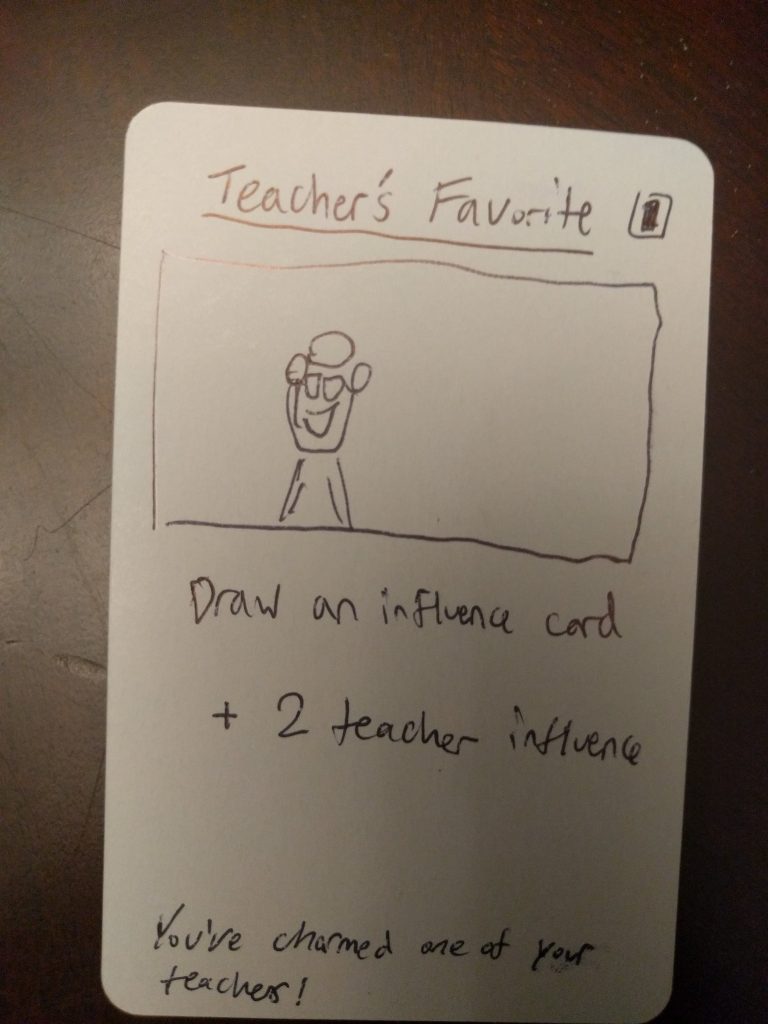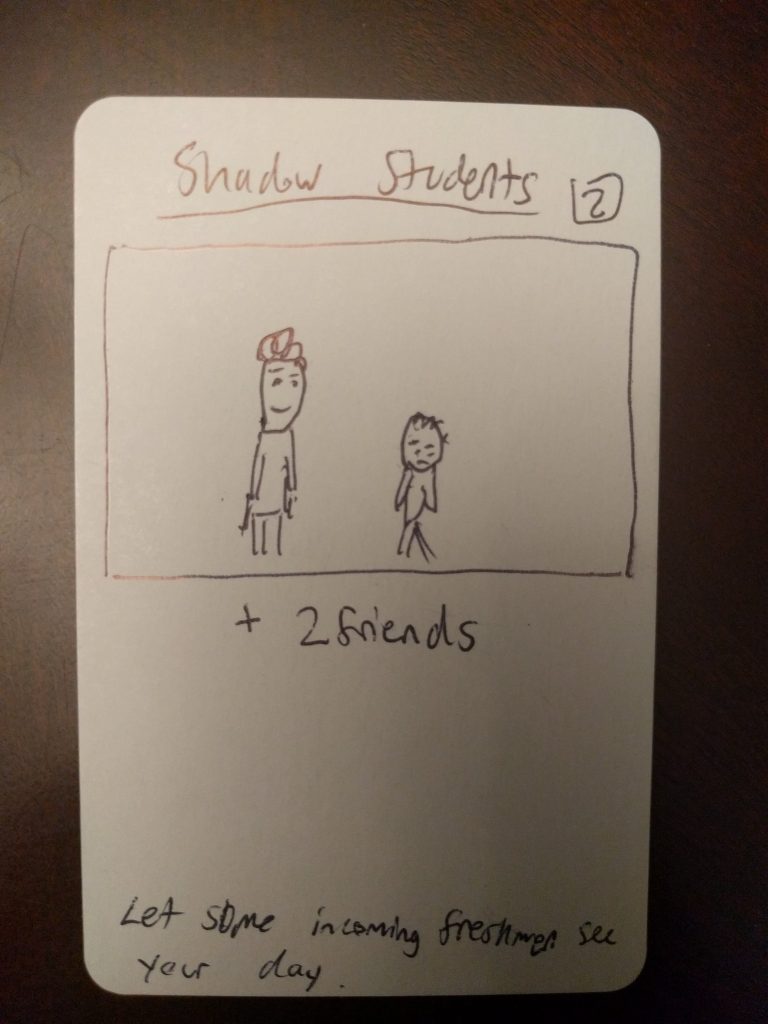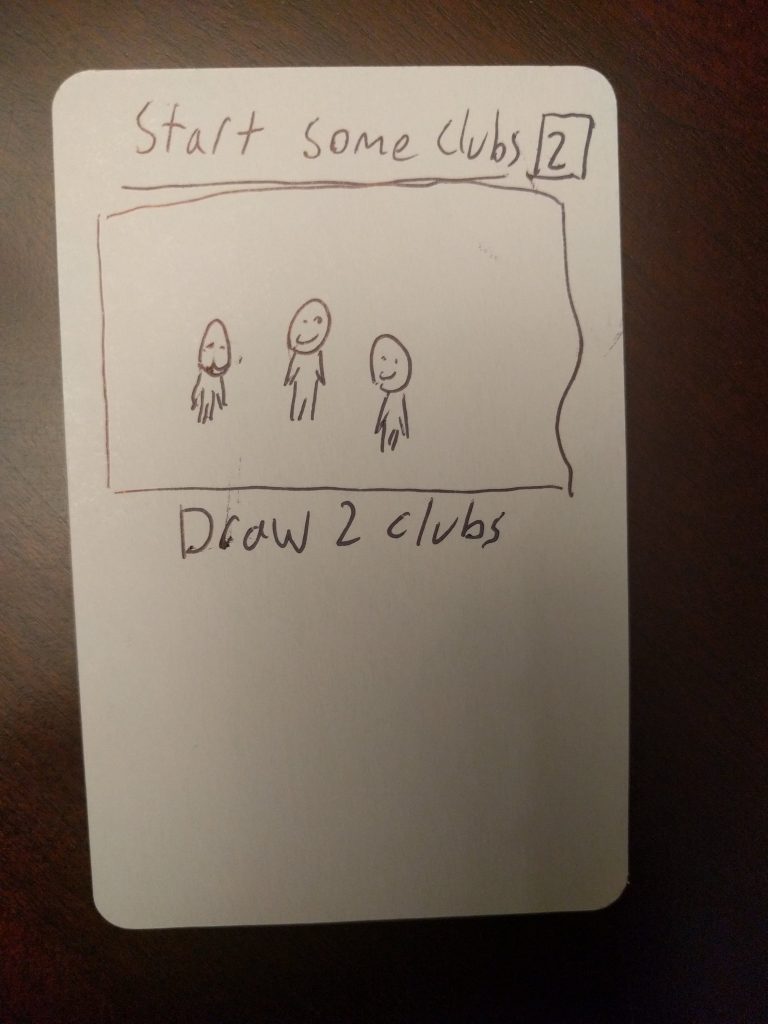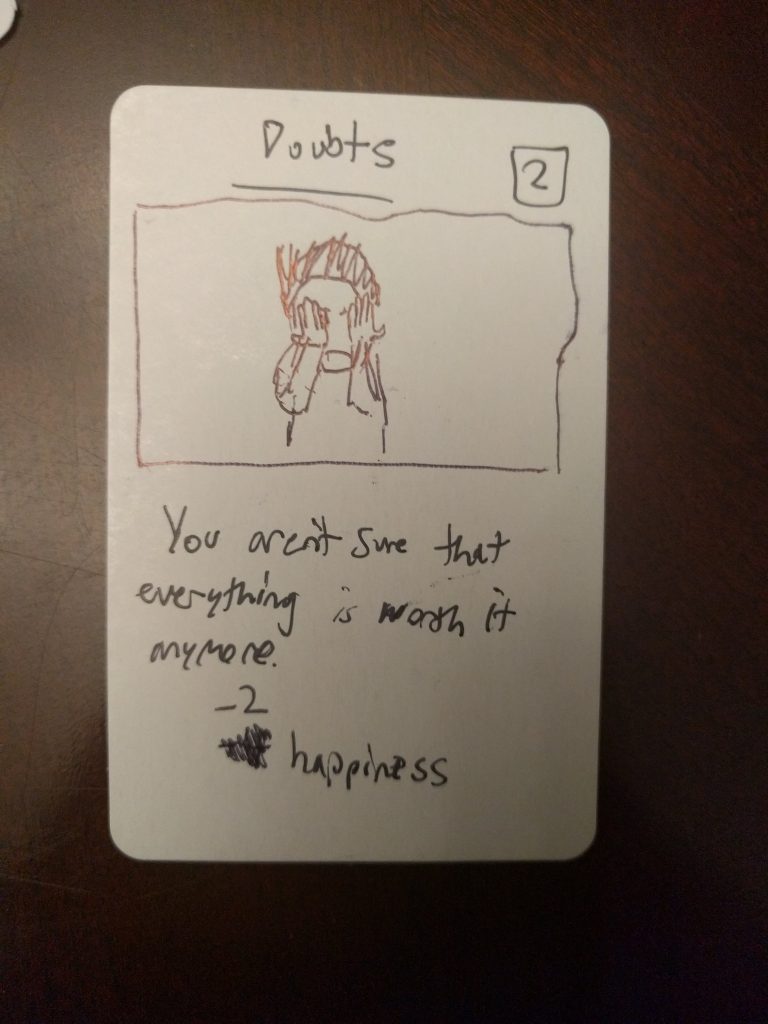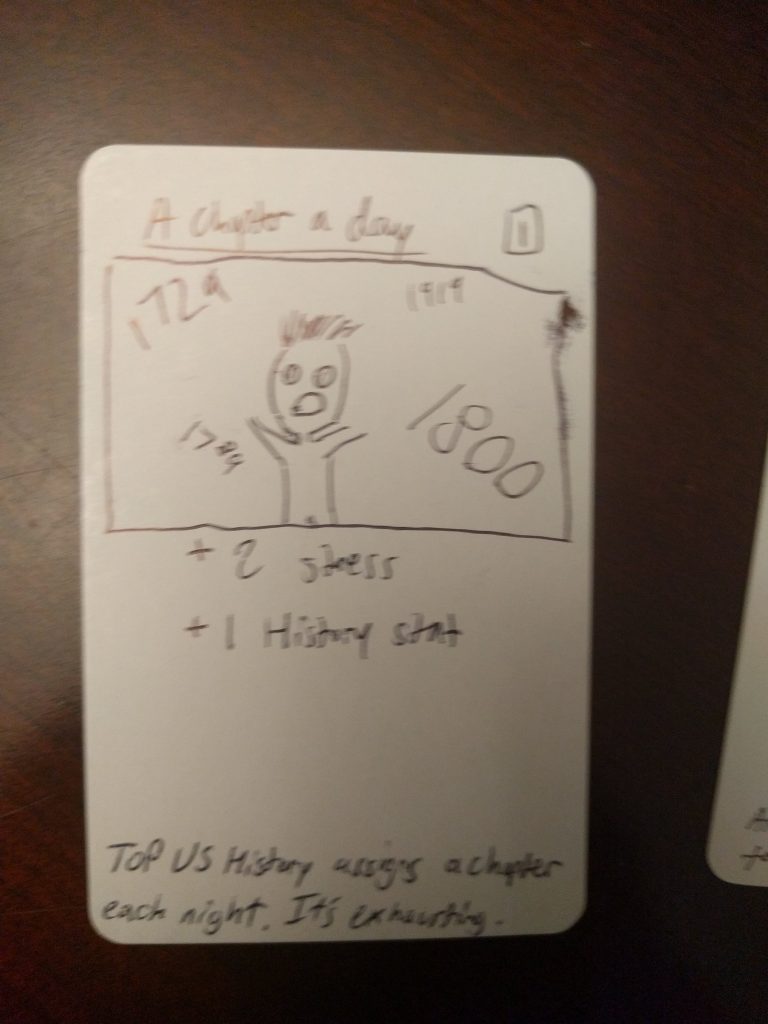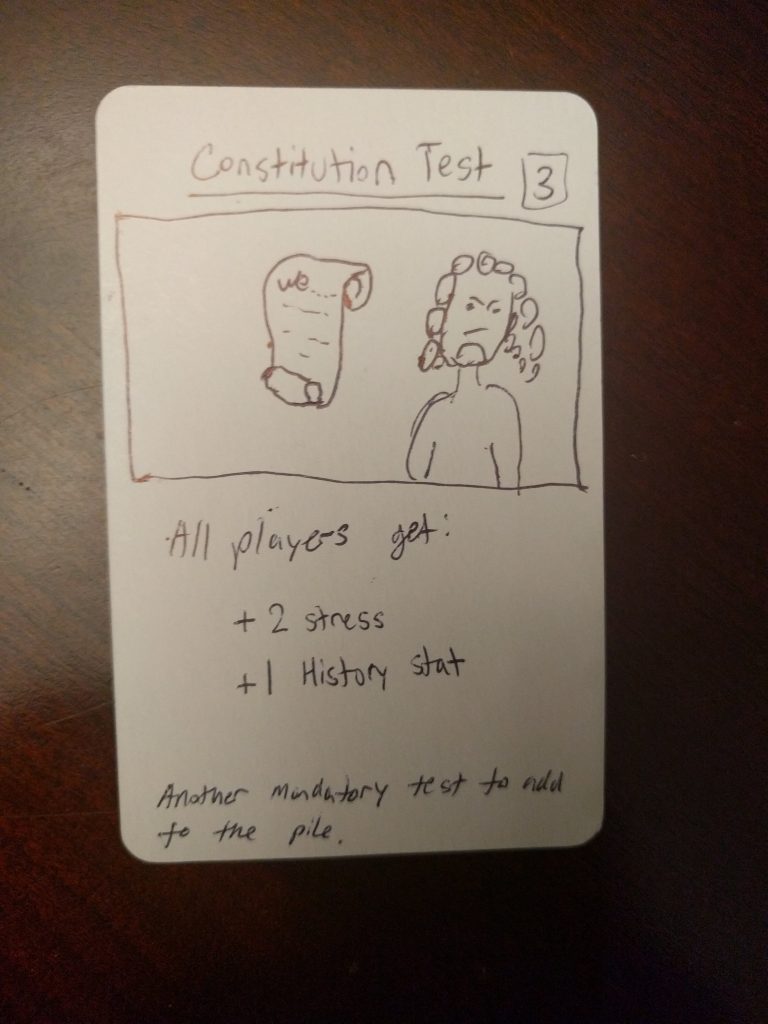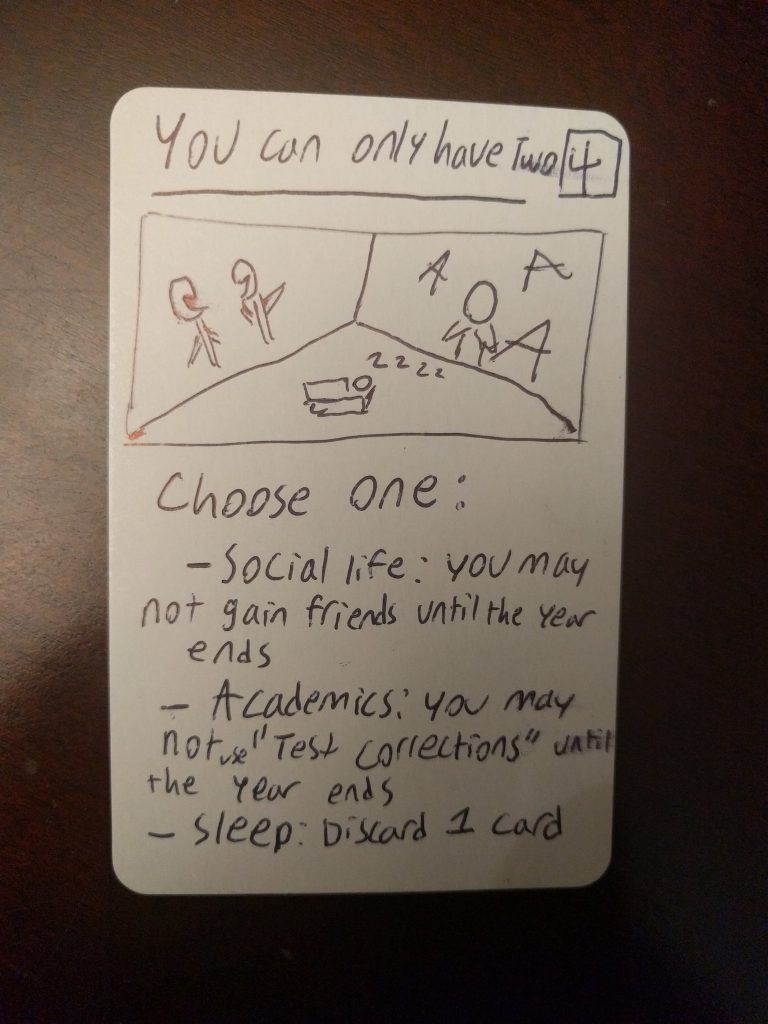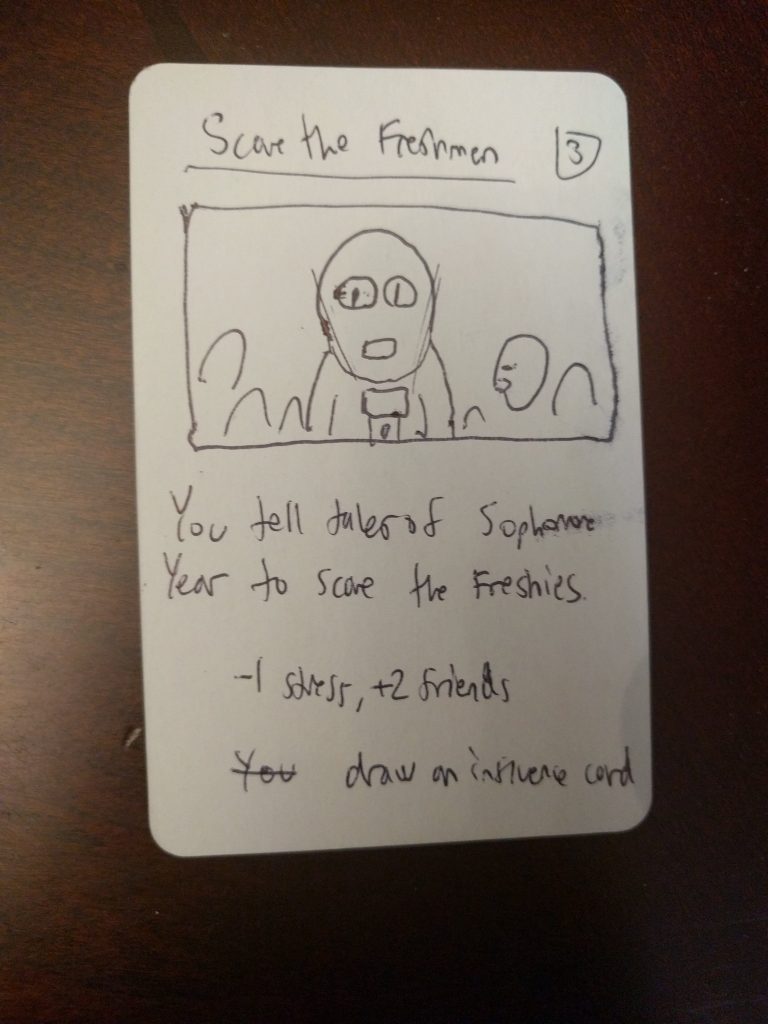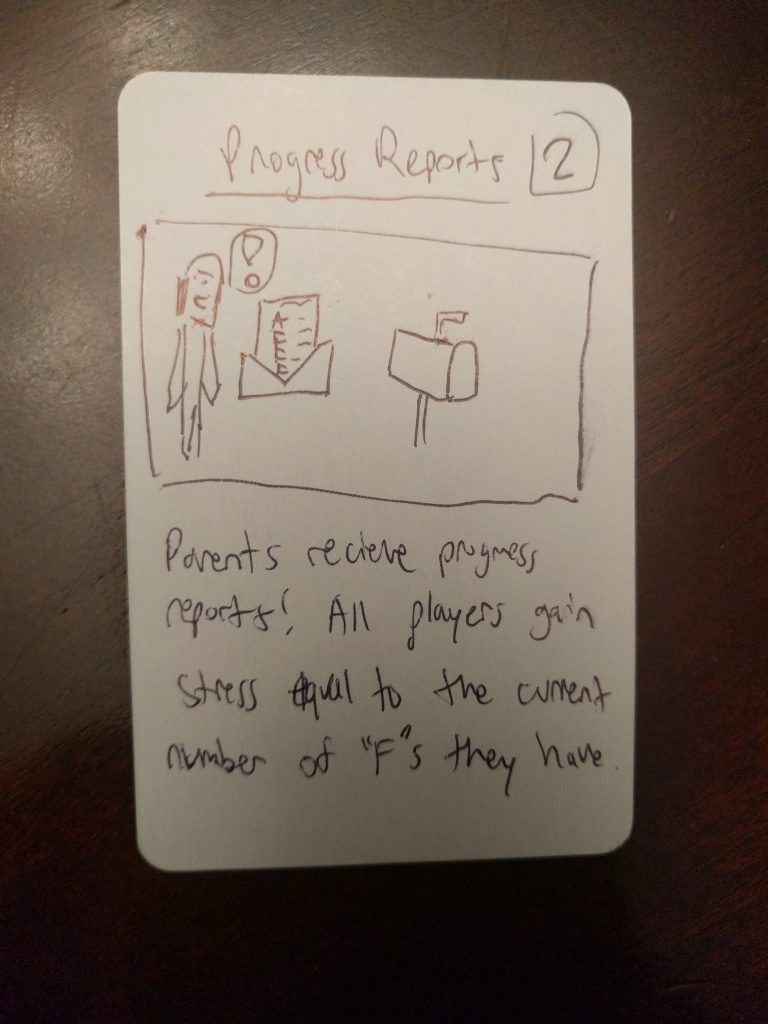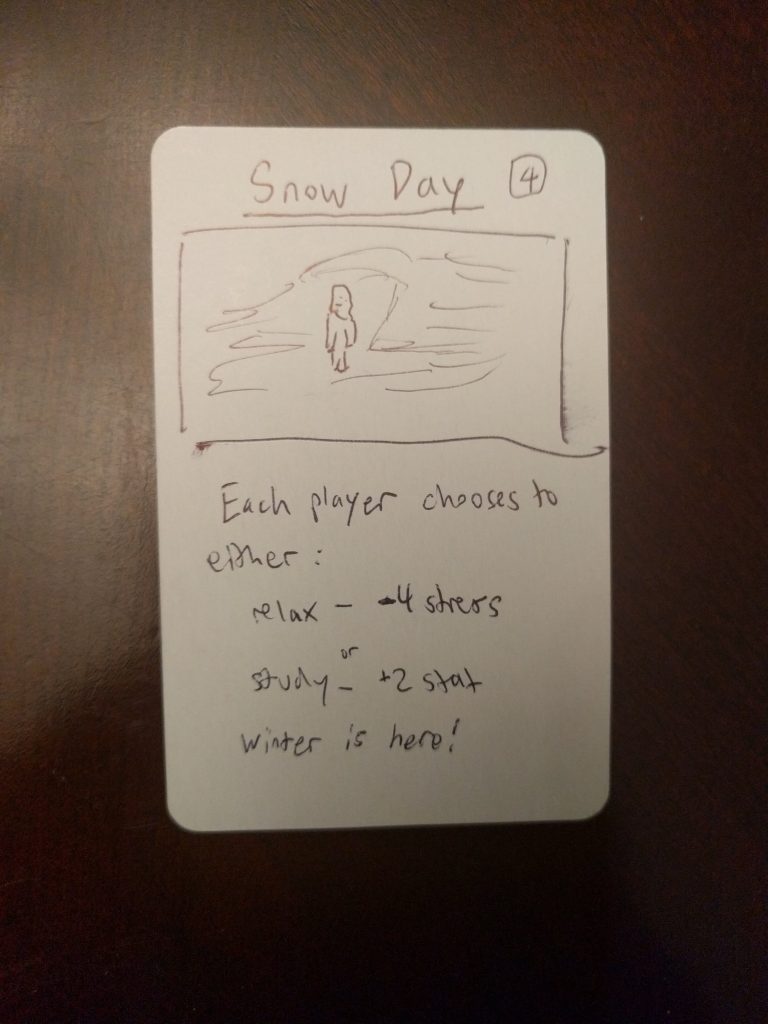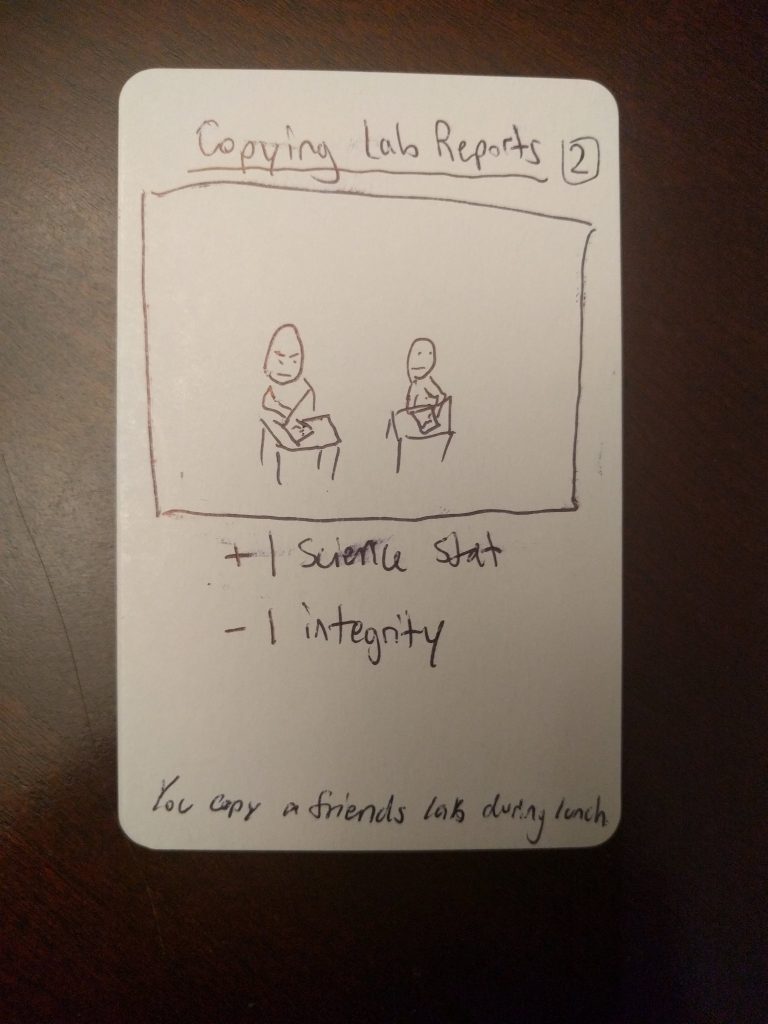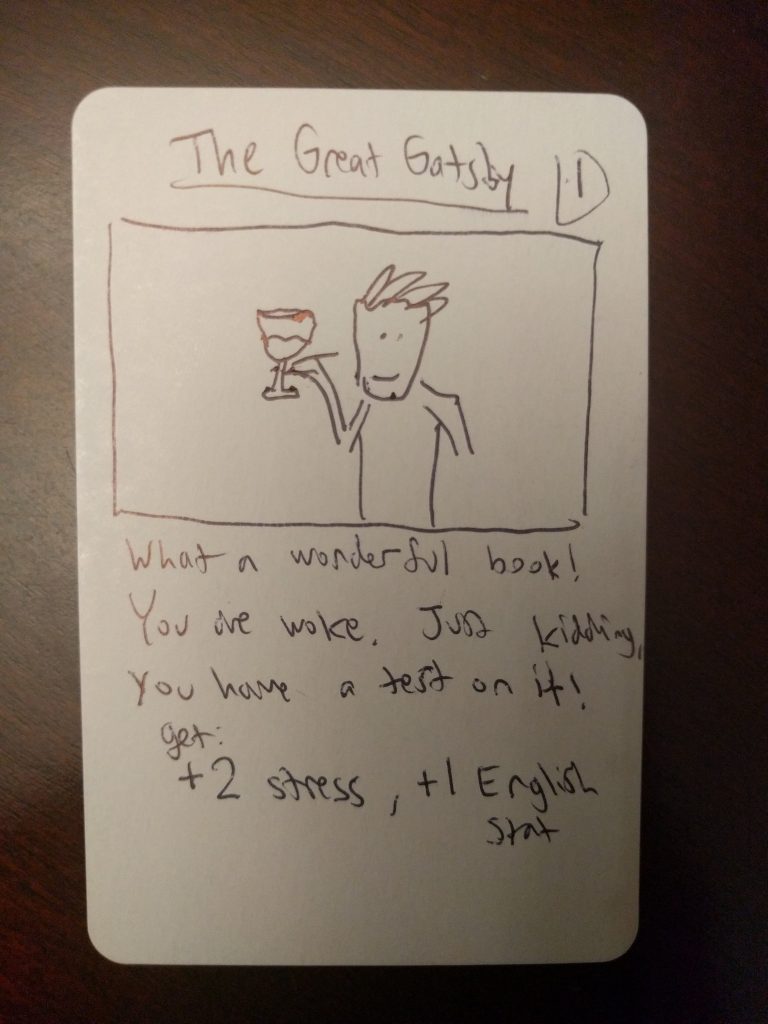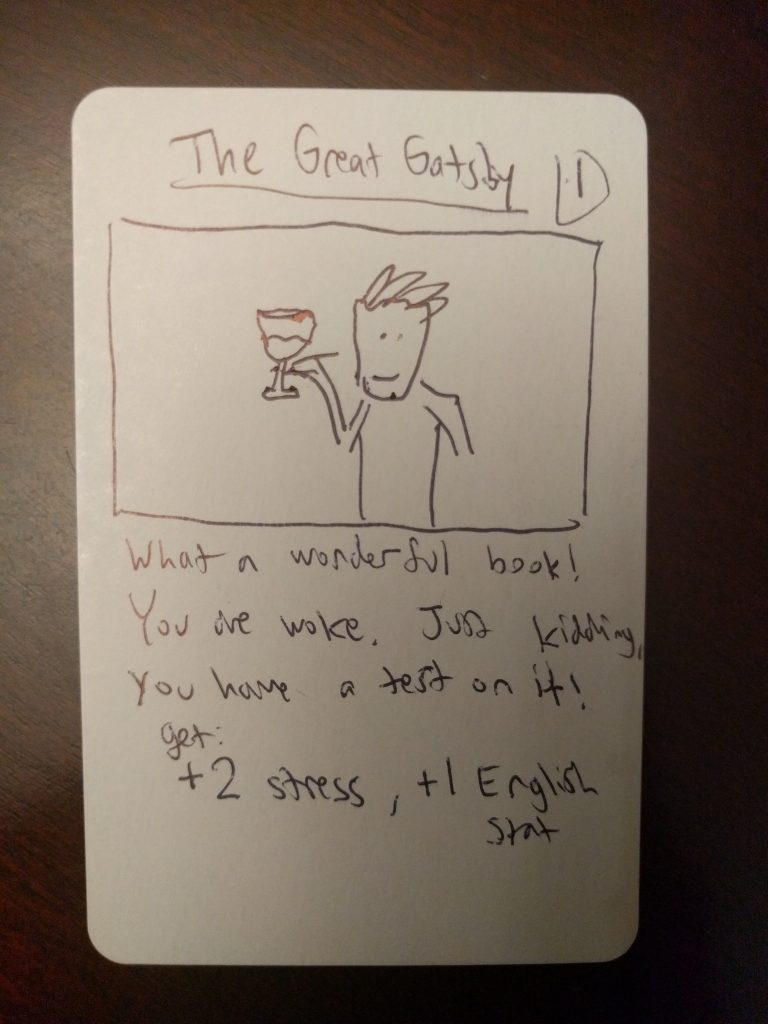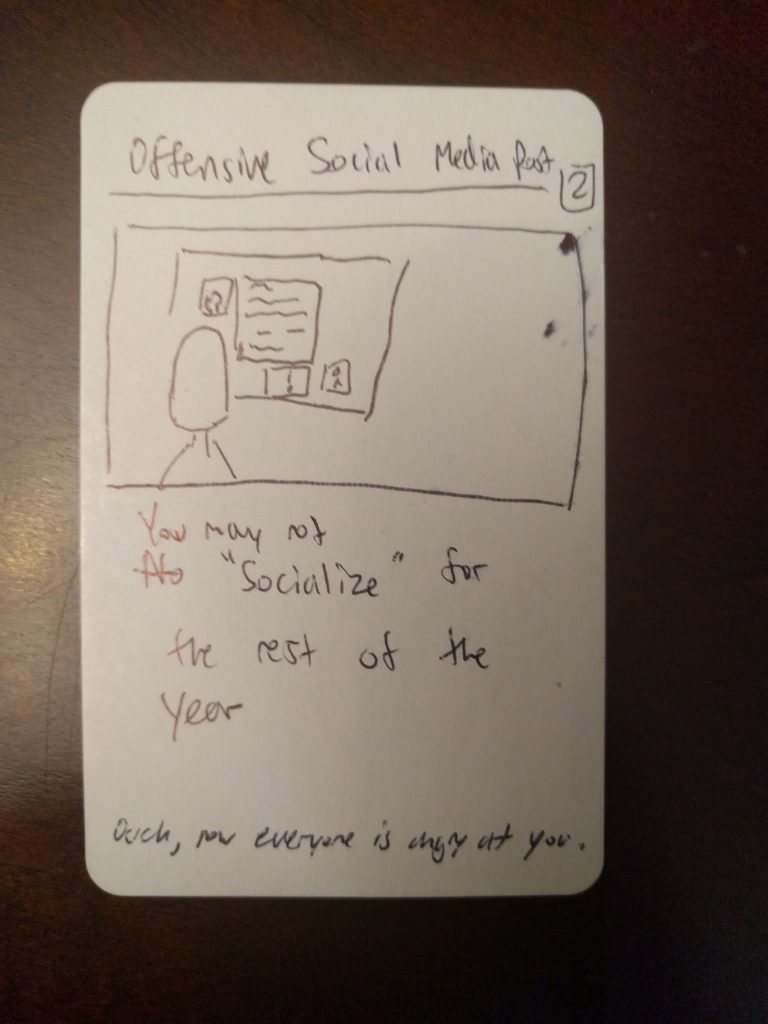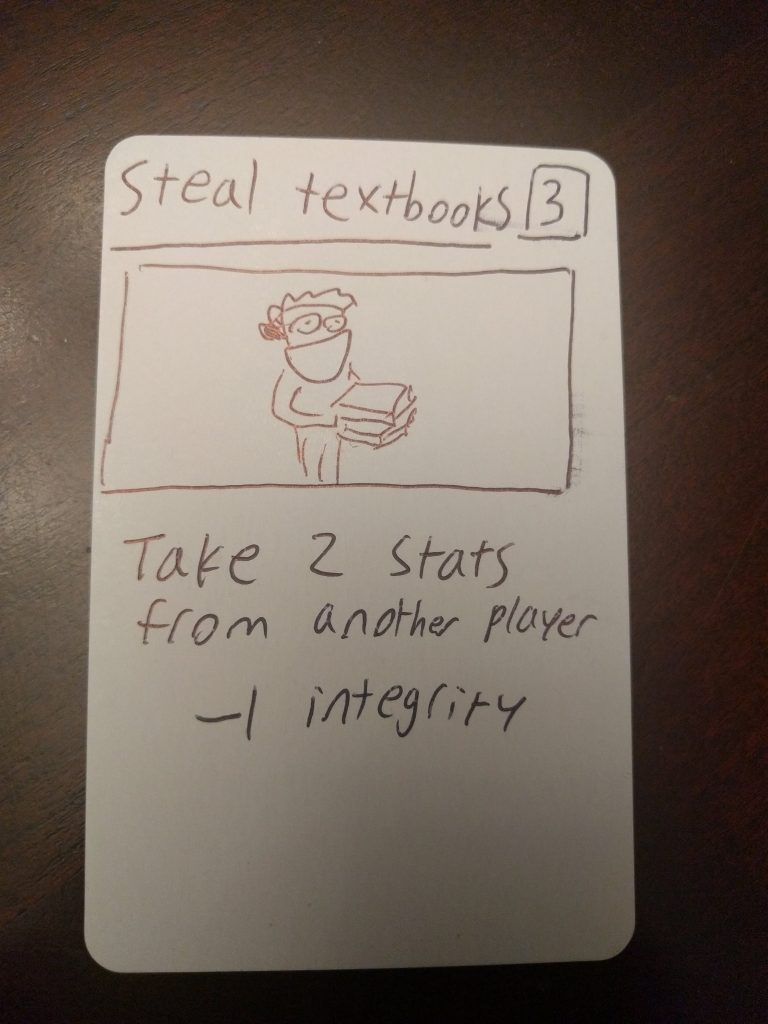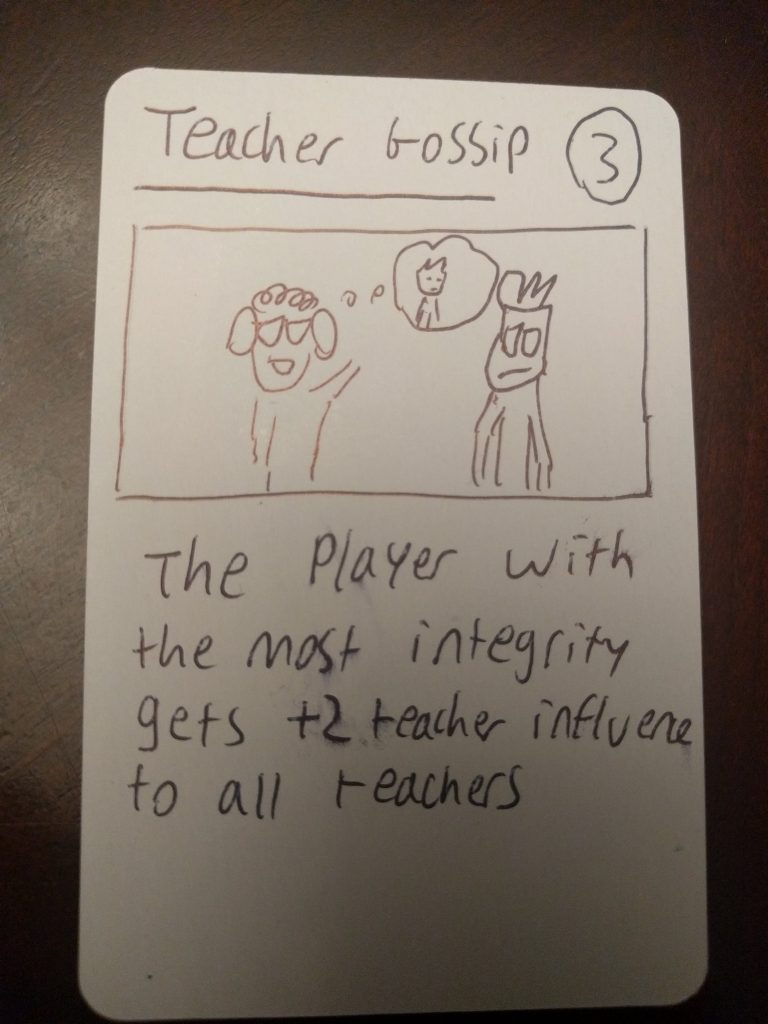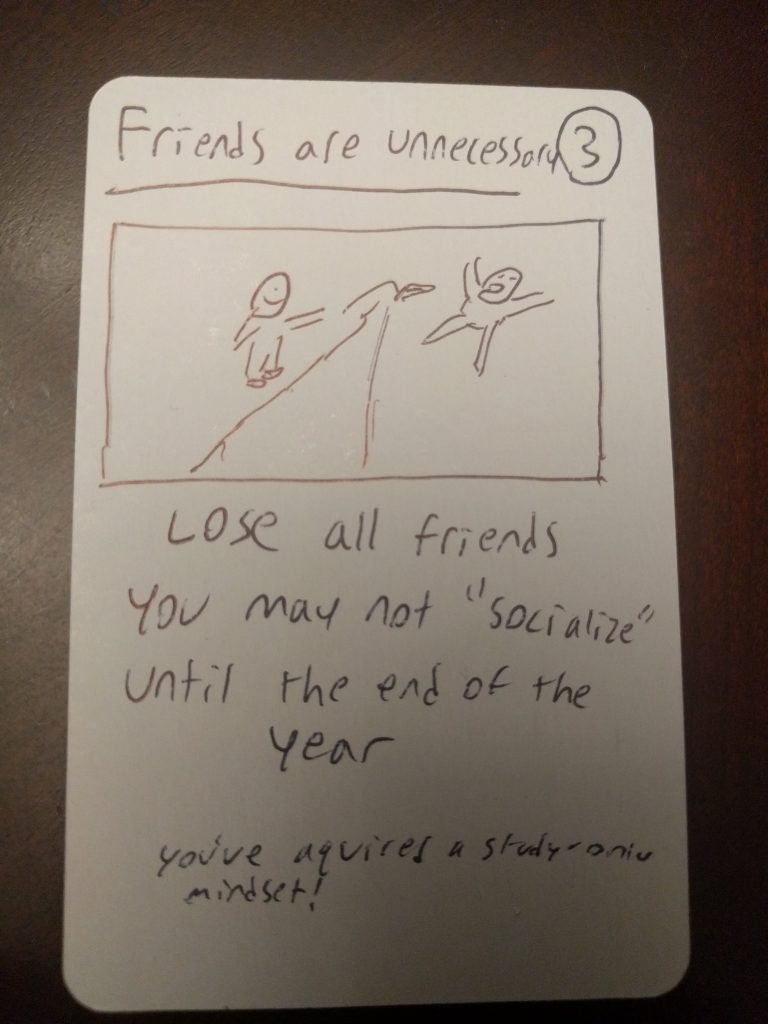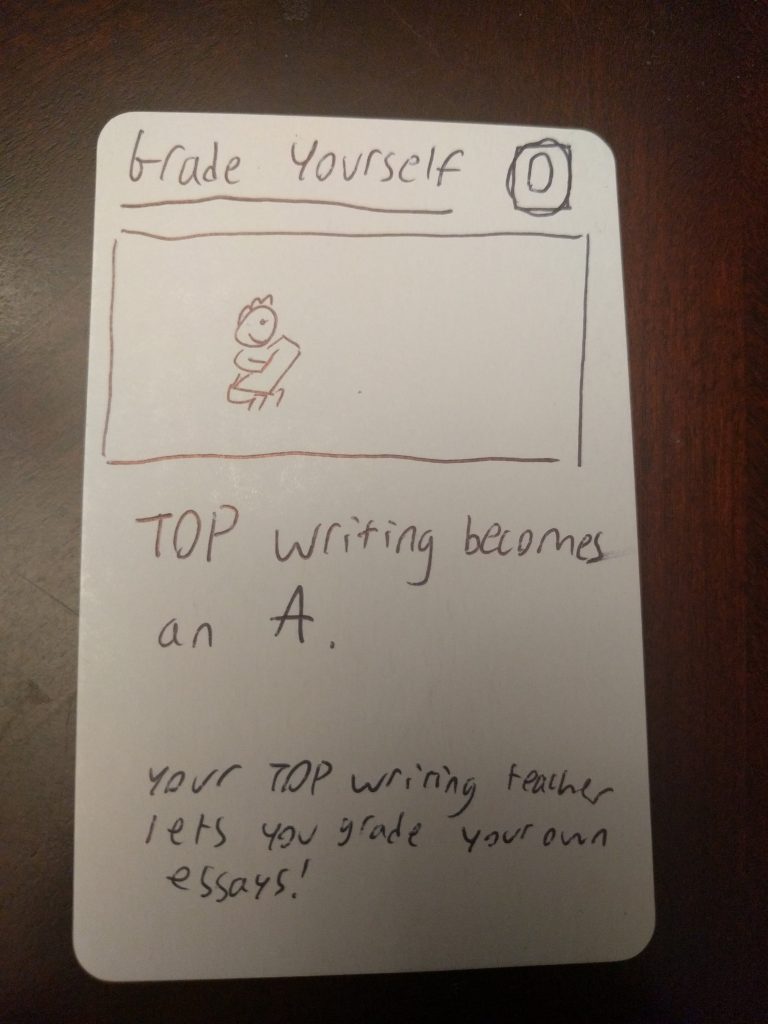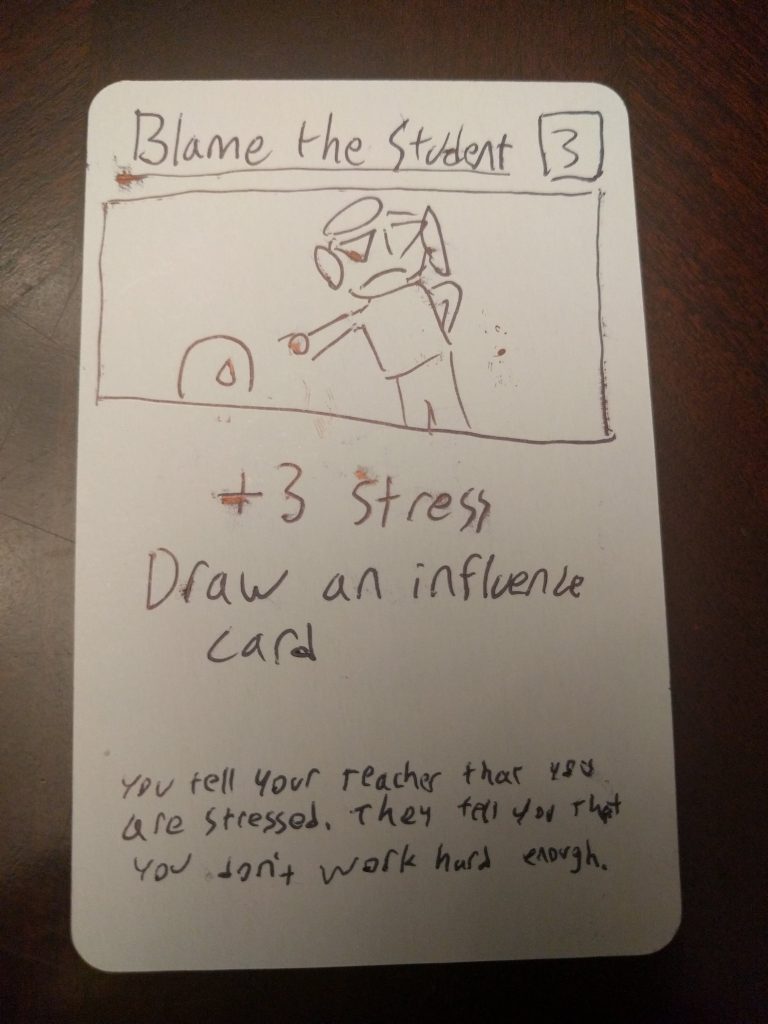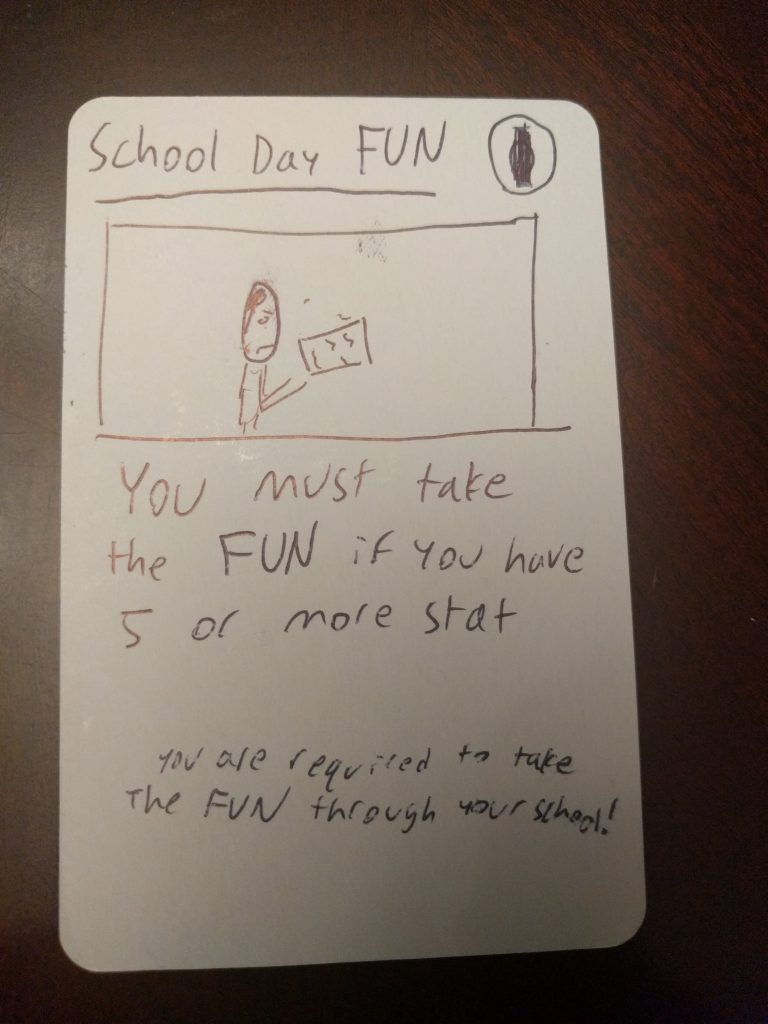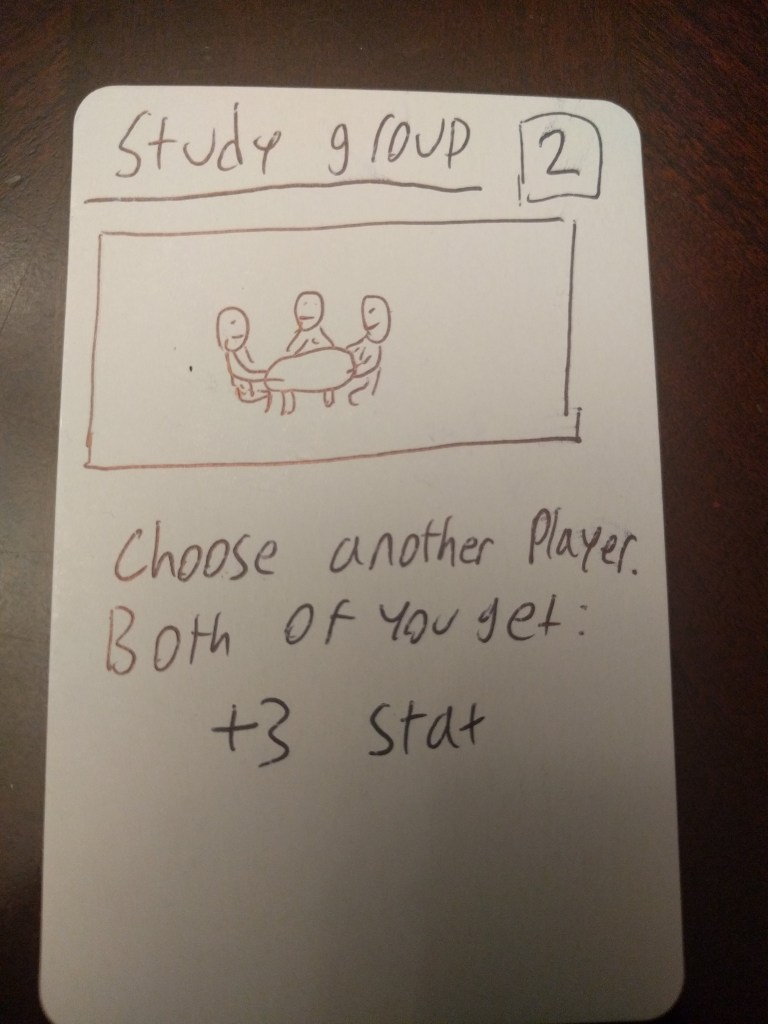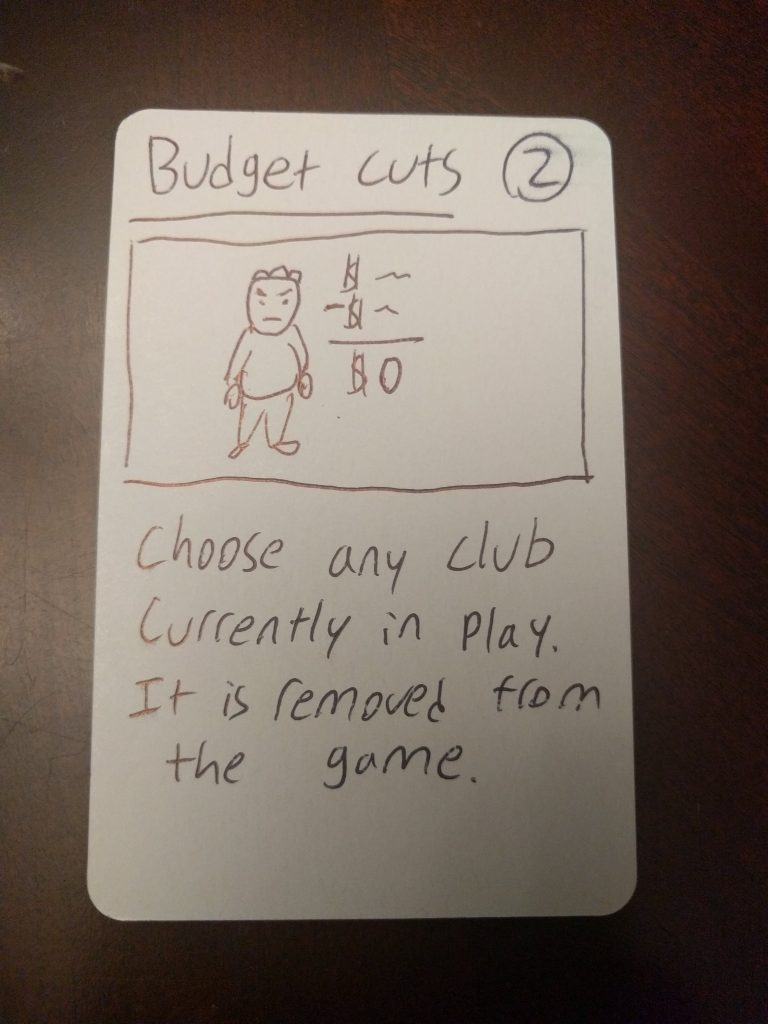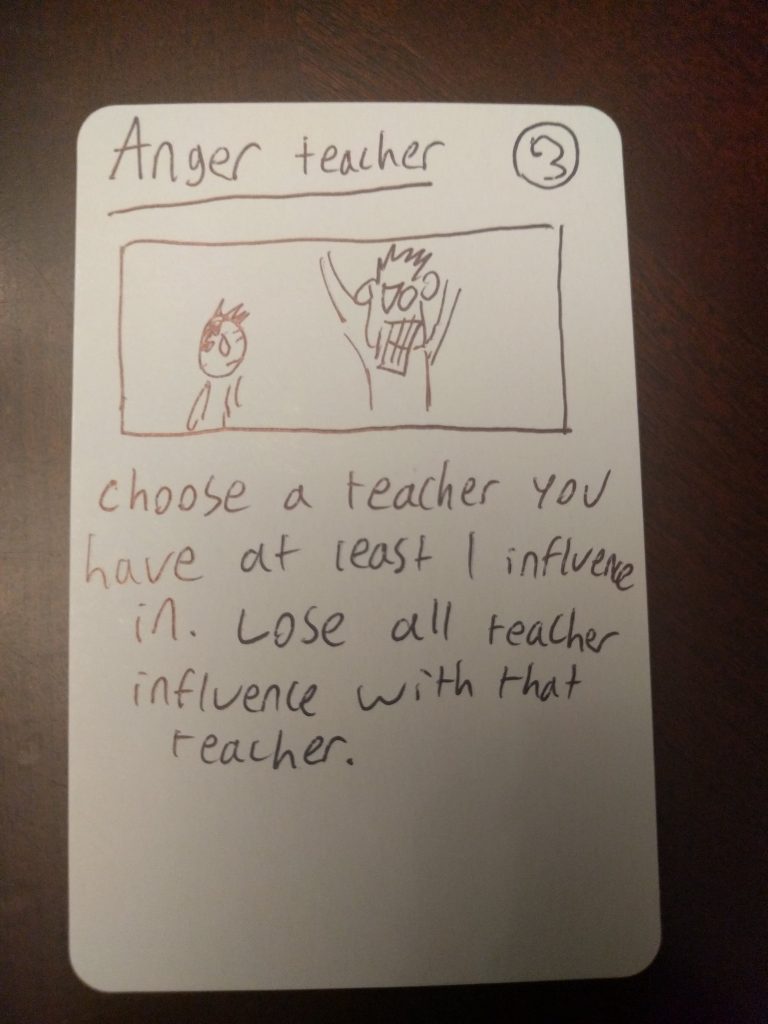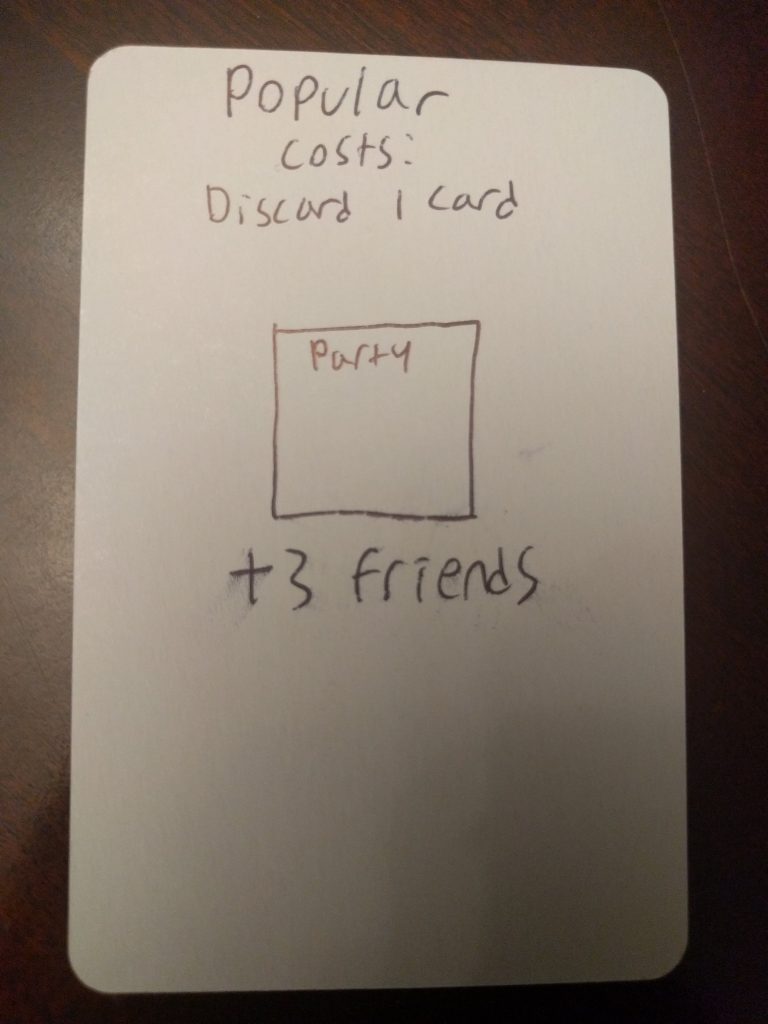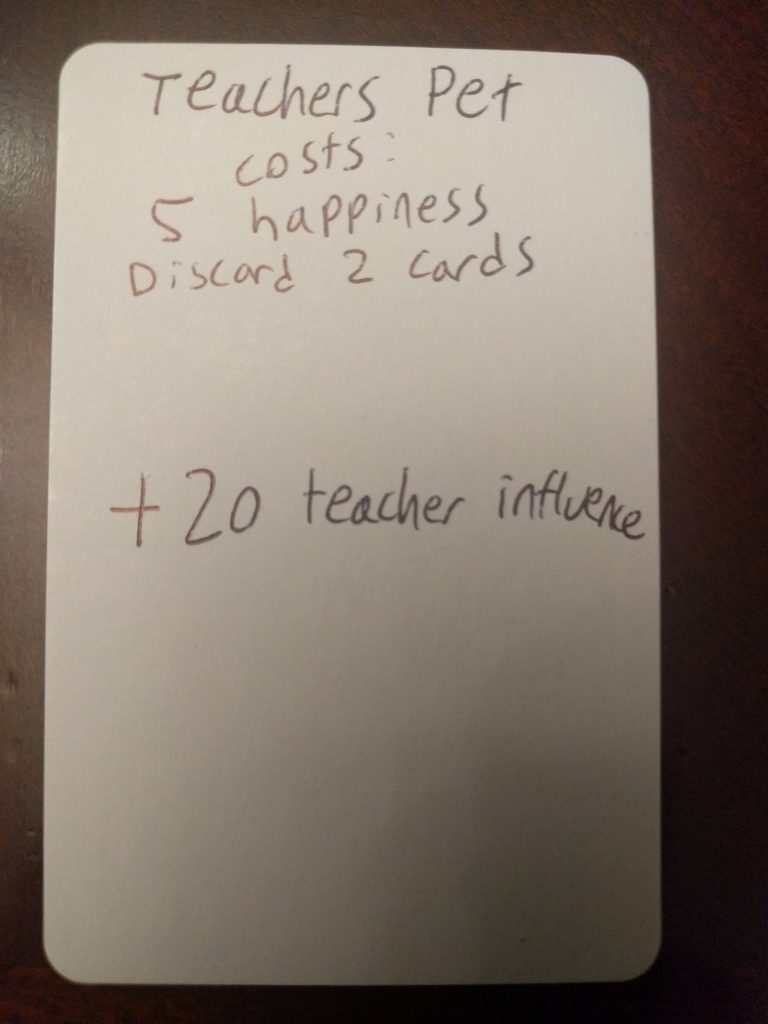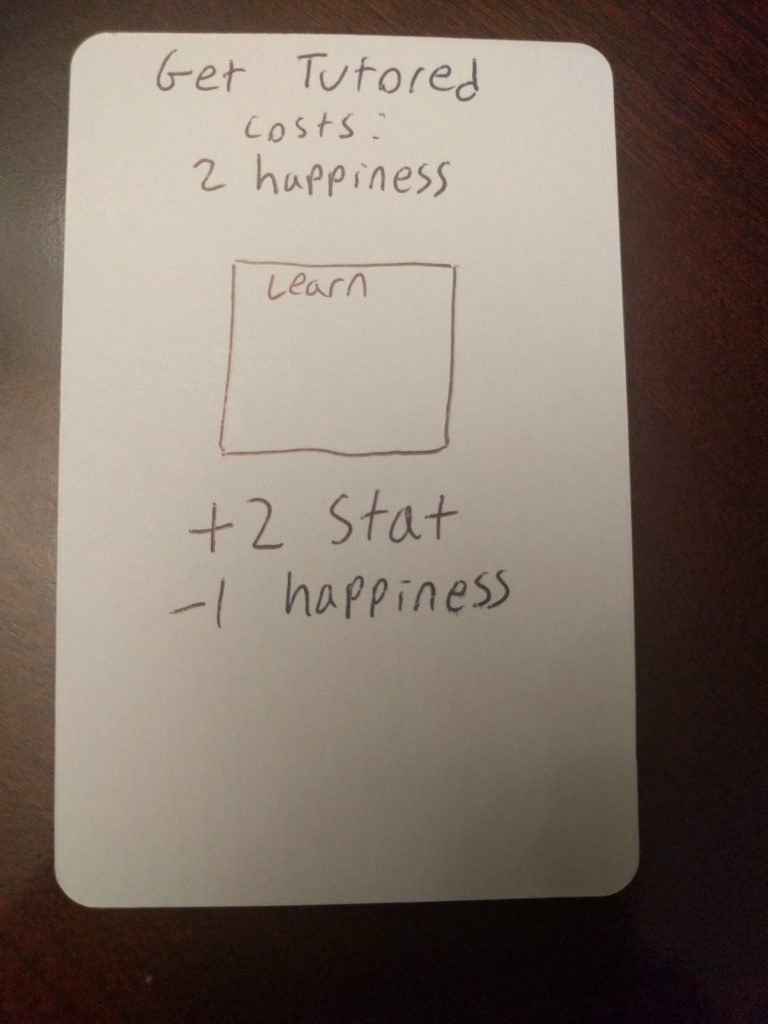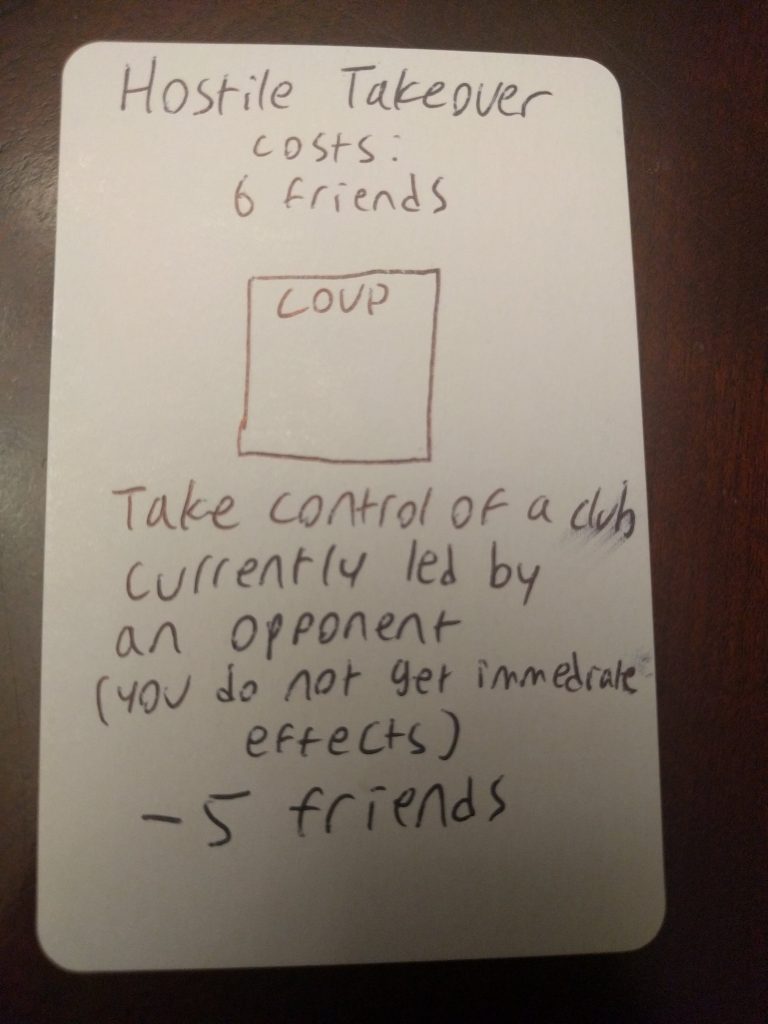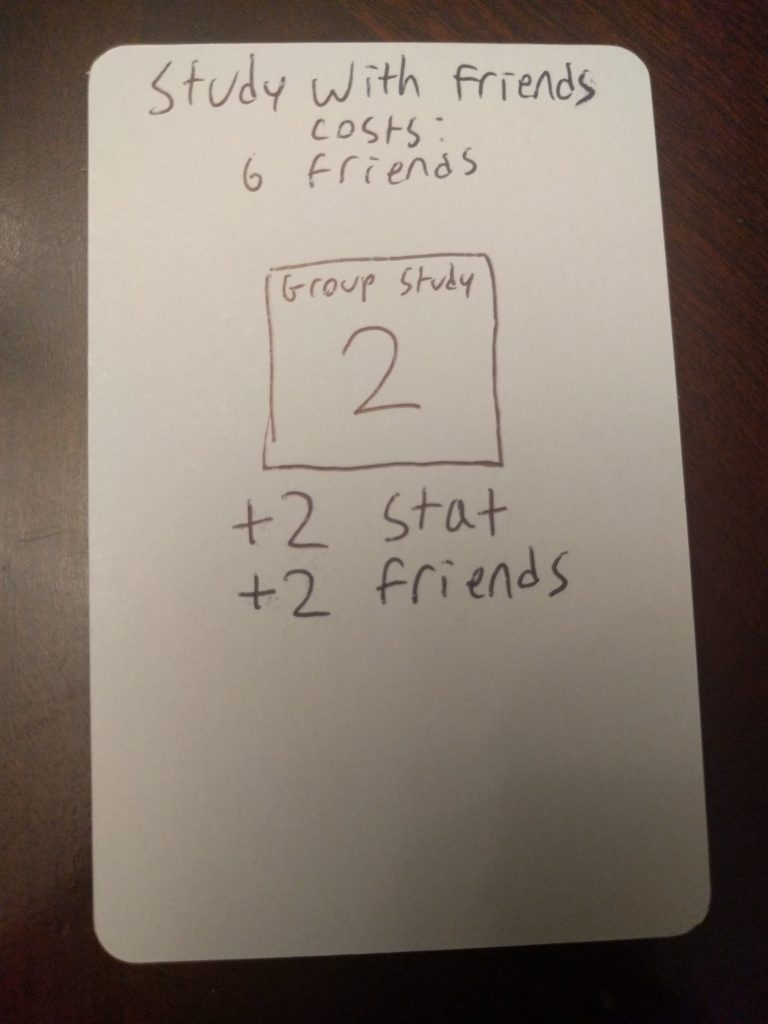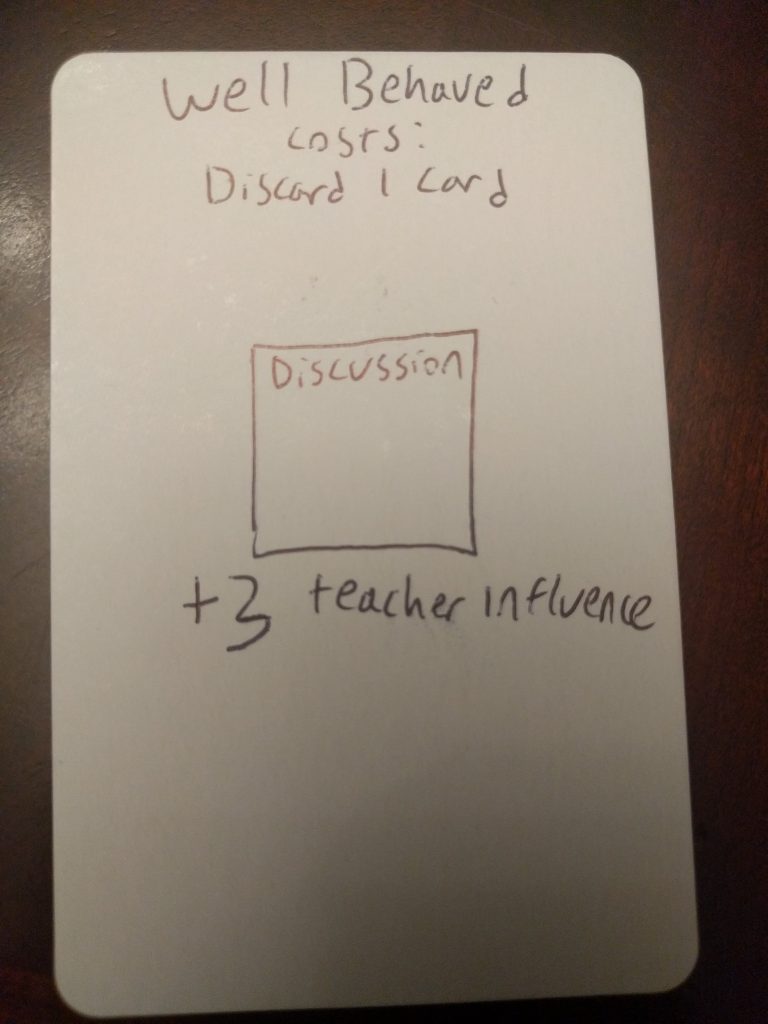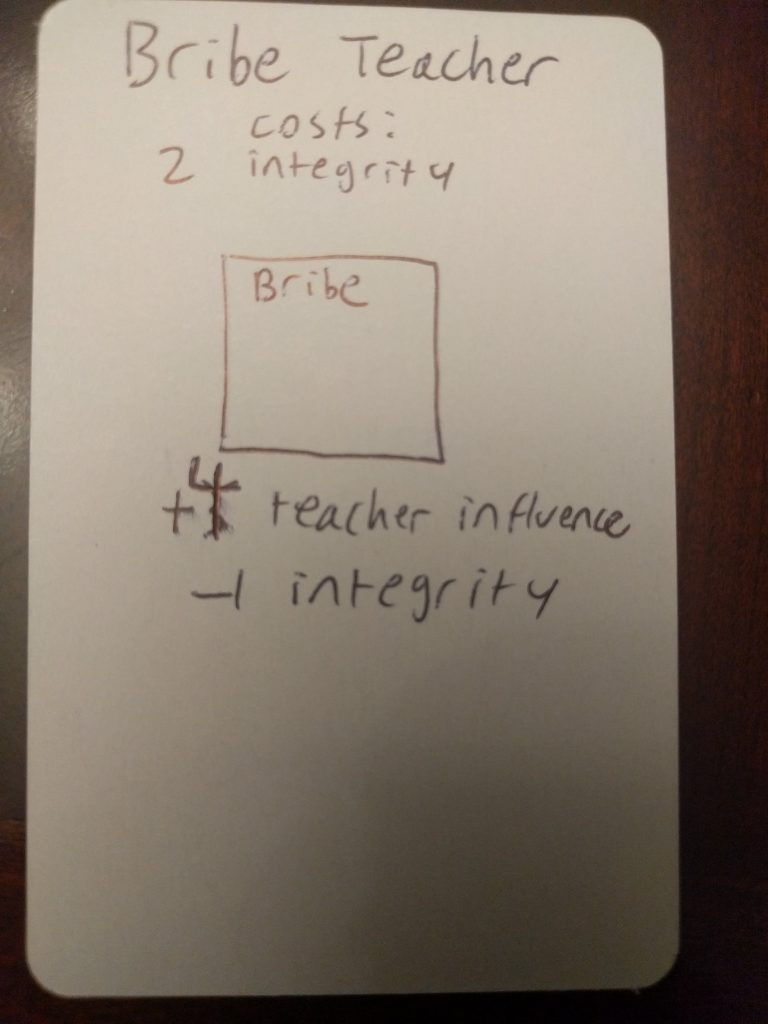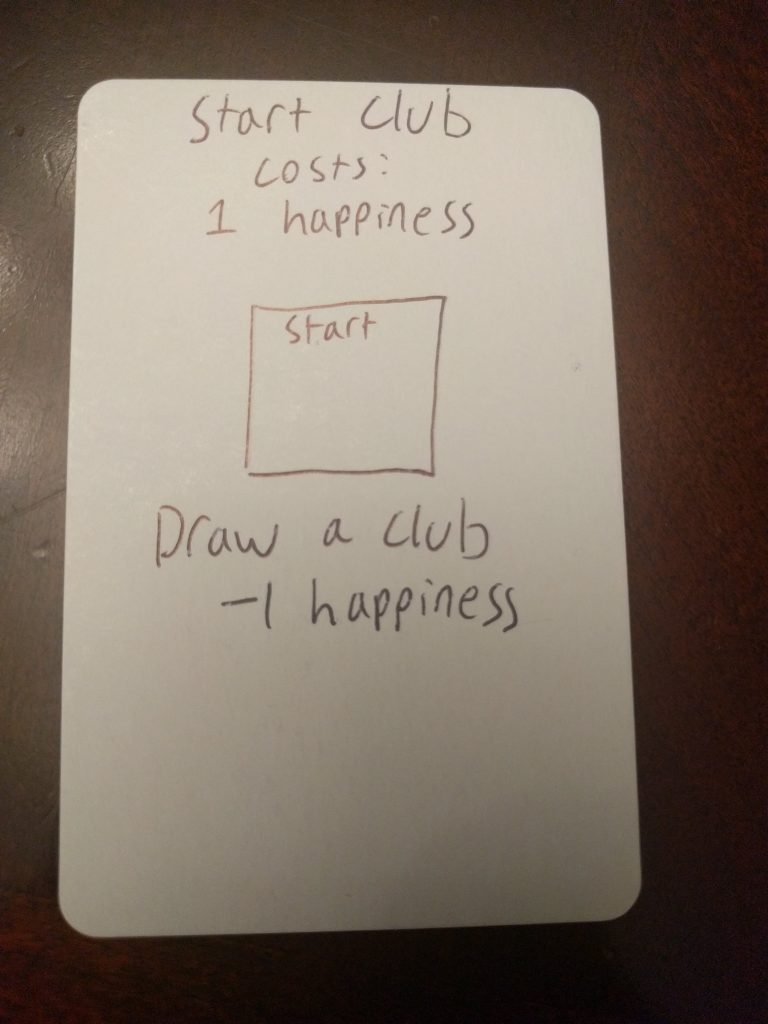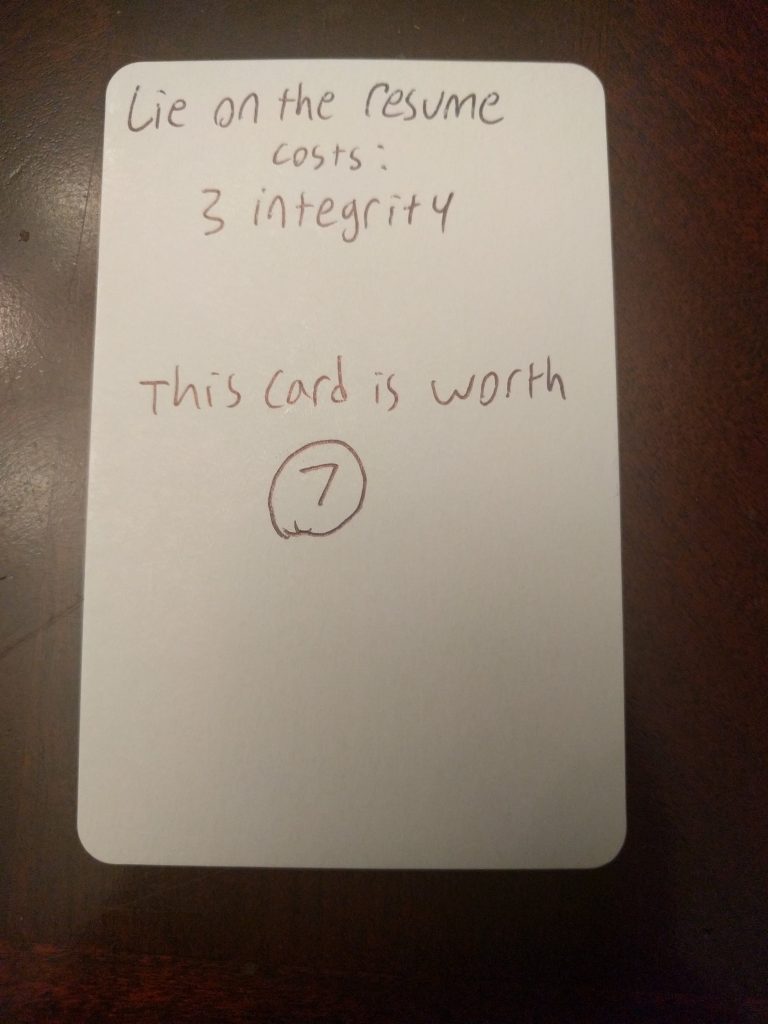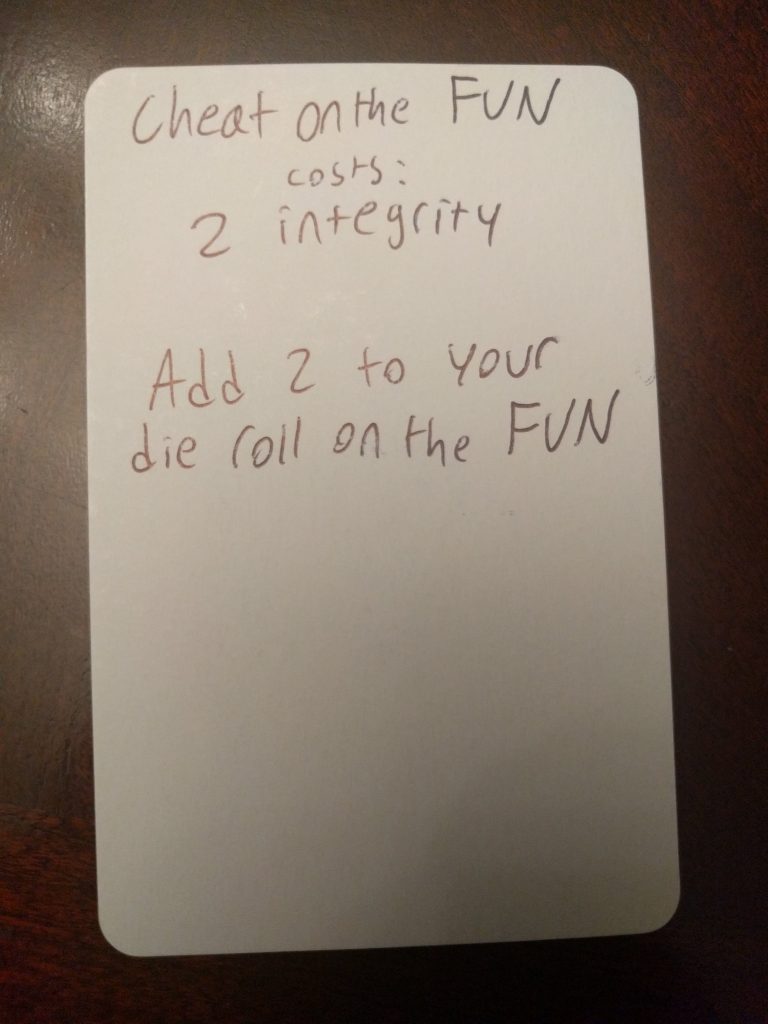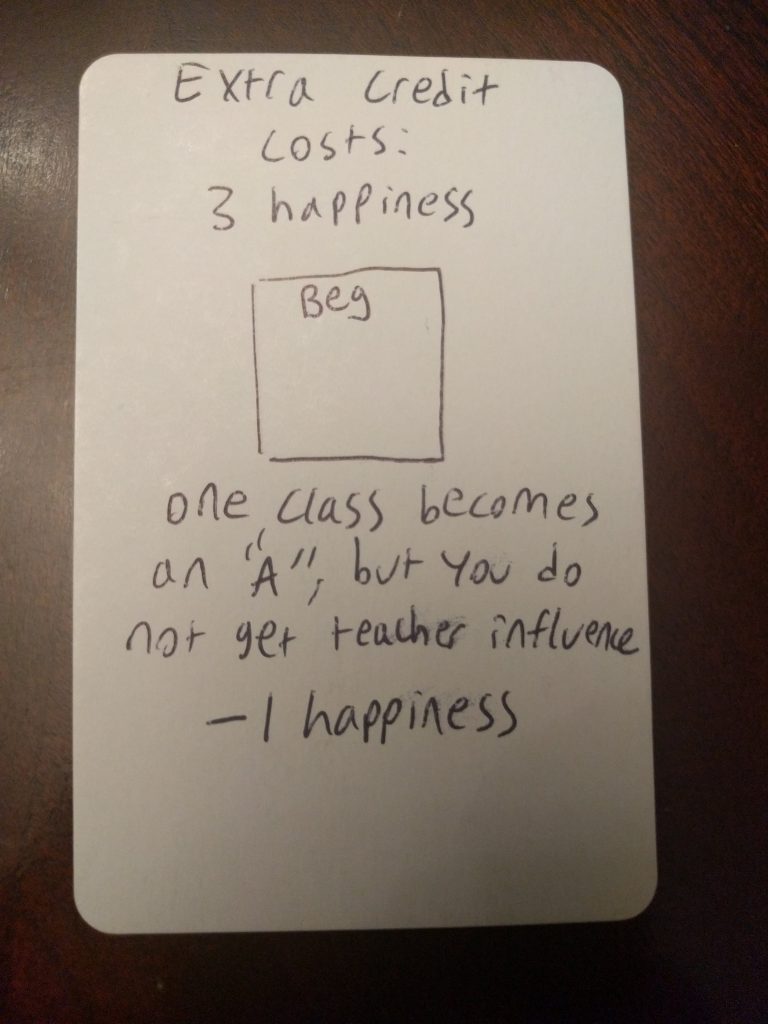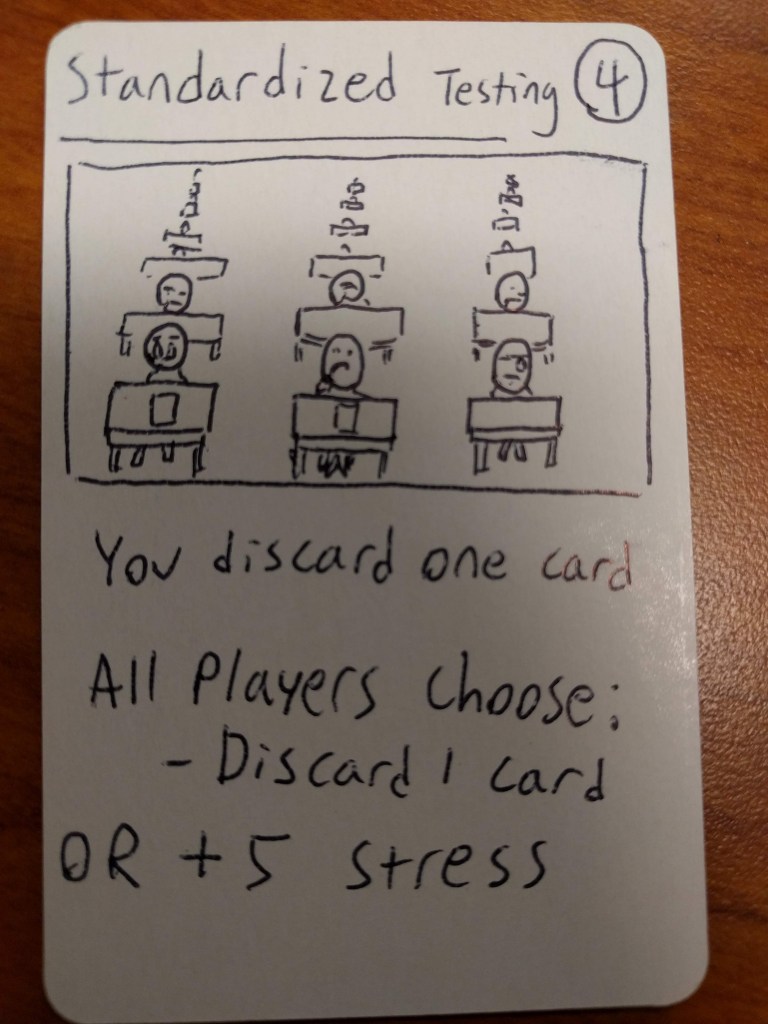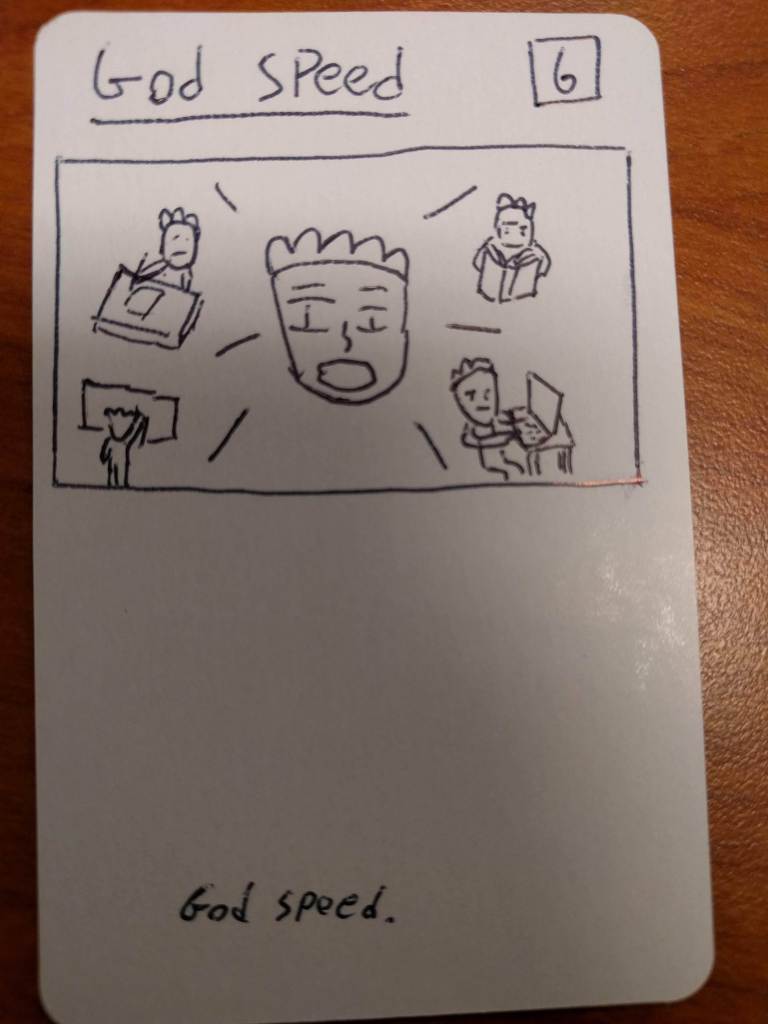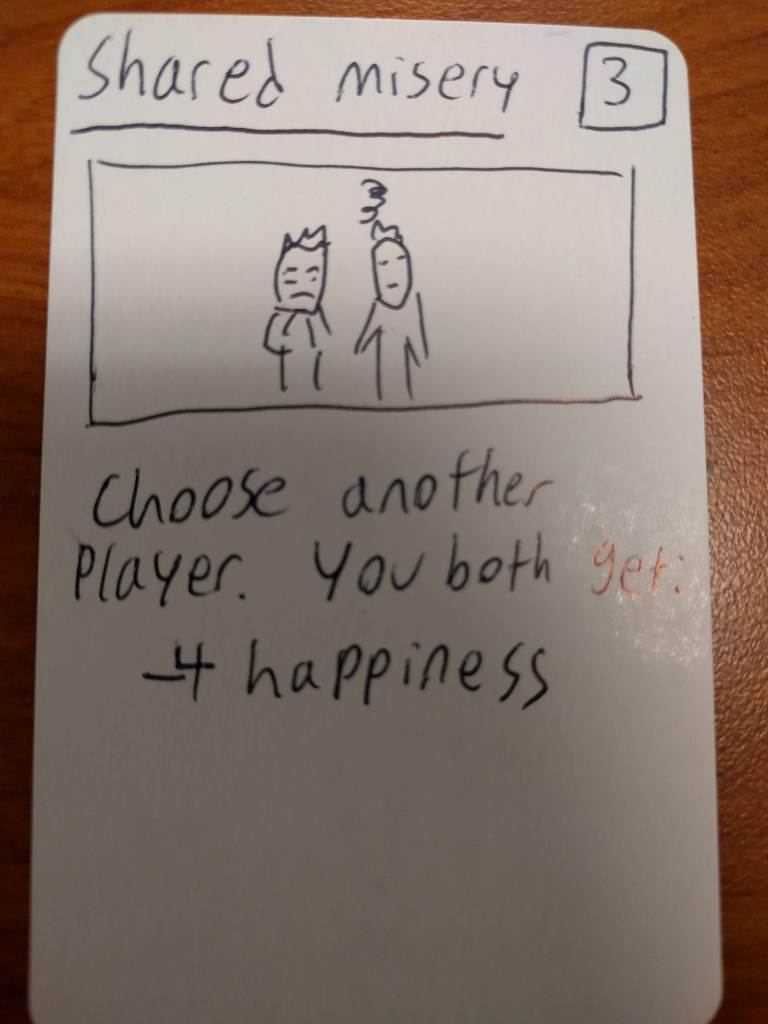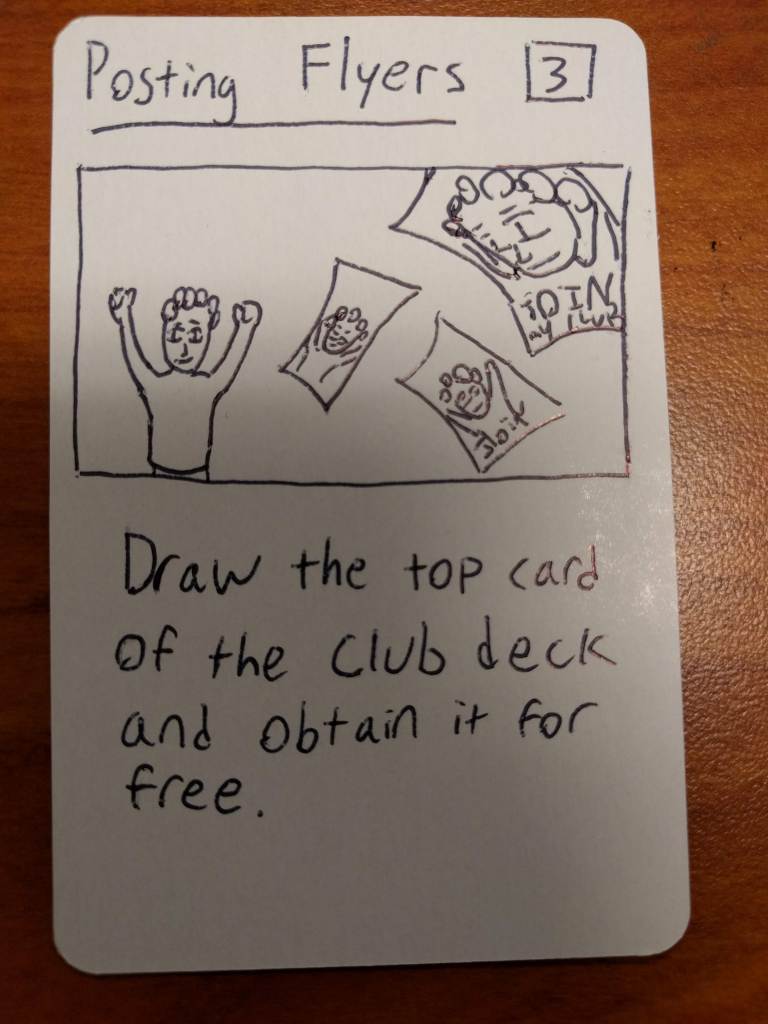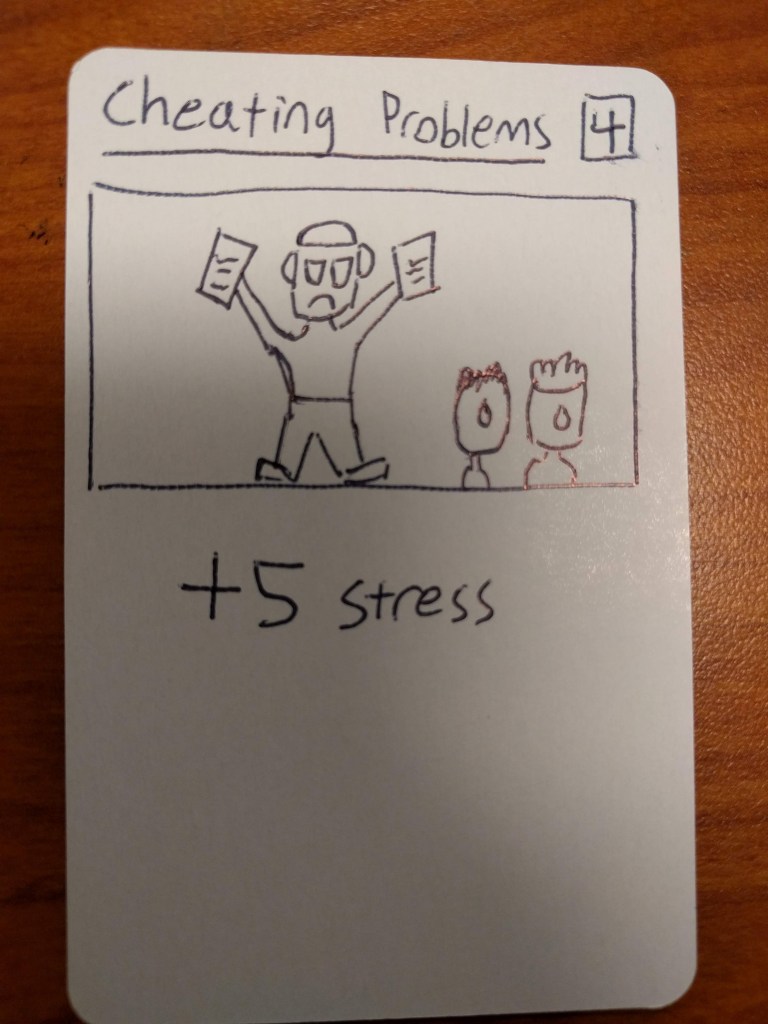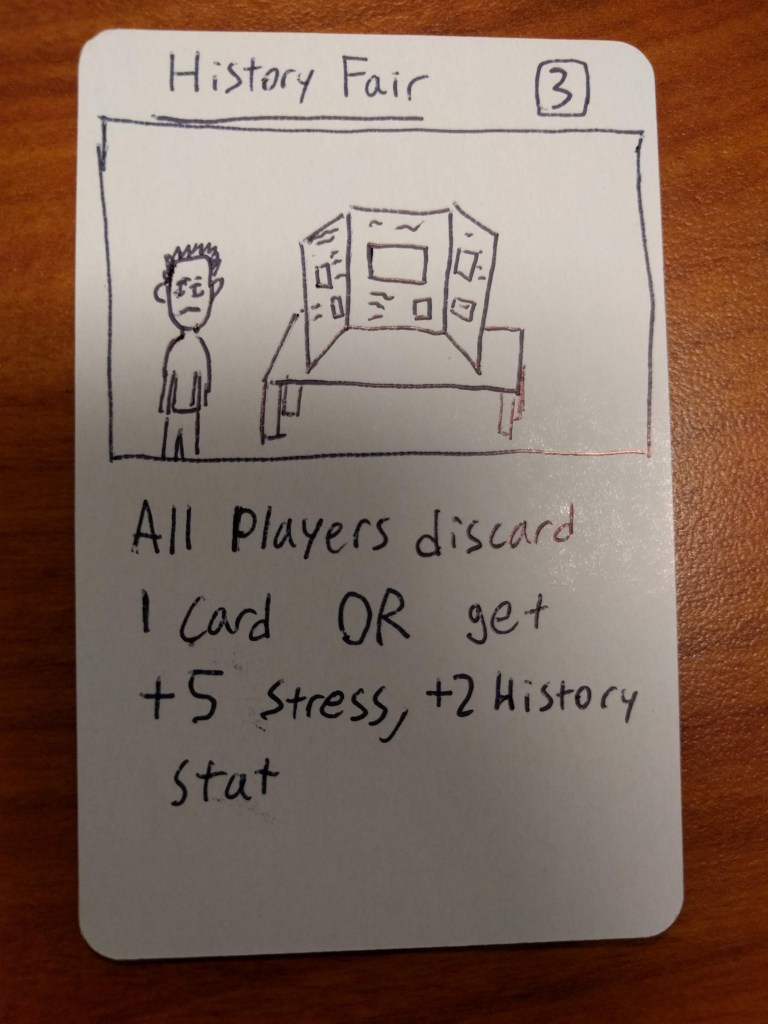 ❮
❯